♢ Please read my Terms Of Service before commissioning me. ♢

By commissioning me you agree to follow these terms and conditions.


I only keep my prices here, slots will be posted on a different journal, look for that. Please do not comment on this journal. If you have any questions, note me
I Will draw:
- animals/creatures
- Anthro
- Humans
- Blood/Minor gore
- metal armor???? maybe…
I will not draw:
- NSFW
- Super complex Machinery/Robotics.
_______________________________
50x50 Static Pixel Icons- $15.00
(I won't do humans for these.)

50x50 Animated Headshot Icons- $40.00
150x150 Pixel Page Dolls- $25.00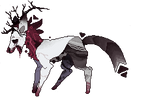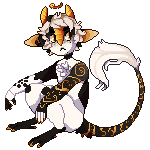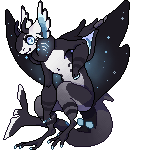 ☆Tinies: $25.00

Design Commissions- $55.00 - 75.00$
(Price may vary with design complexity, feel free to inquire about your idea!)
(+$35. for an added headshot image)
(+$45 for additional uniquely-posed fullbody)
(+$25 for outfit design add-on)
Consists of one fullbody of the design. Unless extras are requested.
(( Or I also do Grem2 MYO Design Commissions ))


☆Large Headshot- $35.00/3500

☆Waist-Up - $40.00
☆Full Body- $50.00 - $60.00
(price may vary with design complexity.)
☆Painted Headshot- $50.00/5000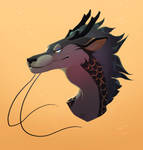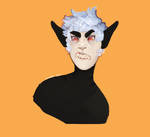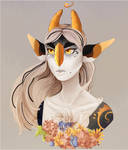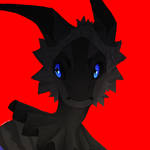 ☆Painted Waist-Up - $55.00
Frustration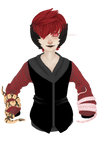 ☆Painted Fullbody- $65.00+
(price will vary with character complexity. Feel free to ask for a quote!)

Monochrome Sketch Page- $50.00
Random assortment of sketches:

-Will consist of up to 3 sketches in a greyscale or single color tone.
-Commissioner may request random assortment of up to 3 headshot/Fulbbody/Half-body sketches in specific or random poses or expressions!
.No or minimal shading. Simple, flat colored bg.

____________________________________________________________

-* Where starred (☆) extra characters are +Reg. commission price, per character added. *-
(if no star, no extra characters can be added)
♢♢♢♢
-1.) Backgrounds will be a flat color, a gradient of color, or a simple pattern, depending on what is requested. Transparent backgrounds can be provided on request as well! Simple backgrounds such as these do not cost extra.


-2.) Complex backgrounds/scenes are typically not provided, but feel free to ask! Any type of complex scene will likely cost extra. Commissioner is free to ask about an idea they have in mind and will receive a quote.
____________________________________________________________

Until payment has been received, I will not start work on your commission. This is due to me not wanting to be swindled.

Dec 30th, 2019 a couple more small tweaks to pricing.

-Removed Colored sketchpage option
- Updated a few examples.
_______________

Please do NOT comment on this journal.
If you would like to order a commission, or you have any questions, please note me, or leave a comment on one of my open slot journals instead!