Ask Deneco
|
The News TBA
|
Folder Rules
|
Ideas & Events TBA
---

or
Accepted-Art
.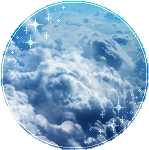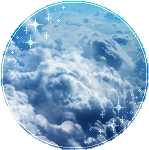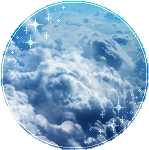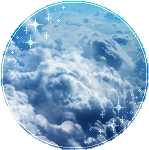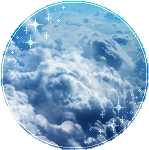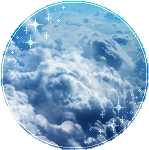 Hello!!
Im happy to see some new and returning faces that will be with us in 2019! It has been a good year in 2018. Our membership grew a bit more and we got alot more diversity when it comes to art! That's great!  But without further ado, I need to make this announcement.
SUBMISSION LIMIT HAS BEEN FIXED!!
At least that is what i am lead to believe. I think i worked out what was wrong with the submission limit and now it should work just fine. As you know, we have been having some problems with submission limits with both the members and the system that is supposed to limit them. But now that shouldn't be a problem anymore! Ill keep my eye out to make sure everything is working properly.
Happy Late New Years
This is around 14 or 15 days late depending on where you are in the world. But Happy New years! I've been busy for the holidays with getting a new job etc etc. Lots of things to get settled down with. But now that it is settled, I am able to make this journal for you guys!! With the new year, it brings
New
Opportunities
New
Art
but also
New
Issues.
---
A New Strike System
Hey everyone! While I rather not do this, It seems that.. lately there have been some members submitting art that goes against our rules. While it has a lenient system where I tell members where things go or dont, it seems that the message isnt getting across. Therefore, There will be a new strike system.
Common Questions
What does this mean for me?
   A: If you have been submitting to the right folders and following the rules. You literally dont need to worry about anything!
How do I get a strike?
  A: Frankly, Its simple but that should mean that it is simple to avoid getting any strikes with the resources given to you. You have many journals outlining rules, you can ask me questions through the group notes, and anything else that could provide you with the knowledge you need to make an informed decision. So back to the question on
How do I get a strike
: Your own negligence.
What does the previous answer mean?
A: I have said it before and I will say it again, The rules on what we do and do not accept are on the homepage, the journals and even on the monthly journals as well. They are everywhere yet I still get them. Heres how : 1. Submitting art that you don't know will be accepted, 2. Submitting art that you know won't get accepted, 3. Putting art in the wrong folders, 4. Resubmitting rejected art that goes against the rules, 5. personal conduct towards the group and its members, 6. Spamming
Personally, Number 5 shouldn't be a problem for anyone. You all are very well mannered people.

On number 3, I understand some mistakes, I state this on the homepage however sometimes its just evident. For example, Why would you put a fanart art piece you made in the digital art folder while there is a folder for fanart? Little things like this that becomes repetitive starts to become evident.
I will be keeping note of submissions.
How many strikes do we get?
A: 3 in total.  the first will be your first warning, the second with be your last warning and the 3rd will result in a ban.
Is there a way that I can erase my strikes?
A: As of now no, but im thinking of something that could perhaps be implemented.
So we don't have any strikes against us right now?
A: For the sake to have everyone have an equal opportunity, Yes. Everyone has a clean slate. But that does not mean that any past error will be forgotten. It will still be written down for future reference.
Bottom line is:
Just ask before submitting if you need to know. Easiest way.
---
Very Briefly
I want to make 1 thing clear, I
can
comment on why something was decline or if cannot be accepted. However that is a service. If your unsure read the homepage or the journals. I won't repeat myself in certain situations.
---
Changes to the homepage
I will be editing the homepage once again to get more into a wintry feel. While i am doing that, i will be changing some of the rules. Meaning i will be changing the wording and adding in the new system. So if it doesnt make sense in a bit, thats why.
Real Talk
I didnt want to do a strike system but i feel that it makes people a bit more wary of where they submit items. And I really hope EVERYONE reads this. This is vital and new information that impacts everyone.
I would like to know your opinions on this new system and how i could better it/ answer any more questions that may not have been answered. Im always looking for how to improve the group and make sure everything goes smoothly.  I wish you all the best to this new year tho! I hope to see your art this year as well!!