Ask Deneco
|
The News TBA
|
Folder Rules
|
Ideas & Events TBA
---

or
Accepted-Art
.
HALLOWEEN IS JUST 30 DAYS AWAY! BUT HAPPY OCT 1
I LOVE THIS MONTH
Also, Nothing was really submitted into the challenges of AA for the fall showcase so NO FEATURES!
I even forgot so... There that BUT NO MATTER! Lets move on!
INKTOBER IS NOW  
Therefore I have created a folder specifically for this event! Its called the
Inktober Folder

You can enter your inktober images in here.

The folder does close at the end of October.

All rules from the group still apply with accepting.

ONE EXCEPTION! Since it is mostly traditional (Doesnt have to be) You can have a little , NOT A LOT, Of extra items in it. meaning you can show some of the tools used if you center it around the image. The image should still not include any extra areas (Desks, Table surfaces etc)


---

Lets see, We have had some cool submissions, Ill list a few randomly!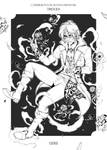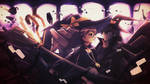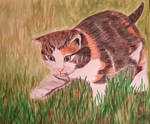 :thumb765798179:



IF YOU MAKE SOME REALLY COOL STUFF IN OCTOBER YOU CAN BE FEATURED IN THE JOURNAL NEXT


Have fun this month but remember be safe!!
See you next time!!