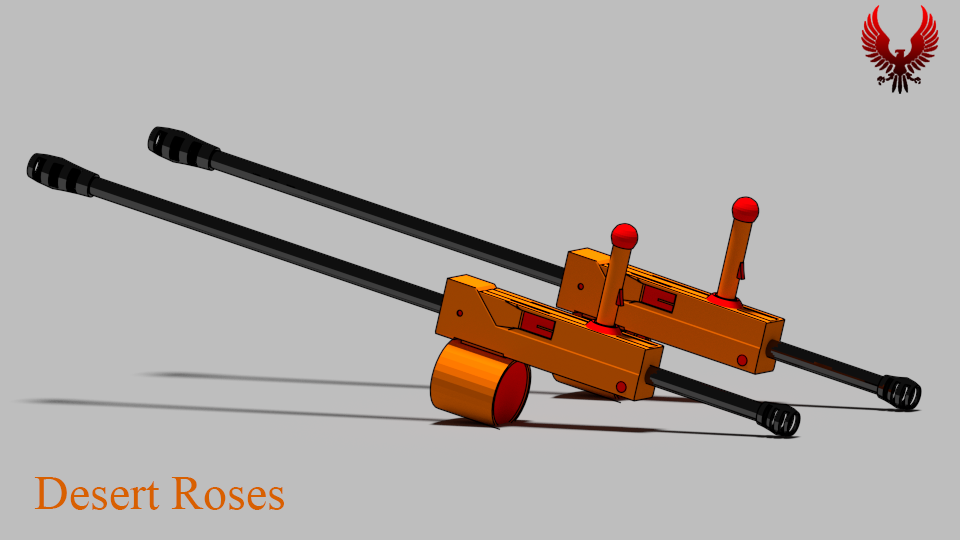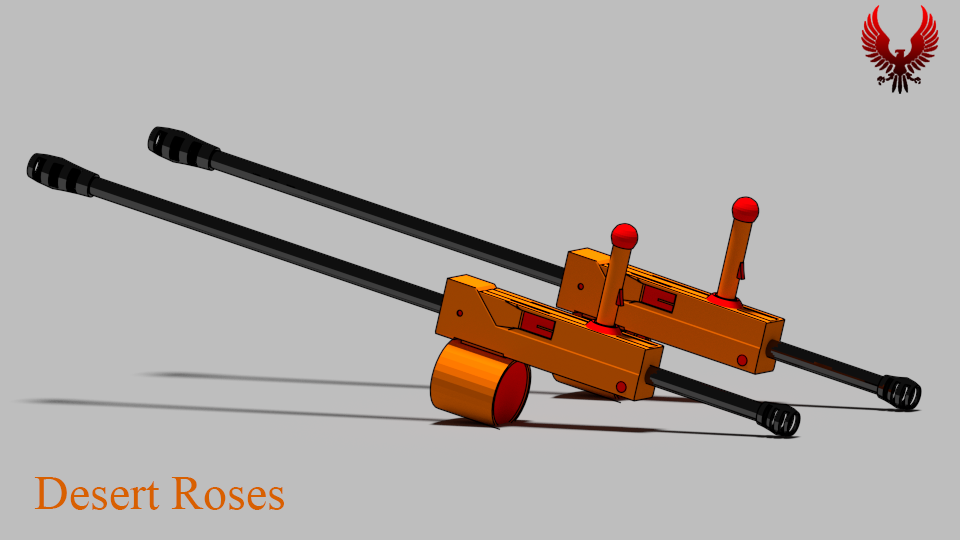 Watch
Weapon type: Tonfa/Submachine Gun

Weapon Special ability: Barrel Switching- The handle is adjustable so that it can move along the frame of the weapon. This allows it to switch between the long barrel and the short barrel so that it can shoot from mid range or at point blank.

Associated Martial Arts: Jeet Kune Do; Ninjutsu

User: Sek Rosa

Phyically impossible, as the breech would have to turn around as well.
Reply

The handles don't just move back and forth. They rotate as well.
Reply

Yeah, I know that. But for both barrels to be usable, the entire firing system would have to rotate, otherwise the bullets can only ever be fired from one barrel.
Reply

Well that's the general idea anyway. I'm still updating the weapon
Reply

It's more of turn based science really. The reason that just the handles turn is because the chamber rotates with them. It like a column that has a rotation device at the top and whenever that device turns, so does the column. The process was described as, in child terms, shove bullets up a tube, turn them towards a desired direction, and fire.
Reply