Before placing an order, be sure to read my newly updated Terms of Service at the bottom of the page!

Faux Watercolor Portraits

Price: $35-$40 (complex characters cost more)
Digital Portraits
Price:
$35-$40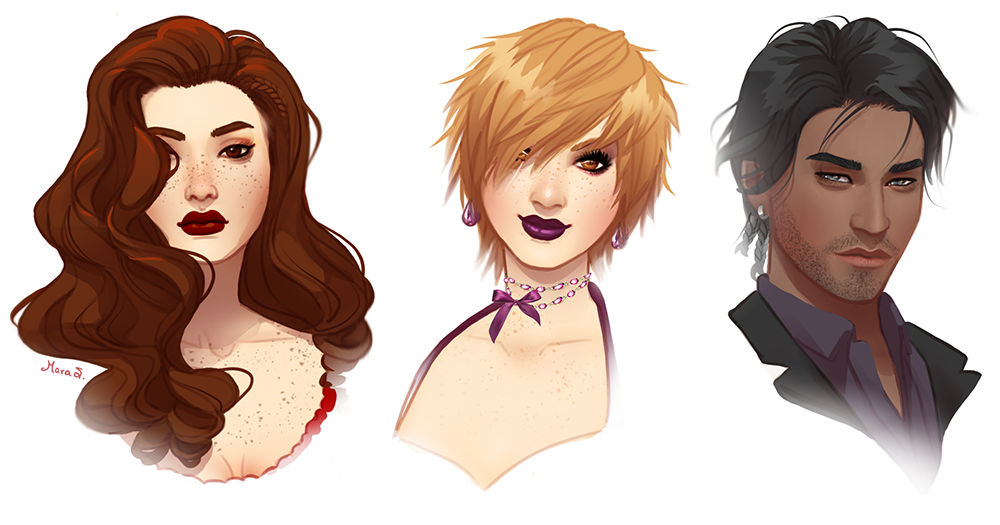 Character Name:

Commission Type:

Character References (Sta.sh & Toyhou.se Links Preferred):

Describe Character's Personality in 3-5 Words:

Anything Else I Should Know?:

Your Paypal E-Mail Address:
Remember to read my Commission Terms of Service below!


I will not accept all commission requests.
My supporters on Patreon.com always get first priority. The rest of the time, I choose based on what appeals to me. I am chronically ill and cannot guarantee that I will be available to take on projects, so I reserve the right to decline commission requests that don't pique my interest. It doesn't mean I dislike your character, it just means I have too much on my plate.

All payments are made via PayPal.
Once I confirm your order, I will send you an invoice. I will not start work until I receive payment. The invoice will also have a small charge to cover the
PayPal fee
.

NO WRITTEN CHARACTER DESCRIPTIONS WILL BE ACCEPTED
. I cannot stress this enough. You
MUST
have clear visual references. I will not design a character for you, and I cannot work from hard-to-see sketches or WIPs.

I will only accept revisions during the sketch phase.
If you ask for more than one revision, it WILL cost extra. Be clear about what you want from the outset.

Turnaround time varies.
The average wait time is 3-6 weeks after I have received payment, but I may work faster.

Commissioned artwork is for personal use only, not commercial use!
No prints, t-shirts, mugs, stickers, etc.
— n
othing that generates revenue. You can upload the image wherever you want, but please include a link back to my gallery.

Limit 1 character per order.
Additional characters must be requested separately.
Won't Draw

Nudity

Fetishes


Mechs

Vehicles

Detailed Weapons

Armor

Monsters


Animals

Extreme Violence

Will Draw

Humans
Humanoids
The Following Star Wars Aliens: Bothan, Cathar, Chiss, Falleen, Gungan, Mirialan, Rodian, Squib, Sullustan, Twi'lek, Zabrak, & Zeltron

Mild Gore
Suggestive Clothing
Plant Life

If you have any questions, please send me a note!