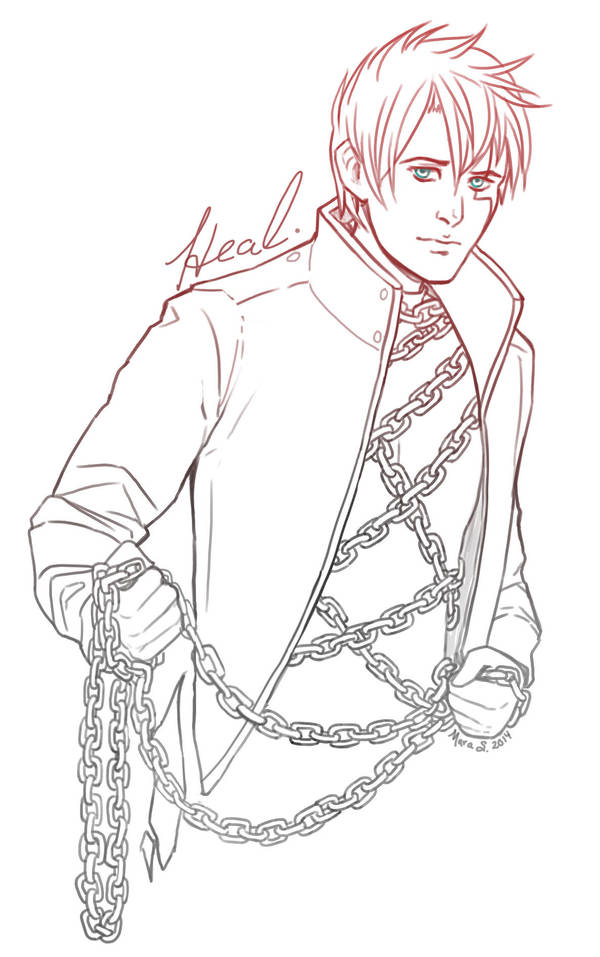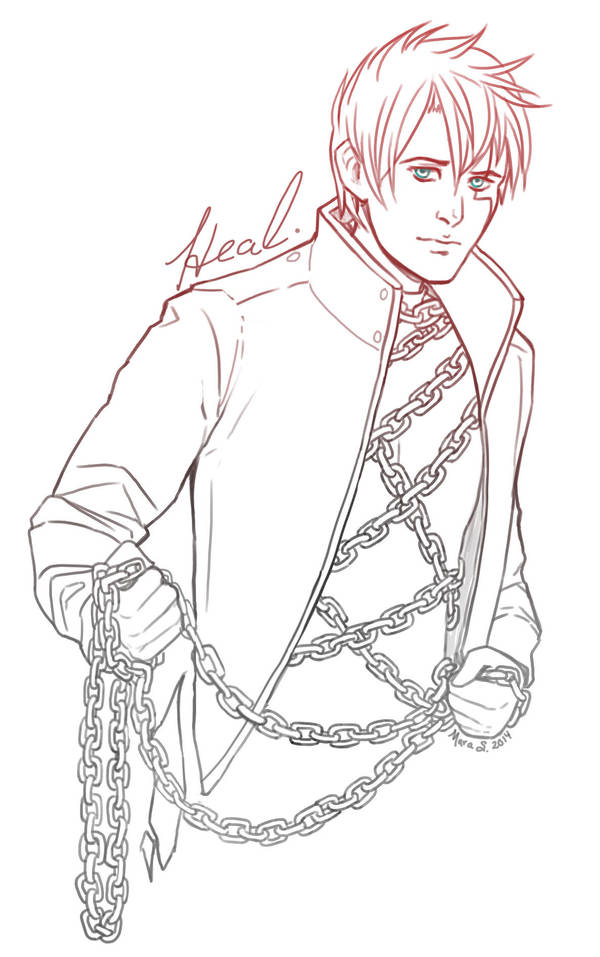 Watch
I marathoned
rufiangel
's webcomic
Serpamia Flare
during my Prednisone-induced insomnia last night. I really ended up liking Cain, the smiley but sad cleric cursed with magical chains. Thought I'd sketch him, to thank Rufiangel for all her kindness.

Chains is so hard to draw.....
Reply

He is handsome

Reply


!!!! THIS IS AMAZIIIING ;_;*




The subtle colours in the lineart and wow you did all those chains and homg you made his expression so hawt and that cursive heal is so purdy and his hair is so lovely and AAAAH can't say enough nice things about this!! Thank you thank you thank you!

Reply