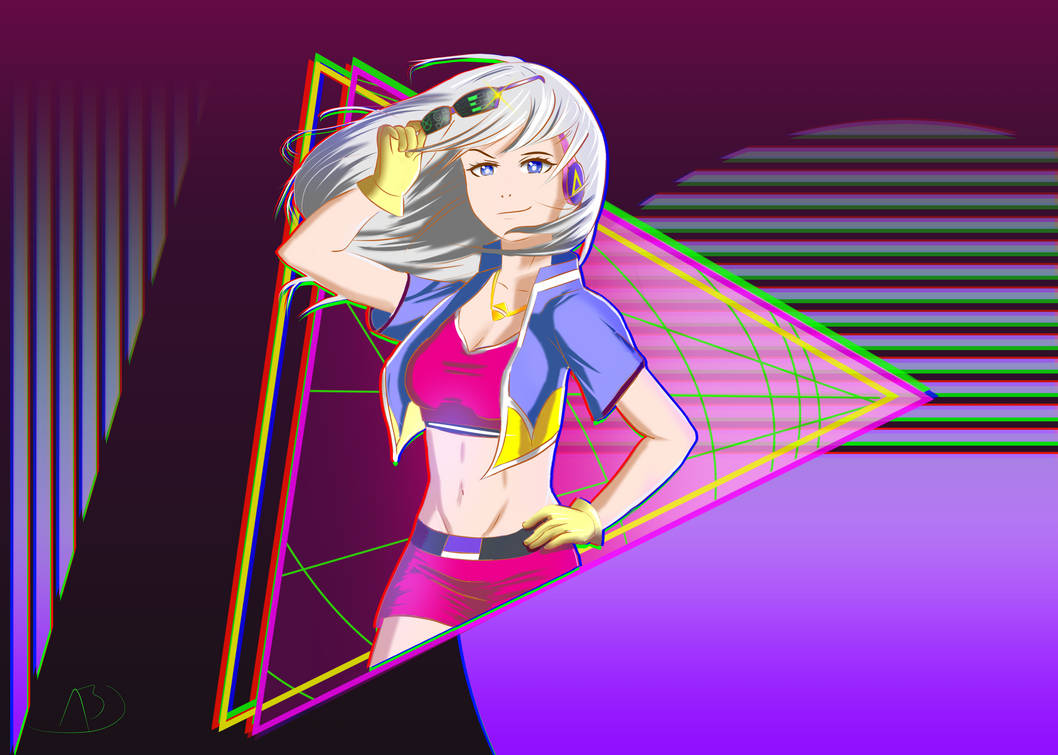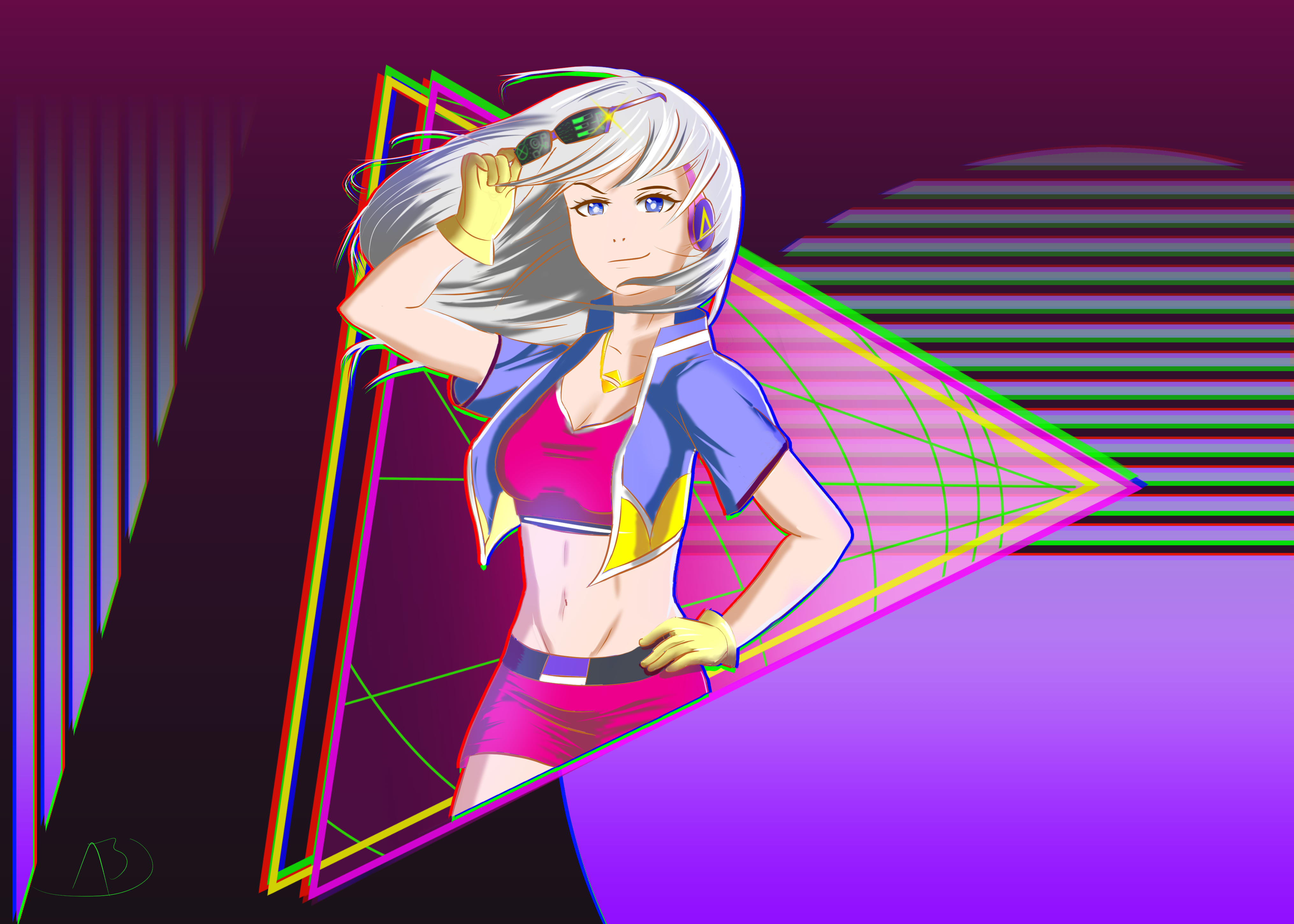 Watch
This is a T-shirt design what I created but I designed a wallpaper like picture too

Time Lapse Video
You can support me now and the future with the Patreon o(^∀^*)o
patreon.com/abysan
abysan.com
With Wacom Intuos Pro Medium
If you have time, check out my other Works
Link
Thank you for visiting me, it's an honour ✧゚・: *ヽ(◕ヮ◕ヽ)
I really like the colours used in this and I love the retro themes, it is one of my favourite themes. I love the grid lines and the stripes with the mix of bright (yellow, green, red, and purple) and neutral colours (lavender, black, and dark maroon). The way the character is outlined is amazing and really allows the character to stick out more even with the triangular opening in the center. The use of many different shapes gives this piece a little more than just the typical triangle to look at. I do love the character's pose for this, it let's the picture take a quick breath from the very square/straight feel that is conveyed with the background.
Some cons though, it seems like the characters limbs could be a little longer, they seem a little short with the pose that they are in. The face seems a little off, I feel like it needs a little more whether it be shading or a few more lines can be used to form the nose and mouth. One concern with your title, although you claim that it is futuristic the clothing just conveys retro still. The bright colours, jacket, and even gloves just makes me think of 80s fashion and only the glasses really give off that futuristic vibe.
Overall, this is a well executed piece! It has a great setting, the focus is accurate and the colours are really well put together and aren't clashing. Keep up the good work!

The Artist thought this was FAIR
2 out of 2 deviants thought this was fair.