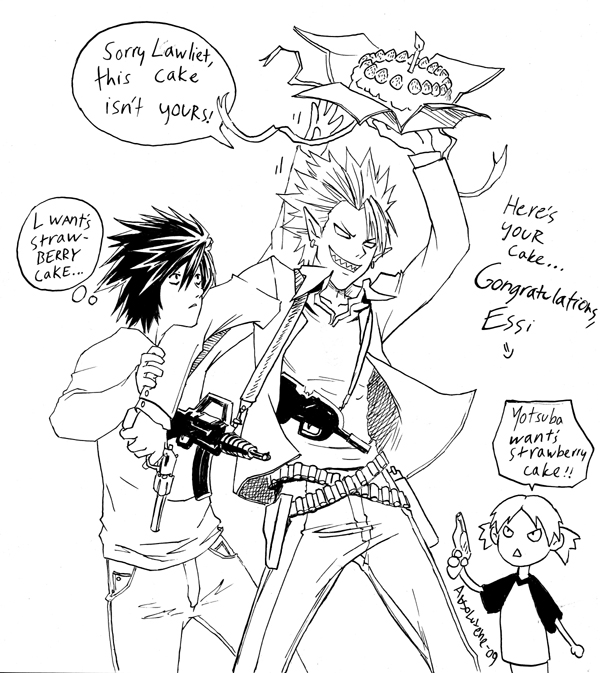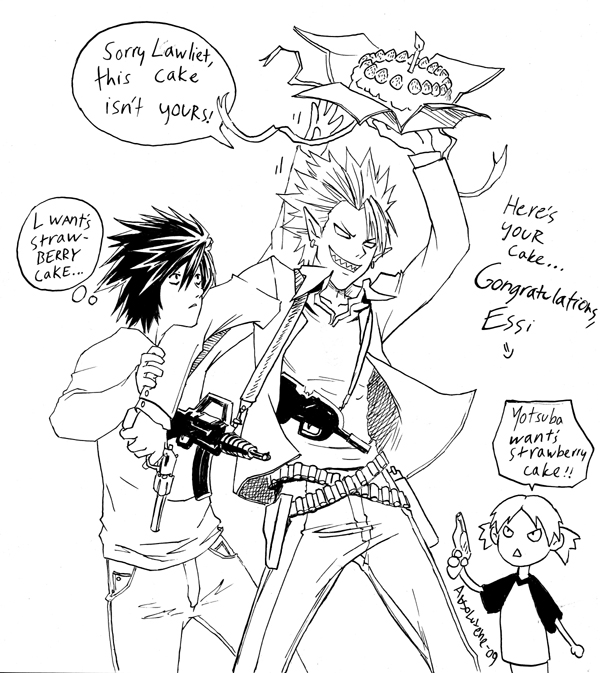 Watch
That cake is not a lie, remeber that.

me wants strawberry cakey 2 >:3
Reply

Reply

I happened to notice that one of Hiruma's guns kinda looks like a violin.

Poor Lawliet!

Cute picture.
Reply

I tried to draw FN P90 out of memory, so it´s not perfectly precise..

Yeah, Lawliet never gets what he wants
Reply

I still think that Tibetan monk Bauer should have stayed there...
Reply

Nonsense. He looked nothing like Kiefer Sutherland.
Reply

So Kiefer Sutherland looks like a Tibetan monk?
Reply

Did you watch the latest eoisode?
He was kinda monk there, helping kids an living in selibacy, lol.
Selibacy not to kill anyone, until the terrorists came.
Reply

I looooooooove it!!!!!!!!!
Reply