*EDIT* I don't think some of you realize how disrespectful the "this isn't worth the price" comments are. If it's so simple and cheap, do it yourself. I didn't practice and work on my skills for 7 years to be told that my work isn't even worth minimum wage (which is what the price IS. Even a little less to be honest). And if there are people that offer this for cheaper, just know that they are doing you a massive favour in that they're only being paid for a fraction of their time and work. *EDIT*
Here's my last example for the Spyro YCH animation for now.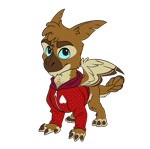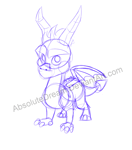 Wanted to try a more complicated design with a different personality, so I chose a character I haven't actually posted yet, named Dusk. This is a character I adopted from
IgniteTheBlaize
a while ago. I had to get it, I just loved the design. Still do, heh. There's a few other adopted characters I need to give attention to.
Anyway, I'm thinking the price will be between $150-$200 CAD. Have to give it a bit more thought before opening it. I'll post a chart or something when I do. ^^
--------
Character designed by

Character belongs to me
Image details
Image size
500x500px 1.38 MB