.. so, if you missed the comic proclaiming my love for it, I'll say it again: the trilogy (of which the first book shares the same name) is fantastic!




(Comic in question, btw.. )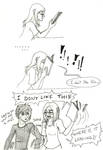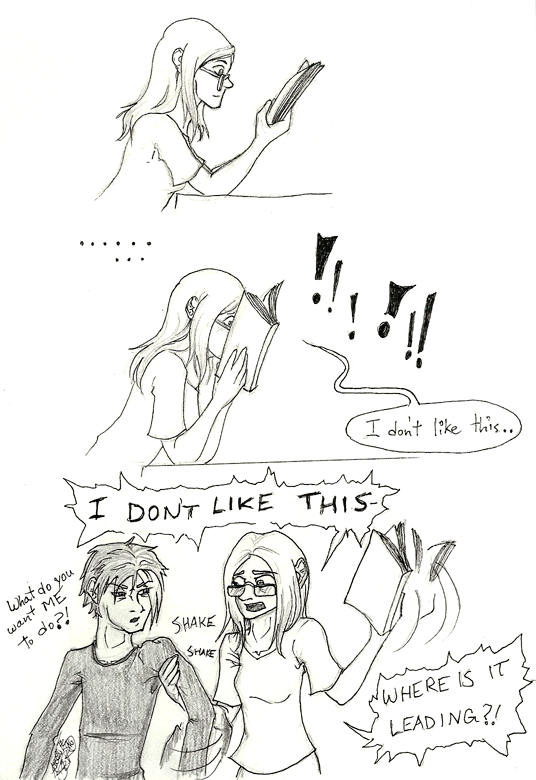 Having just finished the last book (and it took a lot of willpower not to read all three books as fast as humanly possible).. once more, an intense, emotional and complex plot and characters. For anyone who likes gripping stories, this fits the bill. It also well-covers a slow-building relationship between two very different characters with no reason to like one another. Definitely
not
for younger readers due to explicit content (violence/language/sexual content all around).. but worth the read. I know it's something I'll be compelled to re-read every so often. Those who are for some reason put-off by same-sex couples (of which there are plenty in the story, as there are reasons in the story's cultures which make it quite understandable) may not be into it, but those who are or don't mind it may enjoy it.
As a side thought, as to why am I giving this book so much love? I knew this story when the author (C. S. Pacat) was posting it for free on Livejournal, for all to read. She was approached by a publisher and now has her books in beautiful paperback, hardcover, and E-reader form, though the trade-off was that the online stuff had to be taken down. (Though I recall she lamented having to do this.)
I guess it's my tribute to that word-of-mouth and talented writing is what got her the readers and, eventually, the attention of a publisher. It gives hope for those who want to put their creative work out there, like myself, wanting to get it seen - and, just maybe, get it some spotlight.
I may need to do some fanart to pay proper tribute to the story, but for now, this is all I can do. ♥
Btw, Mikkhos - I have no idea if this would fall in your current interest of books, but it reminds me of your characters.. or perhaps you already know the series. If not, I thought I'd say so, I had one of your brain-children and writing style in mind a few times through the course of reading. 8D