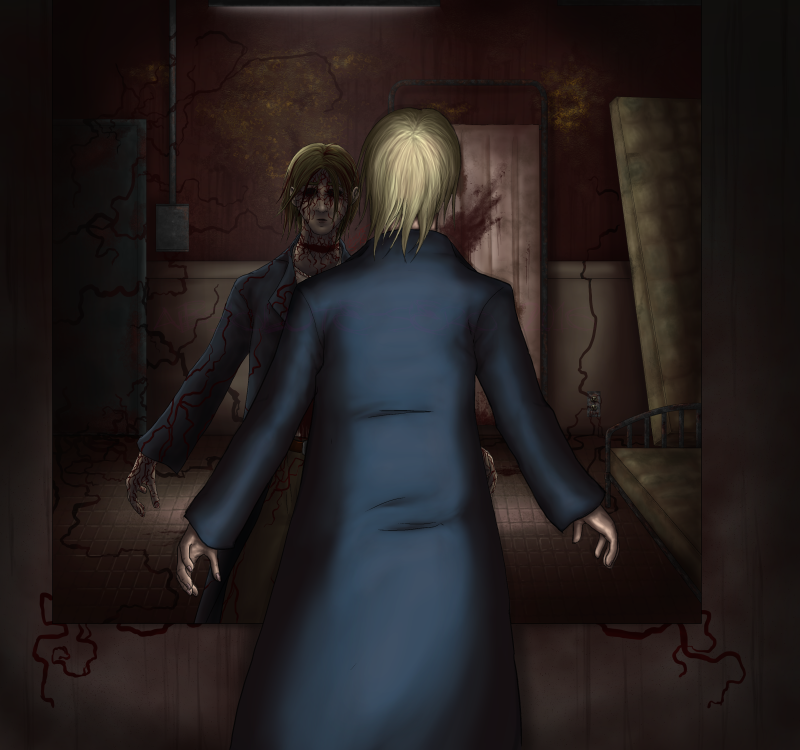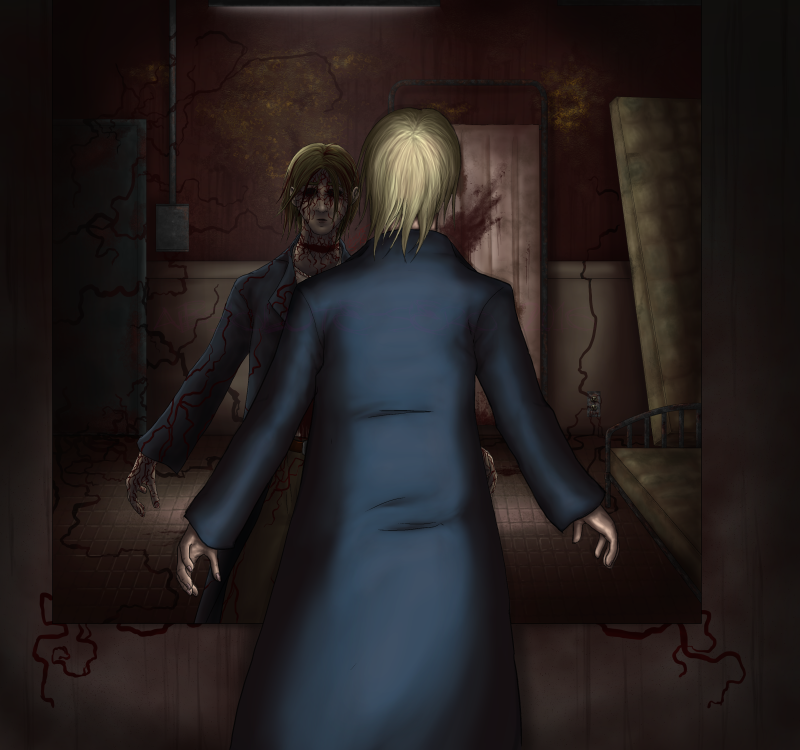 Watch
Is this a nightmare?
Or.. or.. is my grip on reality starting to slip?
--
After almost 3 months of chipping away at this.. it's done. Most of it was done in April, but it's taken a lot of detail to get it to the point I was happy enough to share.

If anybody shows interest (guess I'll know if anyone reads the artist description after more than 5 words) I can put up an un-barred view of the mirror, which IS fully-painted behind the 'real' Adair standing in front. But I'm not going to bother if there's no call for it.
You all know Adair at this point. Since Adair's roleplay ceased, I started re-imagining him as I would if I'd designed him now vs. several plus years earlier. Nothing is concrete in my concepts, but one thing does remain steadfast: his fractured mind is just as if not more dangerous than the people he tries to distance himself from. If his sharp mind begins to lose sight, and reality begins to blur with what's in the reflection.. he knows that will be the nail in his coffin.
I would still very much like to do a proper story with him, but I'm not rushing it.
I realized months ago that I hadn't done a good horror-themed painting in a while..
You may guess where inspiration was drawn from if you've played one of my favourite games.

The feeling behind this one really changed from the first concept:
Concept - 'run'
--
Time spent .... I have no idea anymore. |:
Done in Clip Studio Paint EX
Adair Katrinkov -- myself

I can tell you've put a lot of work into this one - it's very good, and I especially dwelled on the hands! The composition is also excellent <3
Reply

Sometimes I just get compelled to do big paintings with lots of detail, even if it's not as often as I used to do them. Granted I cooould have finished this sooner.. but I waffled on working on it for like a month

And uh.. funny you mention the hands.. glad they look okay to you. To me, they seemed a little bit awkward because I think when I started this, I had it in my head that the figure in the foreground had just stopped moving. (So, like with a movie, hands/gestures look awkward when you freeze-frame them sometimes. xD) Dumb luck that they look half-decent!
I don't know if you've ever played Silent Hill 3, but the composition and concept was heavily-inspired by what I think to be one of the freakiest moments in the game. I feel like I should link to a video of that moment but I also don't want to be responsible for making the sensitive watchers have nightmares.

Reply

I haven't played it - I'm not big on playing video games in general, and I'm very bad at dealing with horror as a genre specifically

D
Reply

Reply