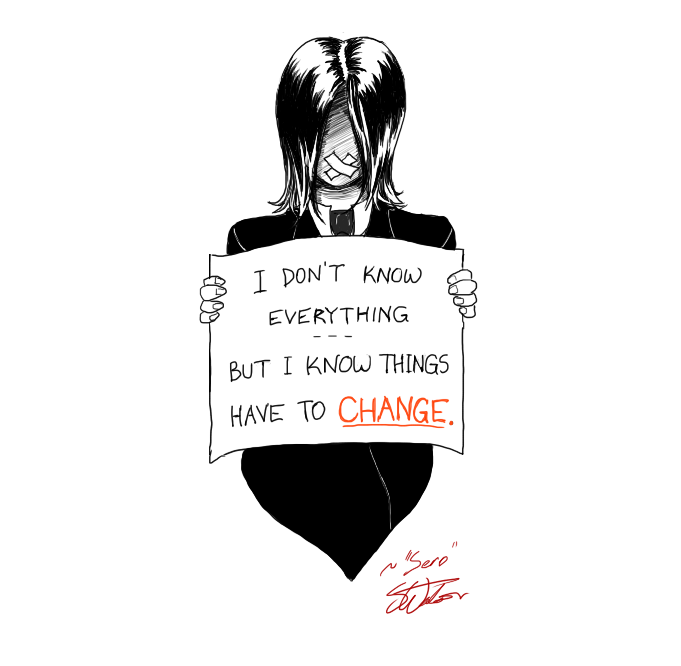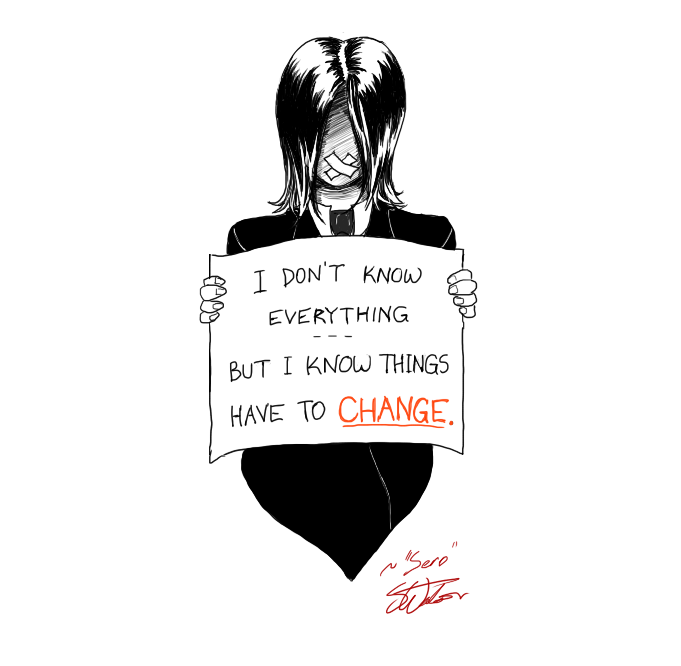 Watch
And things won't change unless somebody wants them to.. and is willing to make them happen.

In my mind I am not an activist of any sort, though I wish I had the strength of conviction to be. (I am only barely at a point where I'm able, sometimes, to stand up when other people won't.) I see the world in dire need of change in so many ways, and can't help but feel that for every year the change is delayed or put off.. it's only going to be more disastrous when it comes crashing down on us.
Consider this simple picture a glimpse into my motivation for art, writing.. I find that deep down, I want to change. Change people through my stories, change lives through my pursuit in medicine/science, change myself through self-improvement so I can make a small difference.

I'd like to hope that eventually I'll be bold enough to stand up for something great. Until then.. this'll be a reminder to myself. (It was a minor reference to Anonymous, with.. my own flair.)

I don't accept that the way things are now are they way they have to be, and I'm willing to say that loud and clear both in-person and via my internet persona. I encourage anyone else who might read this to think about the subject for themselves and come to their own conclusion.

--

Drawn in SAI.
The owner of this deviation has disabled comments.