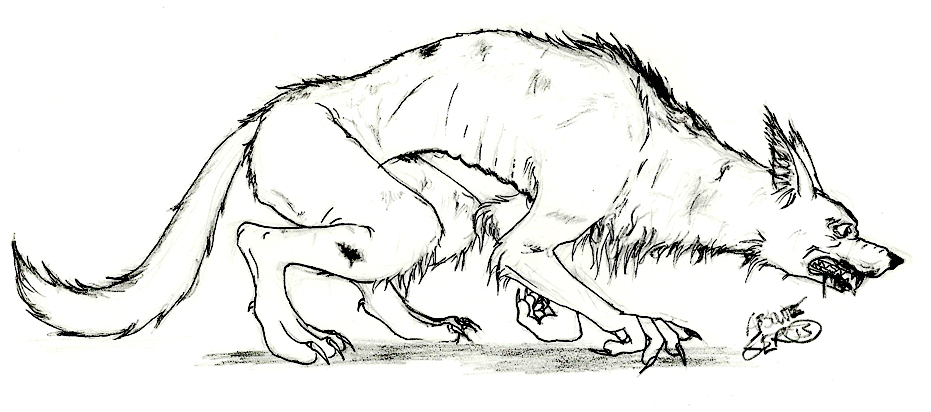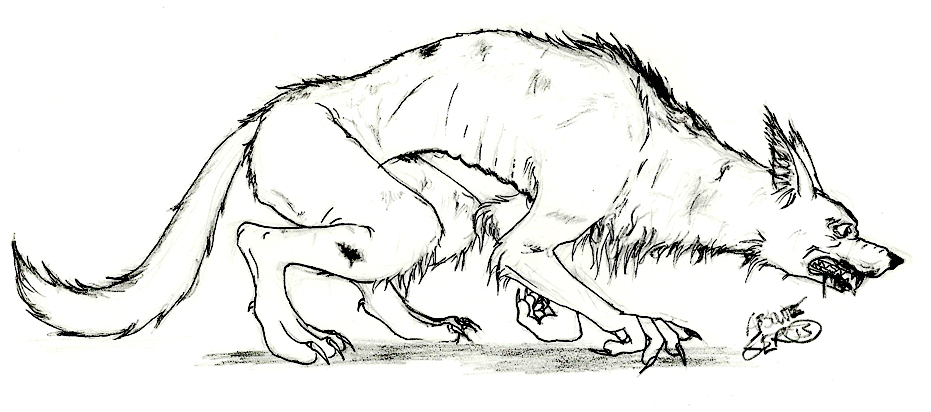 Watch
A doodle I did at work that I threw some ink on to preserve XD

Partially Skyrim's fault, this one.. and also partially due to the many stories that germinate in my head when I've got the time. Originally I wanted to have the werewolf standing on two feet but I couldn't get it to look the way I wanted.
Someday.

Very nice job on this design. I think the body and the legs looks good

Reply

Well glad you like it, this pose was the only I could get that would have it look less malformed (and not in the werewolf-esque deformed way) >.>
Reply

terrifying! haha
I can't draw animals very well. This is cool, wouldn't want to meet them.
Reply

I only do a few animal-esque things every so often.. considering I have a comic coming that has a bunch of crows, cats, and dogs that appear frequently as pets, I should probably work on that, pffft. In this case I had to settle for the pose that looked the least crappy, the original idea was different. Yup.
Reply