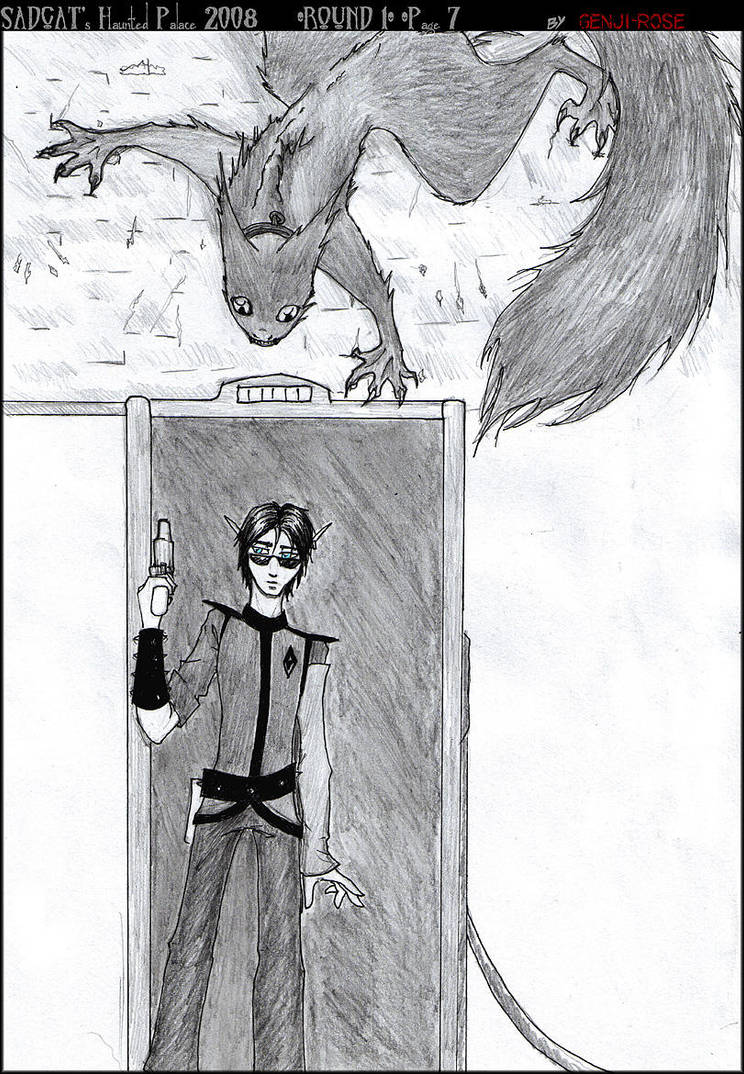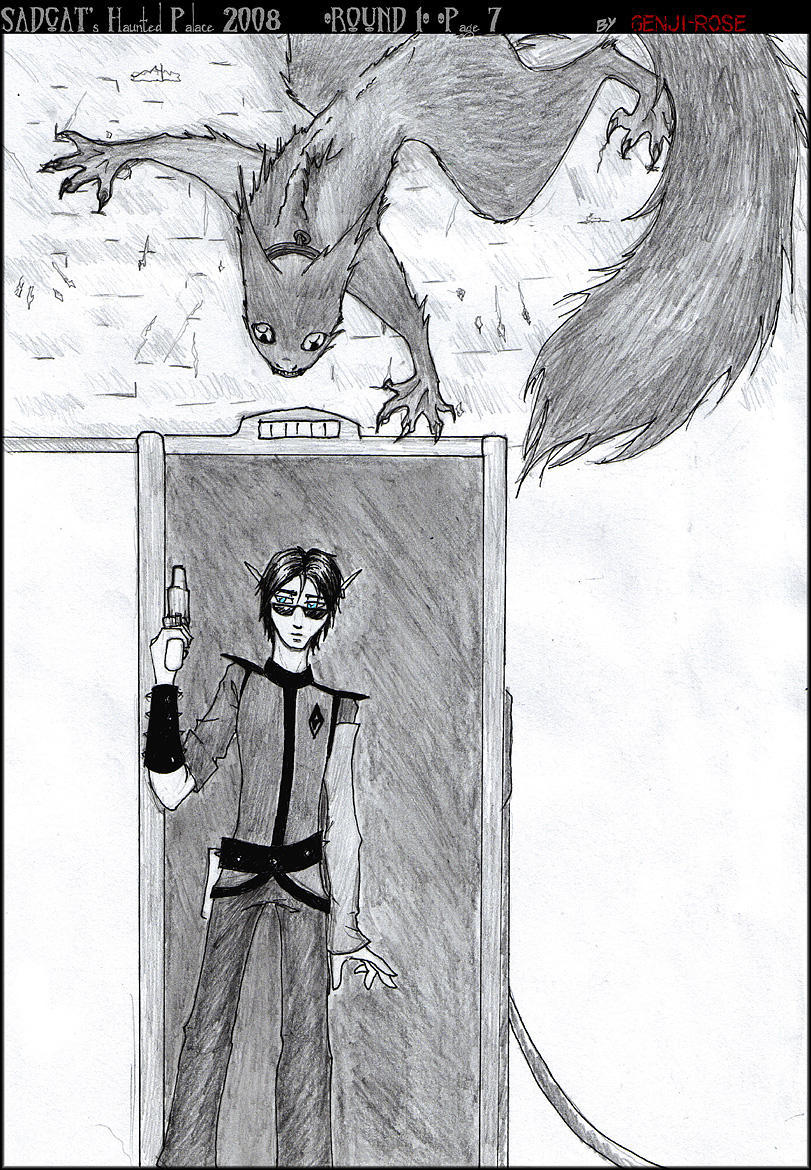 Watch
SADCAT's Haunted Palace
"Nightmare at the Indian Burial Ground Amusement Park and Year-round Funporium" (ROUND 1)
Opponent -- Aeron (
)
[
page 1
]
[
page 2
]
[
page 3
]
[
page 4
]
[
page 5
]
[
page 6
]
-
[
page 8
]
[
page 9
]
-----
"ohmy."
Well hello Cuddles! (As if having to worry about getting eaten by dinosaurs in this section of the park isn't bad enough?)
This might have been better inked and then shaded in PS.. but... my time and energy has run a bit low. So we got pencil, adjusted for clarity.
Moo.
Aeron -- ~
Da-San-san
Alex -- me (genji-rose)
SADCAT's Haunted Palace by *
SADCAT

Reply

rotflmaoooo that is the most horrifyingly delicious beast I have ever seen.

Reply

Well why have someone eaten by dinosaurs? What about squirrels-turned-carnivorous? They need some love too. D:
*cough* My insane banter aside, I thank you. 8D ♥
Reply

OH GOD IT'S A GIANT SQUIRREL. DDD :
Reply

Now this is where people scream "OH SHIT!".

Reply

Yep. @.@;;
Dinosaurs were not good enough this round.. not with so many people being eateded by them D:
Reply