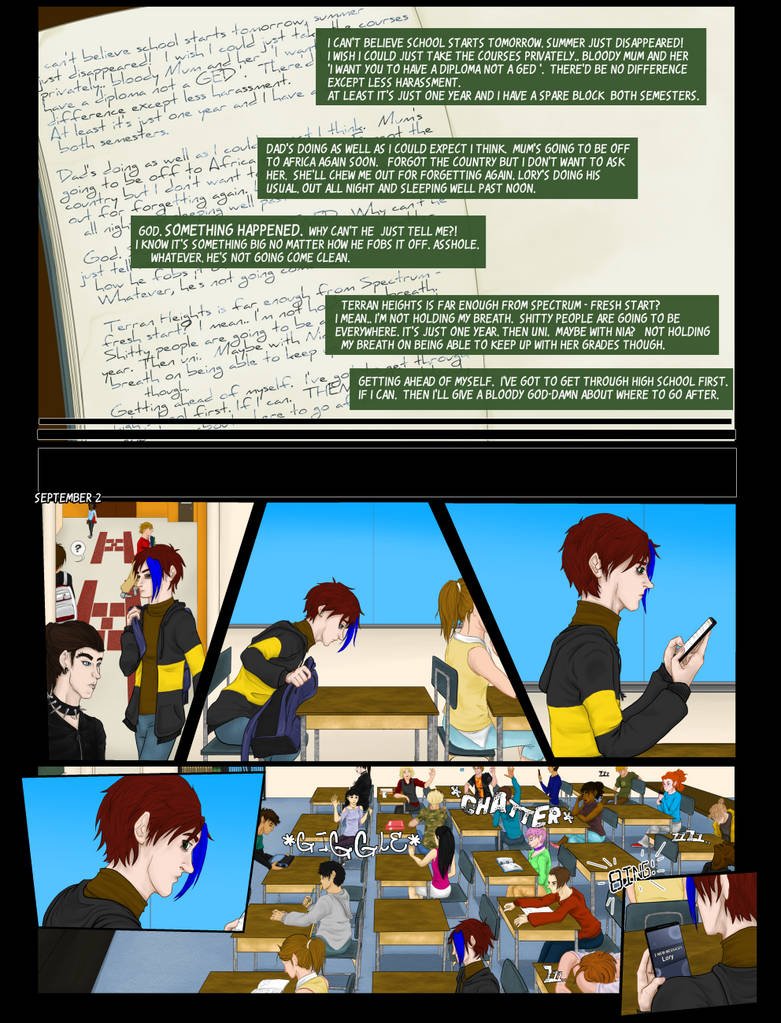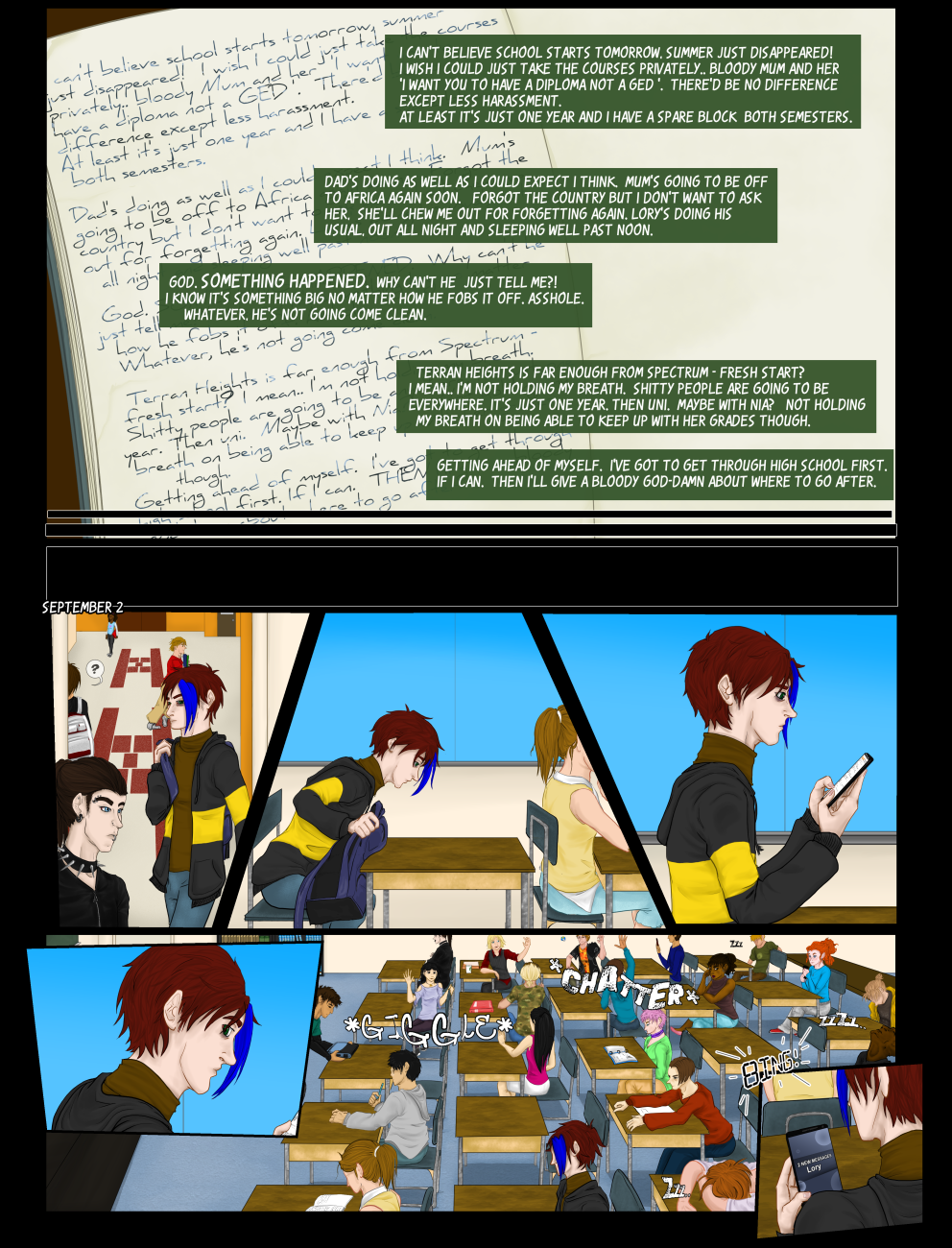 Watch
Dark's Watch

CHAPTER 1 - 1

(Not sure what's going on? Start at the beginning.)


< Previous Page
||

||
Next Page
>


Surprise! We're back, and this time I want to keep some pages coming. I'm going to be learning as I go, so buckle up for some art fails before it improves.
Also I think I'm going to lose my mind drawing these damn classrooms at some point.

About a cover page.. yes, I plan on making one. But as the story is sort-of meant to be read like a book, I'm probably going to do chapter covers last or as extras for devoted readers. So we're jumping right into the story!
Anyway. A journal entry and the first day of school.. beloved by all teenagers, as you can see by the 'zzz's of enthusiasm.
--

The story of Dark's Watch and its characters are the creative work of S "SERO" Dachuk.
I'm so interested in all the fonts you've used - where did you get them?
Reply

I asked one of my favourite comic creators and she recommended Blambot. I've been very happy with those fonts so far - some I've found online through searches. (I go on huge binges.. I have to not download new fonts unless I want to lose an hour or more to downloading many, many others...) There's a lot out there, and it's helpful to look and check what the copyright on the fonts are. Many on Blambot are free for comic creators to use as they please, even for those hoping to one day publish stuff.

Reply
Yeah I've mostly been using a font that I created myself for copyright reasons haha. Thanks, I'll definitely check out Blambot

Reply

So far so good! Gotta love them colours here. Also, I dig Val's hoodie/outfit.
But good gawd, that last panel - I can really see why it took you a while to get this page done. And here I thought drawing those tables in perspective was the tough part, you had to colour all the kids with details there too!

Reply

Thanks - I hope I picked a colour scheme I won't get tired of, as I assume Val is going to be seen in that hoodie many, many times.
The one upside to this particular classroom is that the kids will be in the same spots and now I have colour palettes for them. OTL There's freedom in designing new characters, but there's simplicity with relying on pre-existing palettes.

Reply