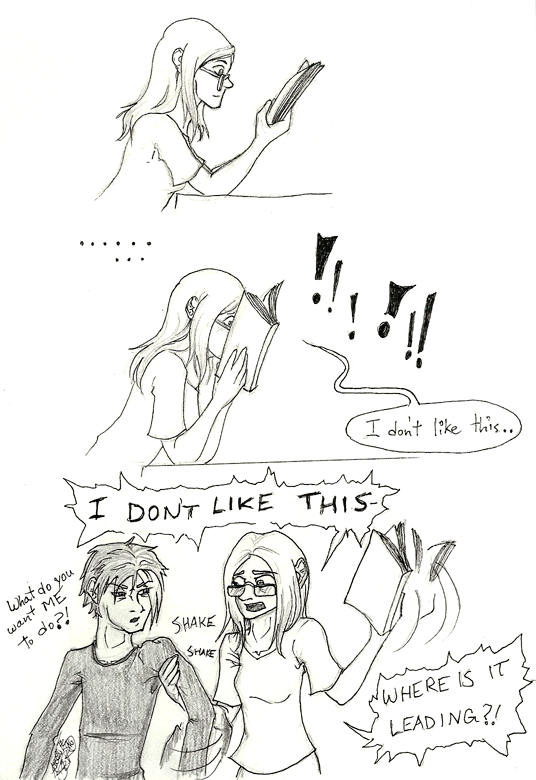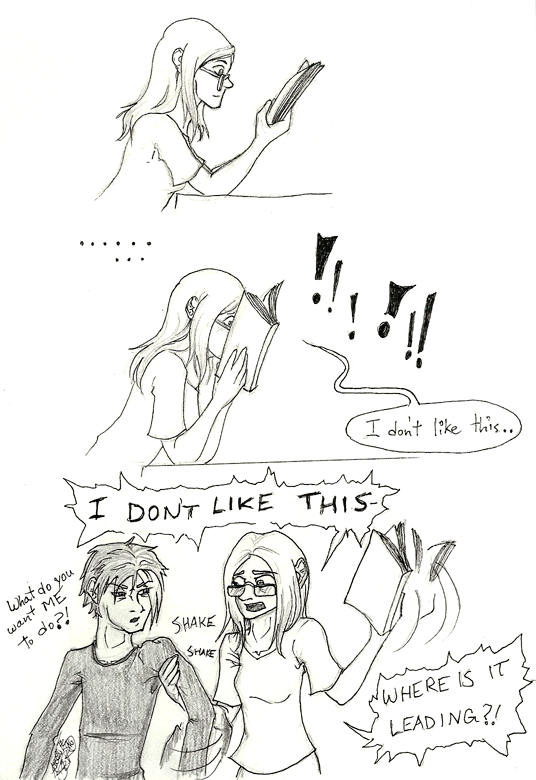 ..And I can tell it's a good book when it has me in this state realizing that much.
I had no person to shake in real-life, and I would never disturb my sleeping cat, so the victim was Val.
I hope for my own sake I'm not the only person who ever gets like this when she's reading a good story.
100% to blame btw, is the amazing 'Captive Prince' trilogy. I'm about 2/3 through the last book.. and, forcing myself to savour it, I'm making myself crazy.

Ehe. I highly recommend it, though not to younger readers, nor to those who don't like same-sex relationships.

So good!
--
~2 hours
This is very relatable - when I lived at home, I used to drive my mom crazy by talking/laughing/crying out loud at books! I've been thinking about reading the Captive Prince trilogy, but I've been too busy with my thesis to buy any new books -_-'
Reply

I think I do this in my head only because I have no one but my cat to complain to.. though.. I think I would be going 'ARGH NO' a lot if I lived with someone else. XD

That is reasonable, the books aren't going to disappear - maybe you can reward yourself when it's all done? They are super-hard to put down, or were for me!
Reply
Haha, I bought them on kindle on Friday and I'm already halfway through Kings Rising - indeed impossible to put down, but at least I didn't waste more than a weekend! (I was never good at resisting temptation)

Reply

I KNOW, it was very hard not to read all the books in a day! I was only restraining myself so that I would take in certain details I might miss in an exuberant speed-read. I thought Prince's Gambit was hard to beat.. Kings Rising just elevated the story above and beyond what I thought possible

Reply
I agree! Prince's Gambit was so amazing, and then Kings Rising happened. I finished it last night and I'm still processing it. How much time is required before I start rereading all of them?
Reply