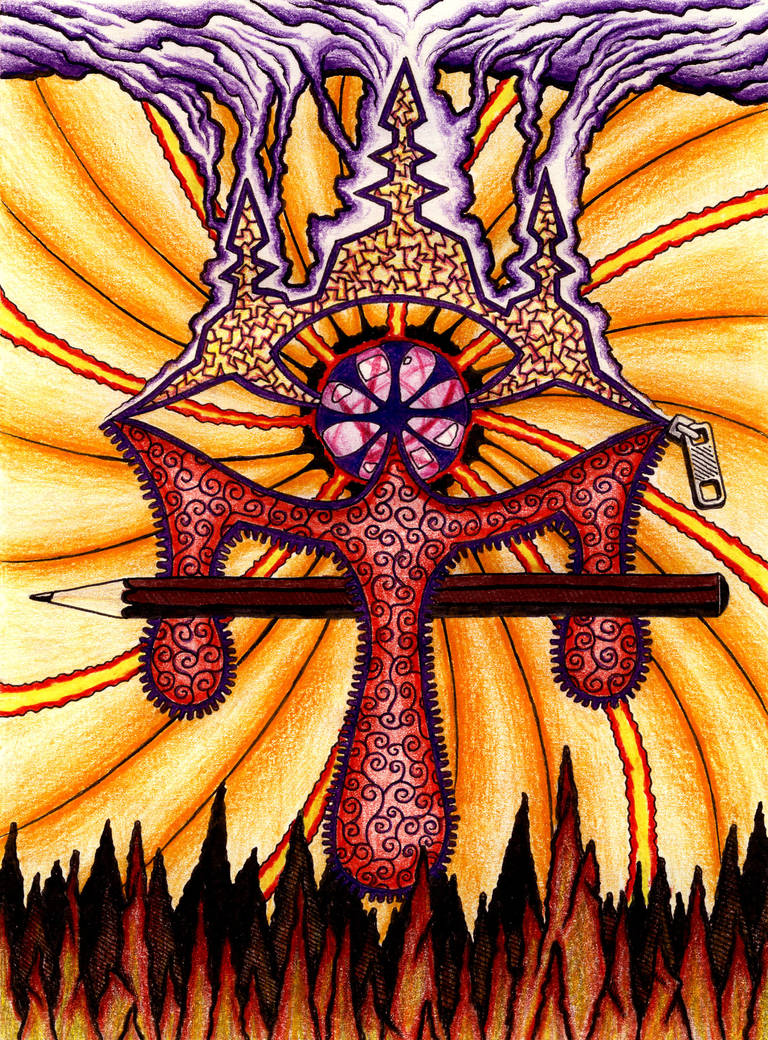 Watch
So.. Yes, this is not part of the comic. I have few pictures I'll post here. This is one of them. Made with some Wooden colour pencils and few cups of coffey. I hope everyone find different things in it.

Tell me too what you see in it.

Well that's certainly not your normal works, or have I missed something?
Anyways I ended up seeing an eye. The sphere in the middle being pupil or what ever it is called and yellow/orange whirlpool thingy is iris. Then there just massive amount of symbolism in front of it, like some sort of mind eye.

Nice job anyways.
Reply

Thanks! Yeah you have not missed anything. I haven't made this kind of work too much.
You might not be surprised if I said that it is ment to be an eye.

In the original sketch it actually was clearly shaped eye, but then I started to twist it.
Reply