Art and Render(Minecraft 3D) Contest![ENDED!]Closed!
Ended! http://aboutminecraft.deviantart.com/journal/Art-and-Render-Contest-Ended-Winners-584946047
Yes! A Group contest! Yeah, i am doing this because we reached 525 members and i want do something :3
And thanks for every member who joined and sumbited art!
There is two different contests here.
First one is
-Drawing


Theme-
Theme is... Draw Herobrine or Steve or mobs. You can draw them together too!
You can make a short comic about them too ,i accept them.:3
( I would prefer maximum 4 pages,but you can make more pages but the comic need to finish before the end date.)


RULES


-You must be a member!
-You can only enter once.


Please sumbit your arts to 'Drawing Contest' folder
-If you want to be a jury person,please note

lifewatery


-Jury members can NOT enter the contest.


The contest will be end on 29 November.


PRIZES


First place-
100

+


Second
is ended!
I know,it been too long...Im sorry,deciding was hard ..

Now,lets introduce the winners :3

-Drawing


First Place-
:thumb564183980:
by
Screwed-Conspiracy

Second Place-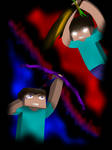 by
Jeanekokun

Third Place-
by
Clysmic-Aesthetic360

-Minecraft 3D Art(Render)


First Place-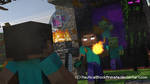 by
NauticalBlockAnimate

Second Place-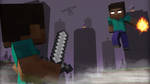 by
JammerAnimated

Third Place-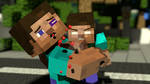 by
PixlarAnimations
Thanks for everyone who joined and judged



I will send the points to winners :3