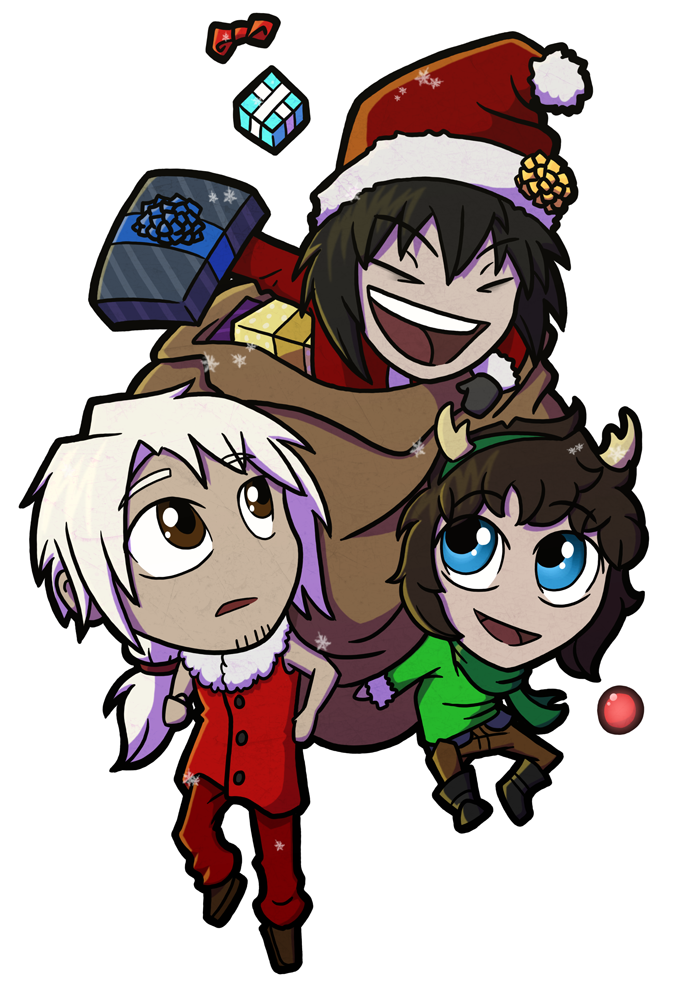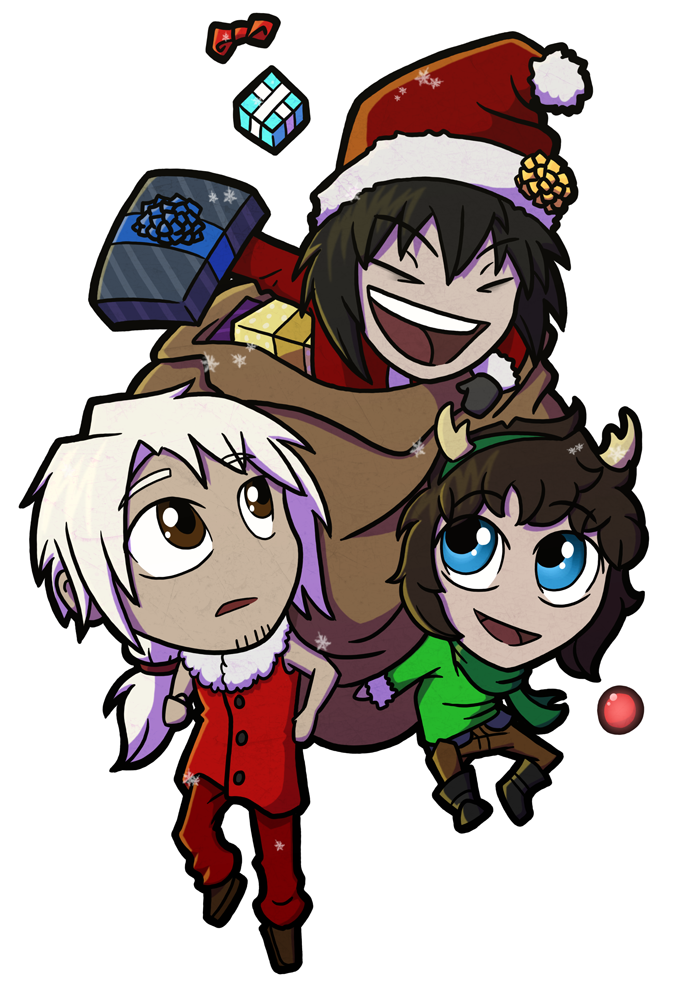 Watch
HAPPY HOLIDAYS, DUDES!
May you all have a fabulous time during the festive season and have a happy new year on top of that!
And now~
A gift for the white space readers!
THE CHAPTER 1 REBOOT IS FINISHED!
That's right~! Everything is being updated and posted as I write this (hopefully it will be done >w<' )
Feel free to follow the links below to any of the comic sites to read the new and improved chapter! Oh, and on top of all this, White Space is now on Tapastic! AND the Patreon has been updated with brand new goals and rewards, things I think you all might really like ;D
This year has been...a crazy one. No exaggeration. I've never had a year filled with so many crippling, depressing lows as euphoric, amazing highs.
Thank you all for being patient with me~ I'm sorry it took so long to get WS back on track. You guys are awesome

That said...I'll be gone over Christmas and New Years >w<''''
Time to just relax and enjoy some festive family and friends time. But fear not! White Space will commence with regular updates on the 12th of January.
Let's all fill the coming year with White Space, to make up for the last ;D
Have a good one, dudes!
Official WS website
|
deviantArt Group
|
ComicFury
|
Tapastic
|
Patreon
|
Tumblr
|
Facebook
|
Twitter

merry christmas!!!!!! i guess its time to re-read the entirety of the comic XD
Reply

That top smile.

It is amazing.

Also, congratulations on all your endeavors and off time.
Reply

omgcantwait

AND MERRY CHRISTMASSSS
Reply