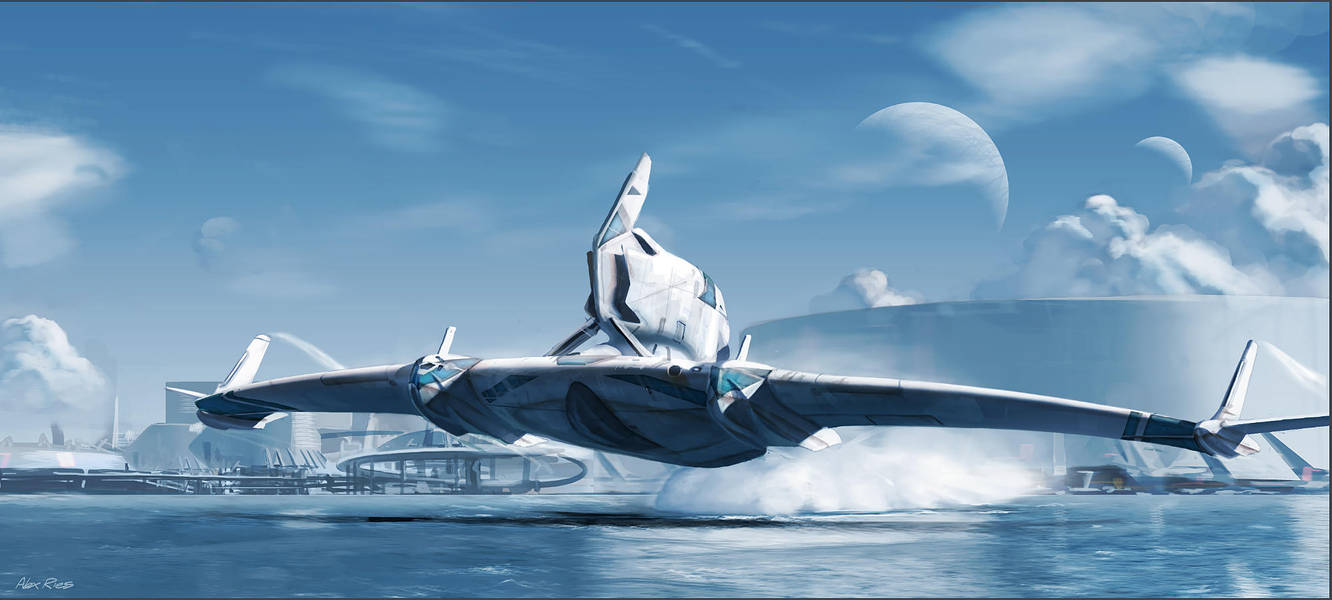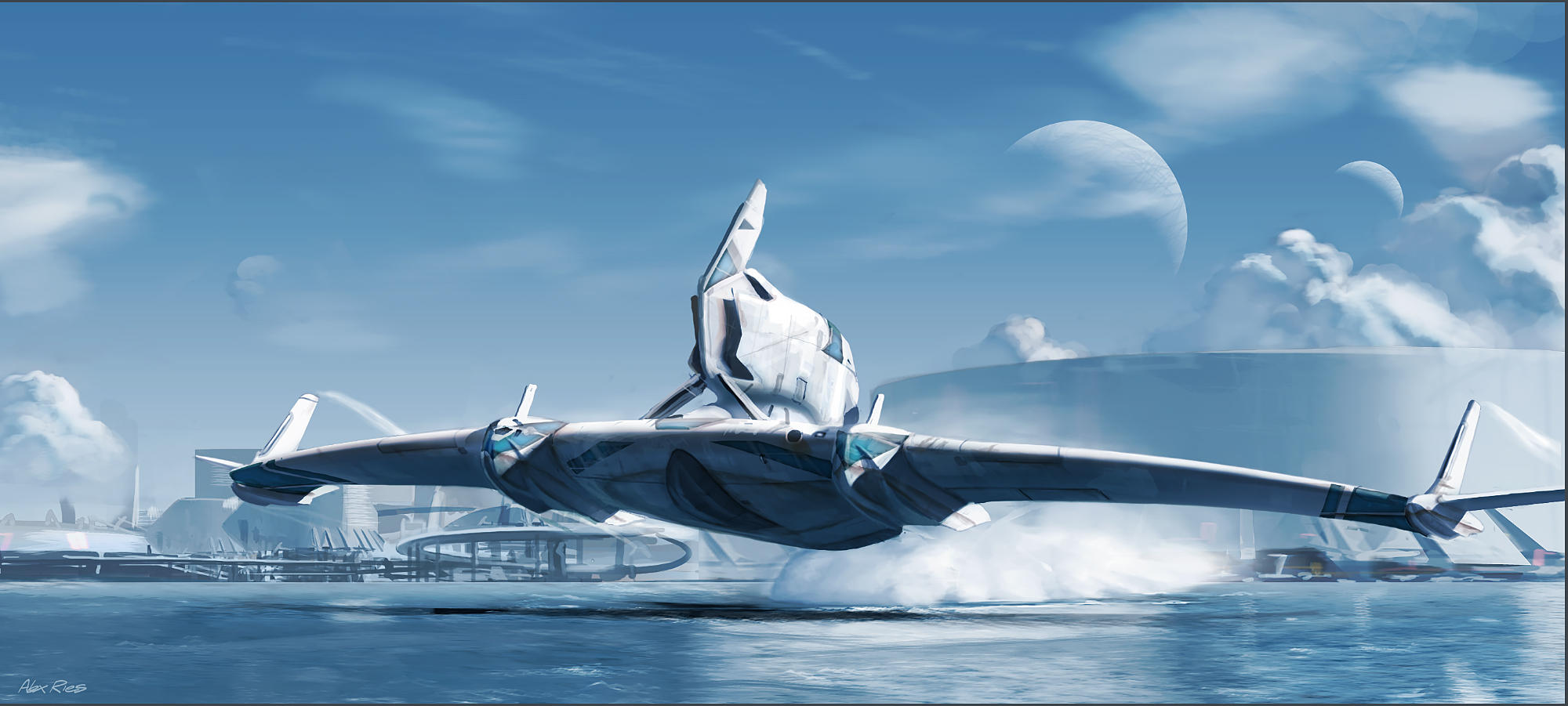 Watch
[A never before released image of a birrin seaplane from 2010! You can check out the process of producing it on my Patreon: www.patreon.com/alexries/]

Built from plans that predate the Fall, the Cresting Wave is a major component in southern logistics and passenger transport on the Birrin world. As a flying boat, it is an ideal vehicle to service the lakebound cities of the floating forest and the numerous towns and settlements that dot the coasts of Tuetalli.
Flying wings, in vogue at the time of the Cresting Wave's initial design, offer advantages in lift to weight ratio. With two fuselages blended into the wing as sturdy hulls, much of the centre wing section can be loaded with freight. The flight crew is situated in the starboard fuselage and both of these reinforced structures can either house passengers or even more cargo.
To avoid water ingestion the engines are mounted in a tall dorsal nacelle, turbojets stacked vertically and sharing common paired intake slots that can be shuttered during surface operations; retractable propellers in both fuselages then provide slow but quiet and efficient propulsion.
The design has several limitations that have prevent its adoption much beyond the southern cities; several fatal accidents have been attributed to 'tumbling' of the high aspect ratio wings, and the relatively small engine nacelle reduces carrying capacity and results in long take-off runs. Additionally, the vehicle sits so low in the water that high seas render lift-off and landing risky endeavours.
In spite of these issues large numbers of the vehicles remain in operation, in some cases simply out of habit or the inability to now afford something better. With reclamation efforts in the Kiln now increasing on both sides of the ocean, several Cresting Waves have been given larger engines and sent into the burning equatorial coasts to bring valuable pre-Fall salvage (among other things) south.