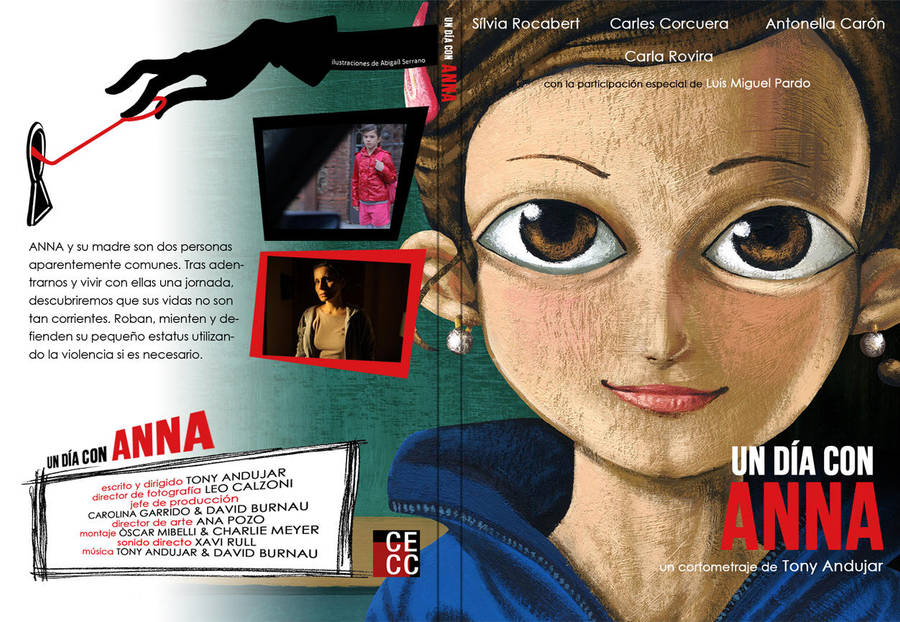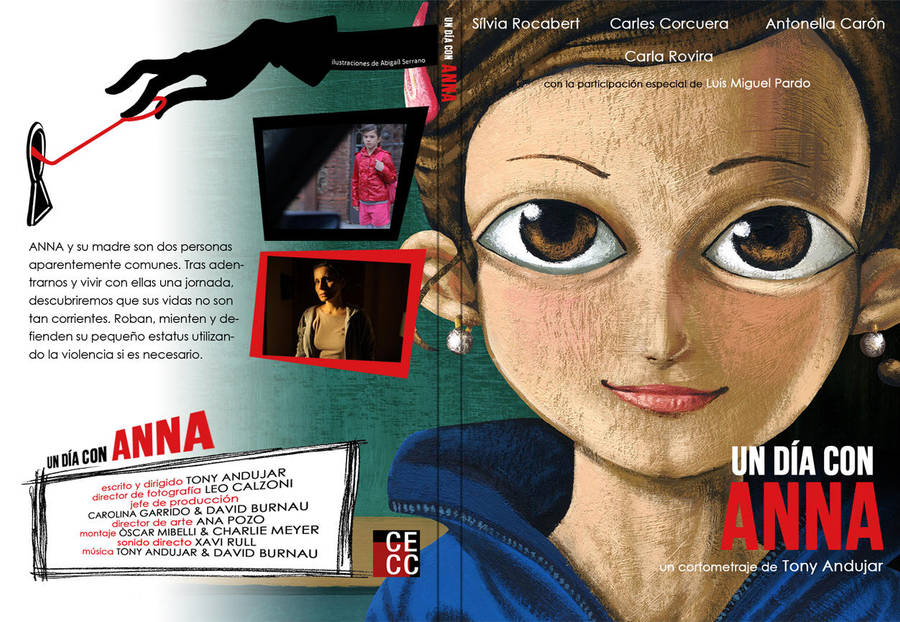 Watch
This is the cover of a Tony Andujar's short film, called "A day with Anna" (filmed this spring). I did the covers, the storyboard, the illustrations of the end credits and the design of the DVD's menus. It was a hard work and a big project for me, but I survived hehe And I guess I'll see this project later with pride. The short film will be presented to some festivals and I hope that It will win a prize. Wish us luck!
You can see the credits in this
[link]
________________________
Esta es la portada para el cortometraje de Tony Andujar, llamado "Un día con Anna" (filmado esta primavera). Yo hice la carátula, el storyboard, las ilustraciones de los créditos animados y os diseños para los menús del DVD. ha sido un trabajo duro para mí, pero he sobrevivido jeje. Y espero verlo en un futuro con orgullo. El cortometraje se presentará a algunos festivales y espero que gane algún premio. Deseadnos suerte!
Podéis ver los créditos en este
[link]