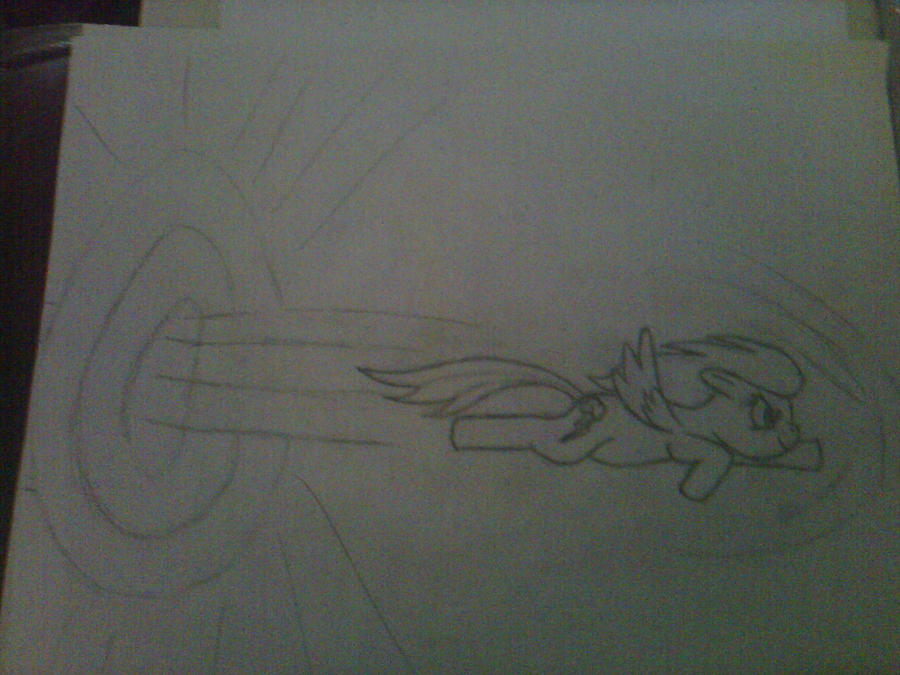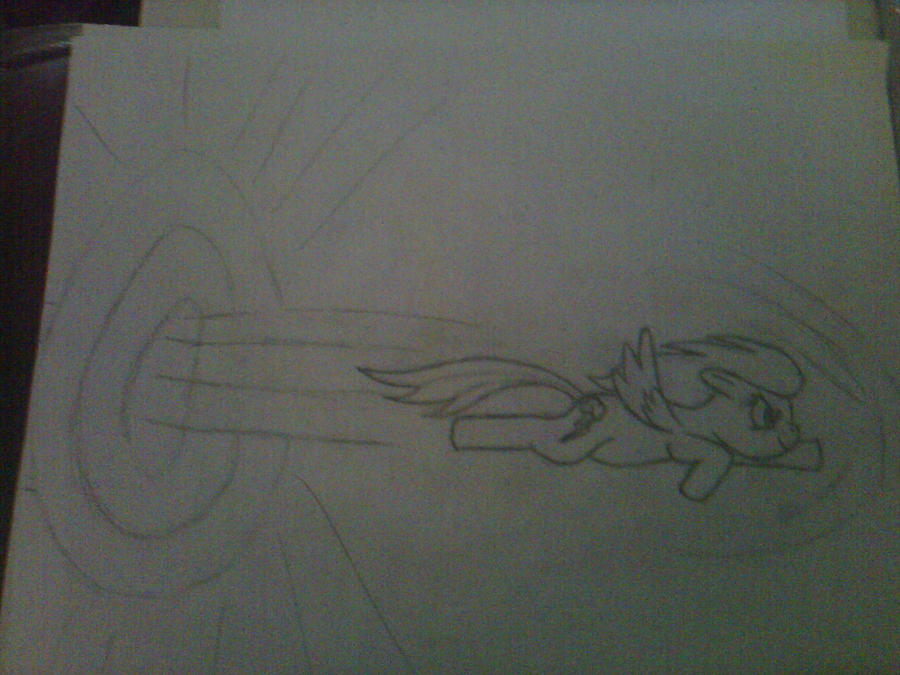 Watch
Rainbow dash doin what she does best.

Nice job I love where this can go. The body motion has got some power and the anatomy is well done. I would love to see this redone if you had more punch in the special effects. You already have the lines flowing so well. Take a look at my Venom vs Shazam pic. See the blast lines and add more smoke shooting off. I have some other pieces of my Incredible Hulk doing such effects. I will try and finish it to show you. This one sparks some good ideas in me as well. Would you mind if I eventually take this idea and add my flare to it? Thx for the inspirations.
Reply

Of course you can redraw this if you like! Infact i would be so happy if you did!I Thank you for the advice, but its that i just cant wrap my head around how to put the image in my head on the paper. Im still teaching myself. im starting to slowly go down the road of human anatomy and shading. You will see this in my latest drawing witch i havent had the chance to upload yet. they will ither go on tomorrow night or Thursday.
Reply
Boom goes the Rainbow Dynamite.
Reply