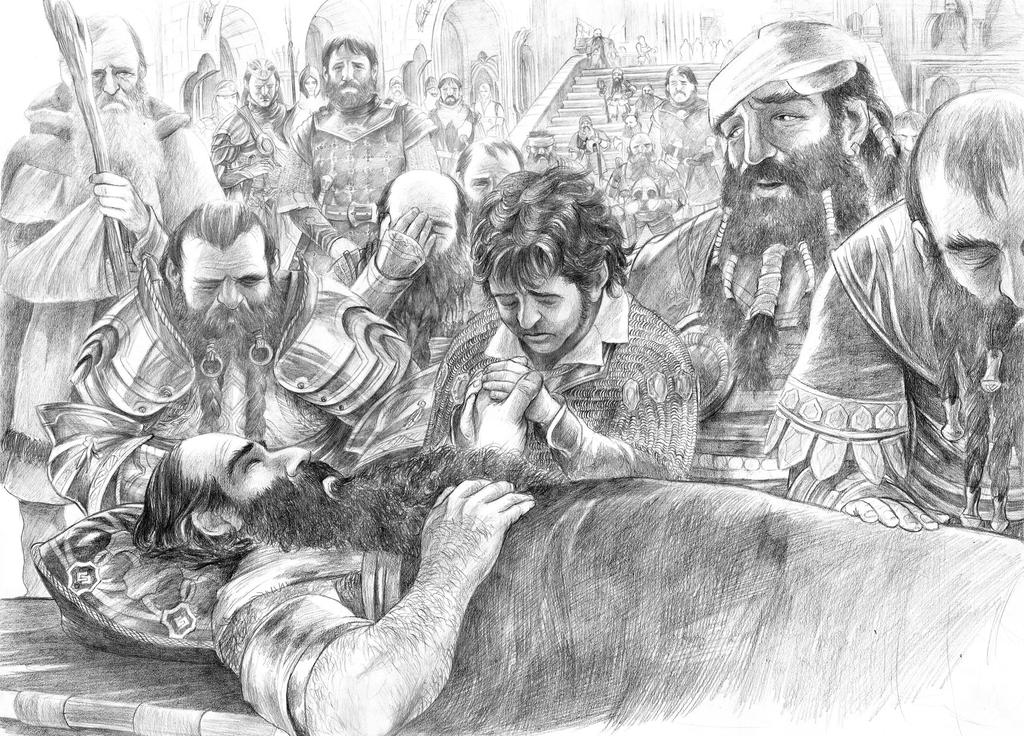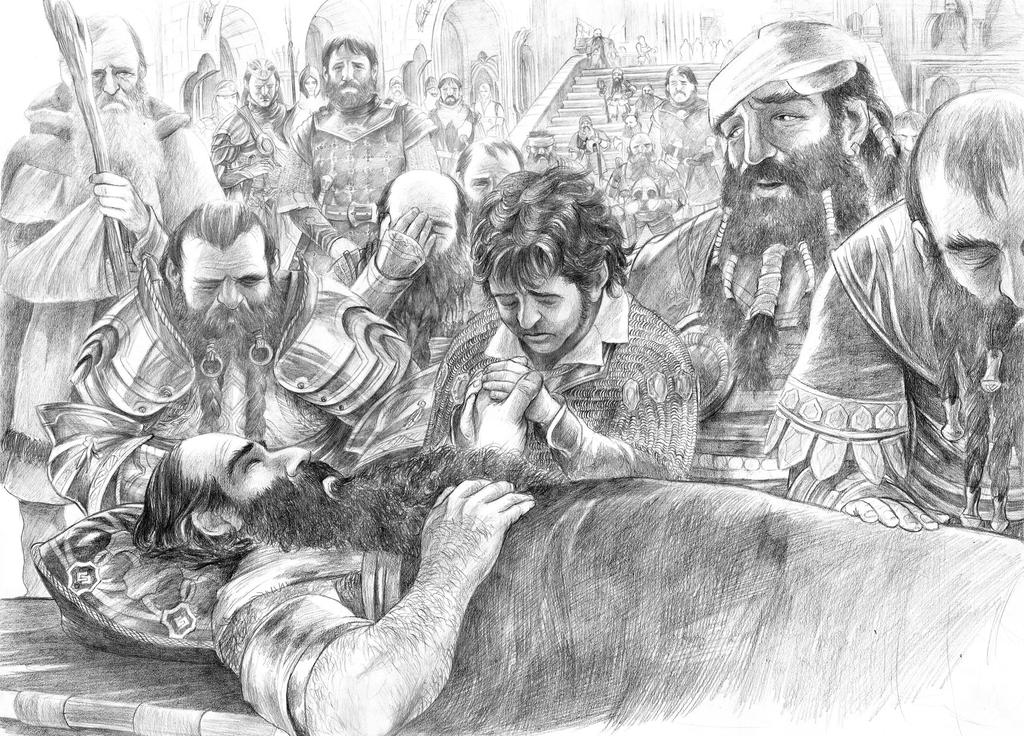 Watch
Pencil Illustration of Thorin's death
When illustrating scenes that are pretty well-known, I think it's easy to have your work become lost among depictions created by others. Despite that, this drawing completely captured my attention in several ways.
The level of detail is enough to keep any fan's eye lingering on the page. From the minute ringlets of Frodo's chainmail, to the clothing of the characters who are far in the background, to the softer etched details of the hall - there's a lot to discover, and the attention to detail makes the story come that much more to life.
I'm a big sap when it comes to Thorin's death, and the expressions and poses of the characters make me feel as if I'm reading this scene all over again. Thorin may be at peace but his face is still pained, remorseful of what he has to leave behind and the needless losses that occurred. The layout of the illustration adds to the weight of his death. You've placed what's left of the original group close together and at the forefront, keeping the viewer in the thick of the action and emotions, but by taking the time to flesh out what's behind them, you show how small they are in light of the immense adventure they've created. And the fact that Frodo and Thorin are darker than the rest is also a nice touch, seeing as how Thorin's last words were to the hobbit.
Or maybe I'm reading entirely too much into this, but I like it!

I'm an amateur so I'm not sure what I can say in regard to technique. The only thing that struck me was the lack of depth in certain parts thanks to a flat style of shading (ie, the pillow's design looks like a smooth, modern day print rather than cloth which has been embroidered). This may have been intentional on your part, though, so I'm not sure if it's even worth pointing out.
Overall, wonderful tribute to one of my favorite fictional moments!
The Artist thought this was FAIR
24 out of 24 deviants thought this was fair.