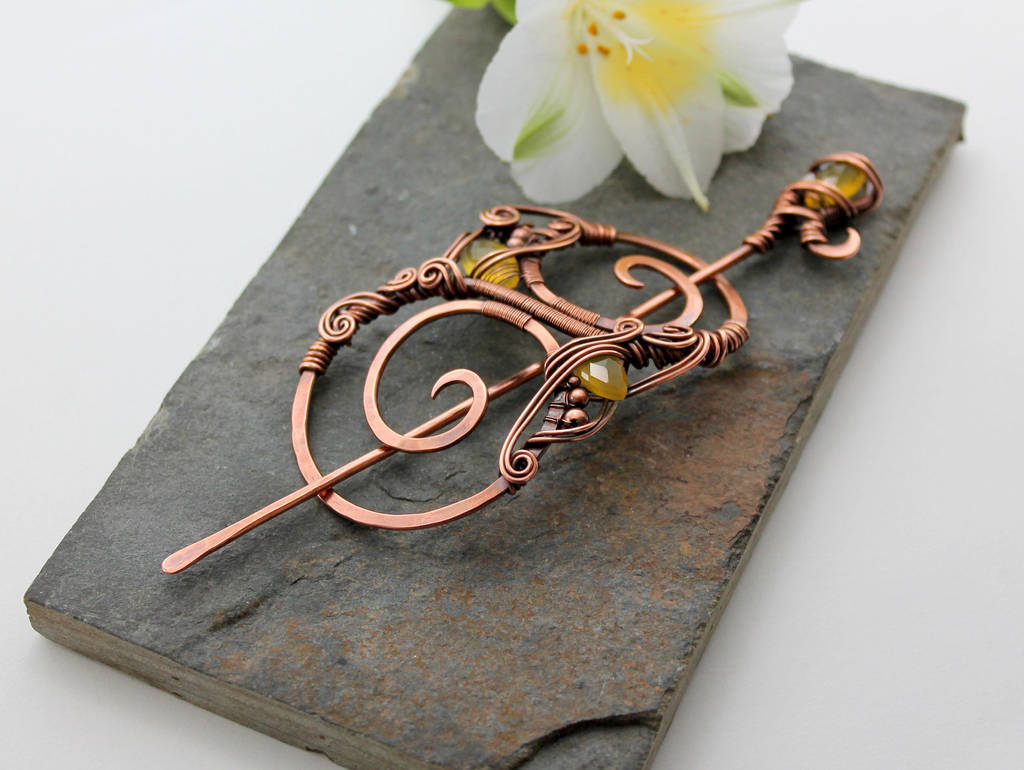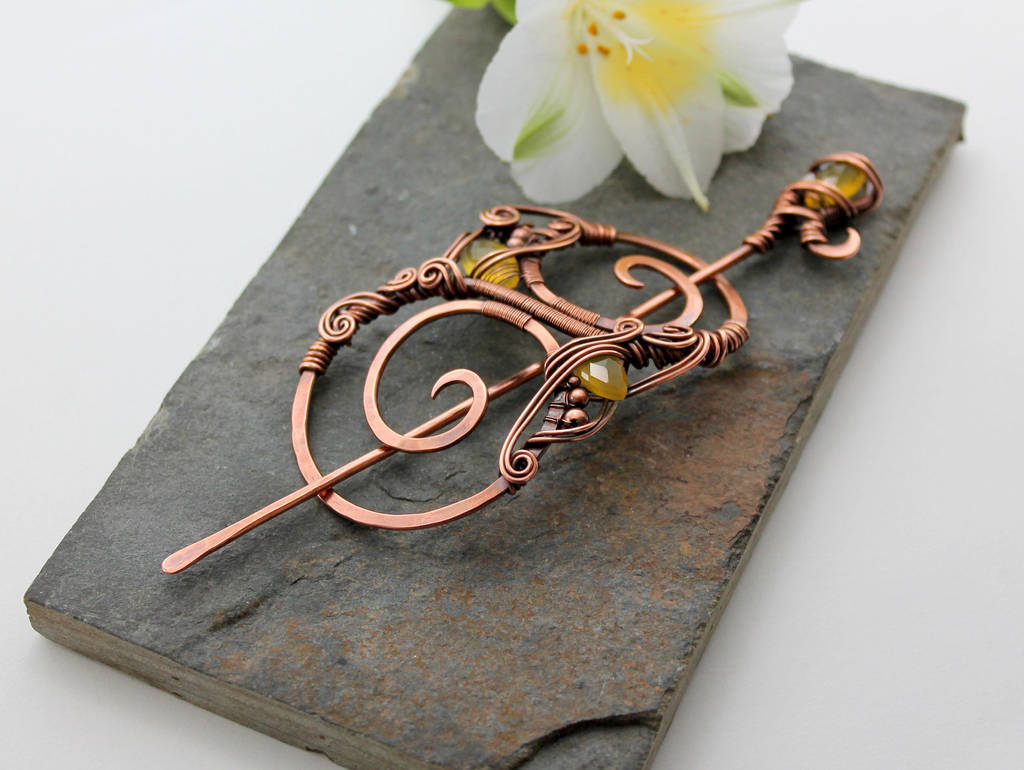 Watch
Hair Barrette In Copper With Faceted Yellow Chalcedony - Quintessence - Hair Clip Or Shawl Pin
www.abbyhook.co.uk/sold-items/…
Hair Barrette in copper with faceted yellow chalcedony - Quintessence - Hair clip or shawl pin
Spirals are a feminine shape, associated with birth and spirituality. They are also a sign of new beginnings. Circles and spirals are also used to symbolise the Fifth Element, which is often referred to as 'spirit', making Quintessence the perfect name for this barrette!
The structure has been made with a heavy gauge copper wire which I have hand shaped and then hammered, Once happy with the shape, I file and sand the wire. The centre of the frame has been woven together with thin copper wire, adding intricate detail but also securing the wire together. Next I secure the faceted marquise cut yellow chalcedony stones in position and accent them with copper beads of graduating sizes. The swirling, free flowing lines of copper wire are the final flourish to be added.
This design is adjustable, by passing the pin through different parts of the spirals increases or decreases the space between the barrette and the pin, allowing you to secure different amount of hair or fabric.
It measures 3 1/8" wide and 2" tall and has a deep curve which is 1/2". The pin is 5 1/2" long.