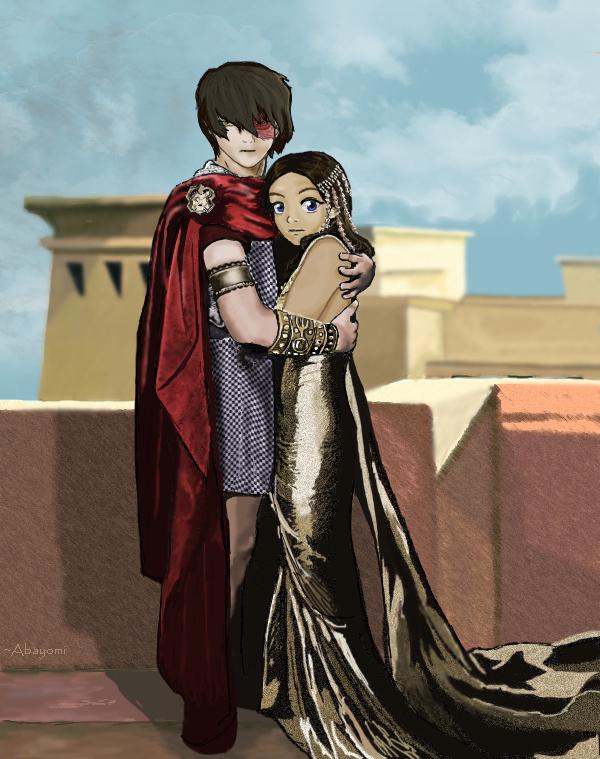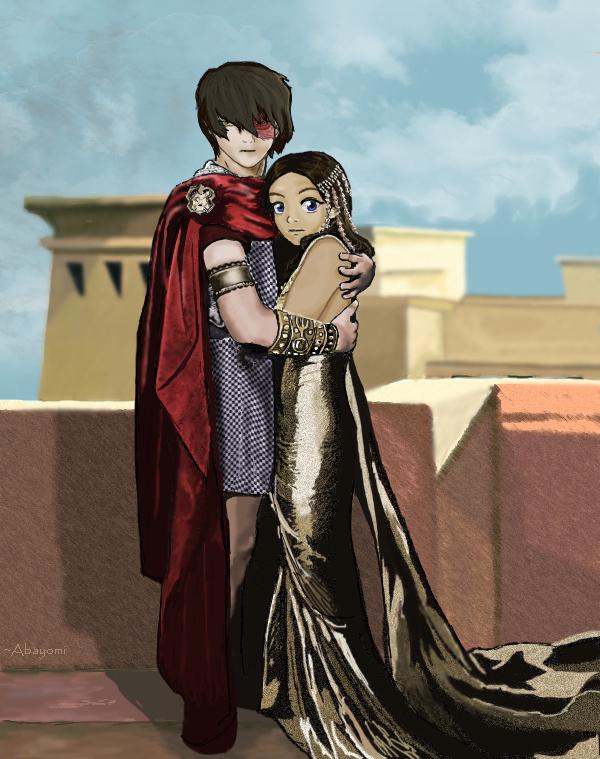 Watch
What's that you say? I just used the Alternate Universe prompt as an excuse to do another Egyptian Zutara piece? Why, that's preposterous! ~cough~
This was very fun to draw. Roman Zuko is such a tasty snack that I may draw him this way again.

I'm extremely pleased with how this piece turned out; for once, everything turned out like I wanted!
So, Zuko is Roman, the super power of the Western world. Rome has moved into Egypt and is attempting to make it part of their empire. Katara is an Egyptian princess who is trying to keep her country sovereign. Despite the fact that she's supposed to be his enemy, the Roman falls in love with the Princess. But as a weakened Egypt slowly begins to fall to Rome, a zealous general comes to the Egyptian capitol with intentions of capturing it, and the rebellious princess, to take back to Rome as a prize. Zuko and Katara flee together, but are eventually cornered. Zuko holds her protectively and promises that he won't let her be taken.
That was probably way too much back story, but oh well.