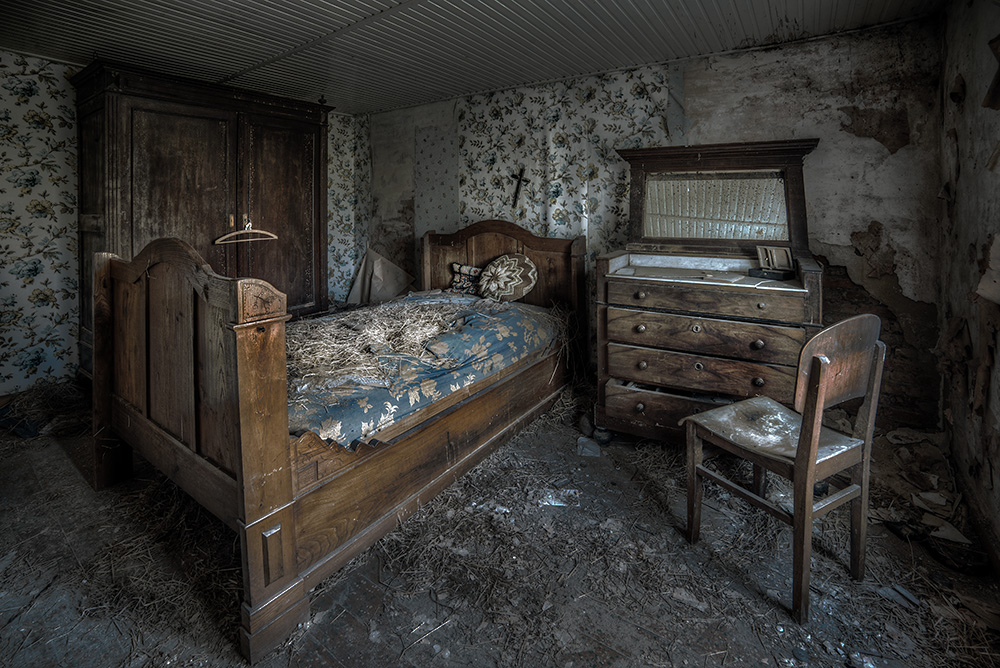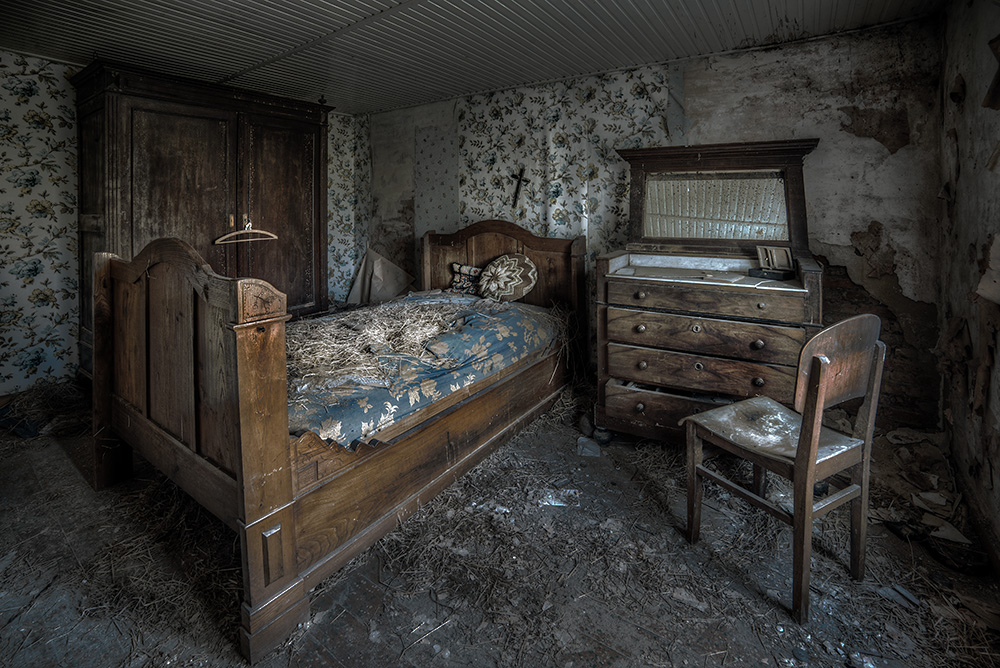 Watch
Find Me on Facebook
and buy my prints on DevianArt...

ABANDONED ZONE
There are details in this photo that capture you immediately when you first look at it. The crown behind the bed, the hanger, tracks on the chair, plant particles on the floor... Only the wall indeed would be a great work of art. I wonder, what kind of an animal slept on the bed, 'cause there are plant particles also on the bed. Place of the chair also makes me wonder why it is there.

That kind of photos concentrate you more on the ackground of it, but not the photographing process. That's why my critique seems unrelated.

Good work. Congratulations.
The Artist thought this was FAIR
5 out of 7 deviants thought this was fair.