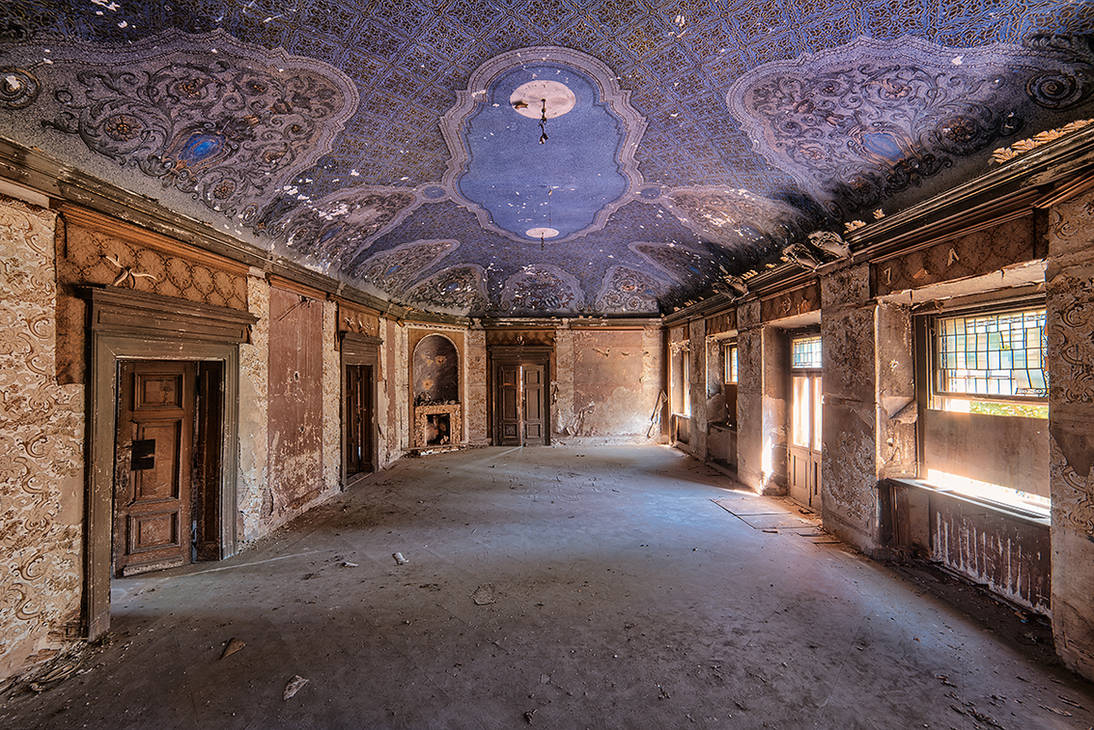 Watch
Follow me on Facebook
ABANDONED ZONE

www.skfotografia.pl
Once again the artist "AbandonedZone" has succeeded in taking us to one of the world's lost, secret, almost forgotten places. His most recent work entitled "Dancing to the Bitter End" appears to show one of those places. Looking at his photo I keep asking myself, what was this place, where is it, and what event was it that reduced it to it's current state? Is it truly dead, awaiting it's final destruction? Or is it only dormant, a sleep for the moment, and only awaiting the renovation that will once again return it to it's lost past glory. I like this photo, it works for me, and I can't help looking at it without pausing for a moment to wonder.
The Artist thought this was FAIR
6 out of 6 deviants thought this was fair.
The trademark desolation returns in Abandonedzone's latest stark and thought provoking piece.

The good use of warm, if only ever so slightly overexposed lighting, helping to highlight the central belt of the brown and peach pallete, seperating nicely the blues and purples of the domed roof, which casts its own cold hue onto the floor below.

The sense of abandonment is clear and very evocative, with the warm tones imparting the sense that this was perhaps once a place of happiness, laughter and love, though the colder blues and troubled purples tinging this with the visable aftermath of this age. This is all presented within this shot and offers the viewer an oppertunity to draw their own, unique, conclusions as to the nature of its sad and eventual demise.

There is a great use of texture within the shot, bring to the fore the real sense of decay, and the feeling that you can almost touch the history lost within this room.

Also the sense of exploration, gazing at the doors that are ever so slightly ajar, tempting investigation into discovering what lies beyond each of them.

If I may critique a little, though not too negitively i hope, I feel slightly, that it lacks perhaps, a focal object, a chair or some other object, as although the walls and ceiling both have their defining features, the floor is slightly empty. Perhaps something on the right hand side between the 2nd and 3rd window to balance the shot, as the doors are weighted towards the left.

But this is a very evocative piece, capturing the imagination of the viewer and posing a unique question to each and every one, allowing for a very personal voyage indeed
The Artist thought this was FAIR
3 out of 3 deviants thought this was fair.