How long have you been on DeviantArt?
Twelve years, apparently.

What does your username mean?
Nothing. It's just a bunch of random letters I typed and pared down to something plausible.

Describe yourself in three words.
Introspective, empathetic, and musician.

Are you left or right handed?
Right handed.

What was your first deviation?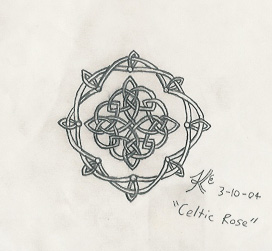 What is your favourite type of art to create?
Scenic vistas and Celtic knotwork.

If you could instantly master a different art style, what would it be?
Oil painting.

What was your first favourite?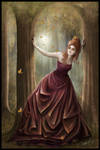 What type of art do you tend to favourite the most?
I'm very picky about favorites and most tend to fall under Nature and Cityscapes and Feminine Form.

Who is your all-time favourite deviant artist?
It depends, really. Lately, I've been adding a lot of favorites from Aenea-Jones.

If you could meet anyone on DeviantArt in person, who would it be?
Aenea-Jones, breath-art, or tracyjb

How has a fellow deviant impacted your life?
No one specifically has impacted me that I can remember, but everyone puts out such fantastic art which is a great source of inspiration altogether.

What are your preferred tools to create art?
Photoshop CS2

What is the most inspirational place for you to create art?
Home, mostly.



What is your favourite DeviantArt memory?
Just logging in each day and finding something awesome.



#DeviantArtistQuestionnaire