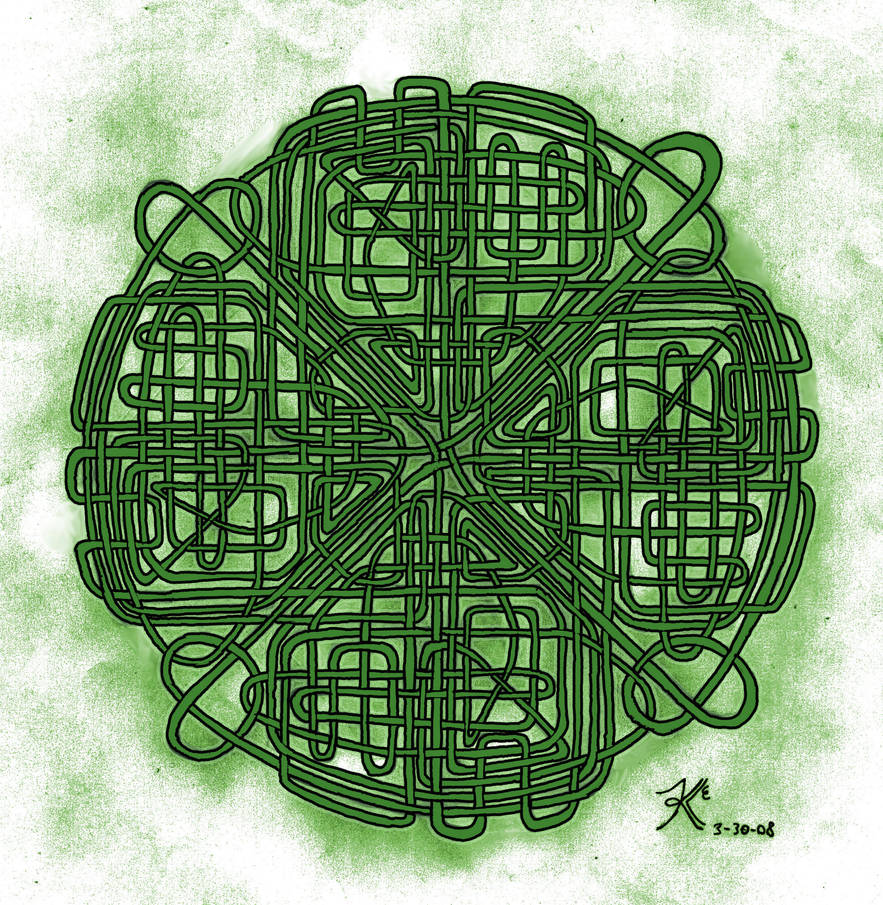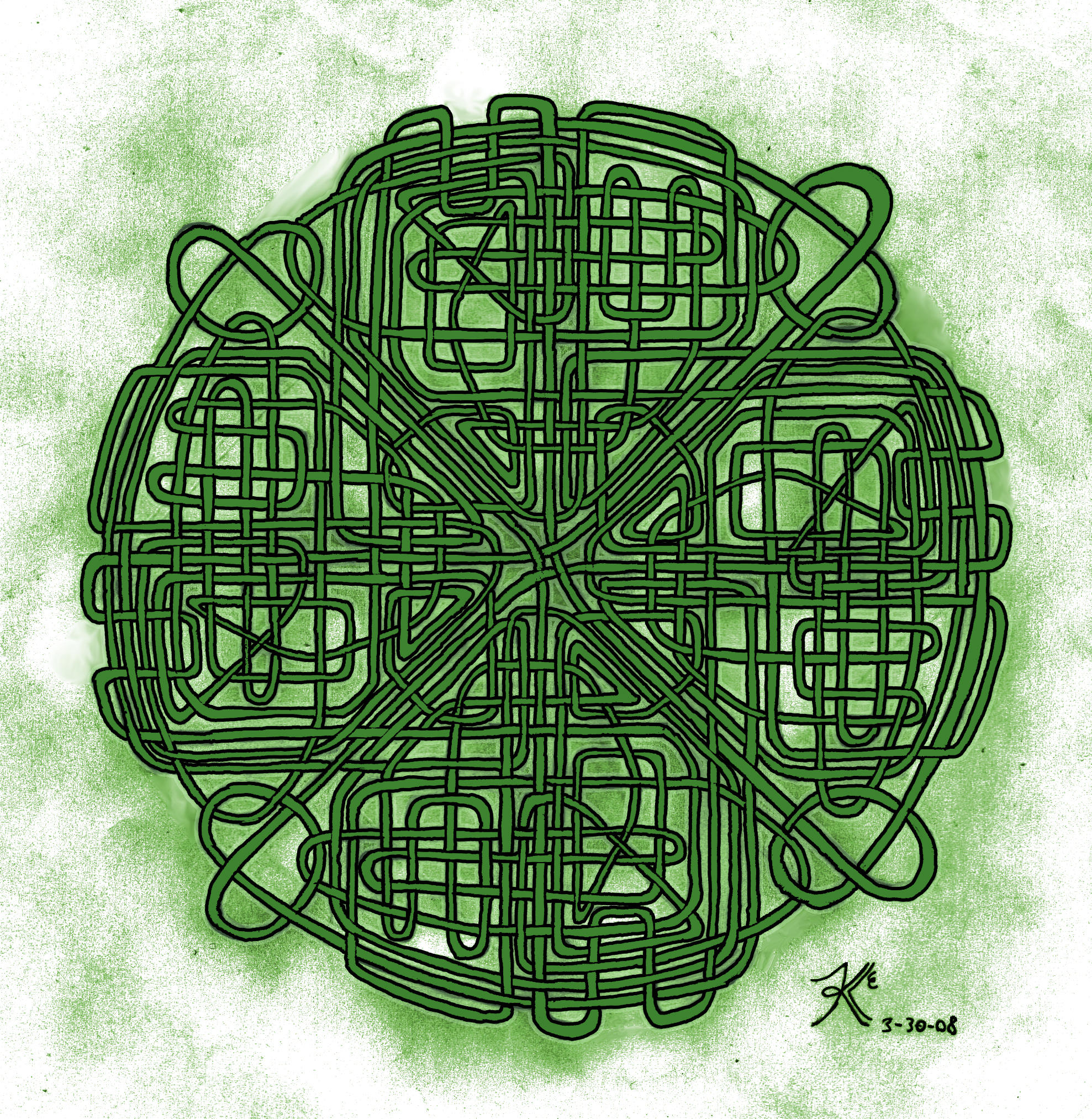 This Celtic Knot was drawn over five non-consecutive days. It began as an ambitious project to keep me occupied during the slower hours at work. The entire process, minus the photoshop finishes, was completed on-site at my job. By far, my most complex knot ever.
I scanned in the picture after each night. I compiled them into a Quicktime movie, showing the stages of development. That movie is available here:
BigKnot Stages

Reply

This is so awesome. It must have been very hard to not loose track in all those lines.
Reply

Thanks!

Yeah. It was pretty tough. I did this one in panels, which helped, but it was still a big undertaking for me.
Reply

I never thought to make any type of video of my knotwork in progress, even though I am doing that with my cross stitch at present, I loved it

Reply

Thanks! Normally, I'm not able to do so since I usually finish a project in a matter of hours, rather than days. This was just big enough that it took me four days and I thought scanning it in each day would make for an interesting progression. I would love to see how some of these other knotwork artists do theirs, as most of them are incredible.

Reply

It takes me a few days, others a few days but only if they are doing it with pencil, pen and then whatever way they choose to color.

and

are perfect examples of doing it the "old fashioned way". If if were possible to have all of the original members of the knotters involved in the group as it is now you would certainly see some fabulous art!
Reply