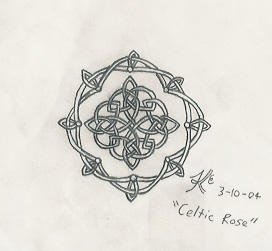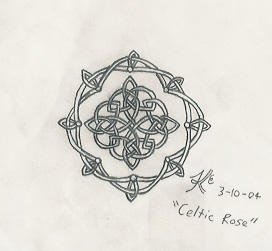 Drawn as one of a series of four. It is a combination of celtic knotwork and some design ideas I had developed.

no comments? that is not right. this is a pretty little thing. your good, I cant do knot work like that. draw some more?
Reply

I love drawing knots, but they require a lot of time because of all the detail and keeping things lined up and matching the right way. I'll definitely do more, though. Thanks!
Reply