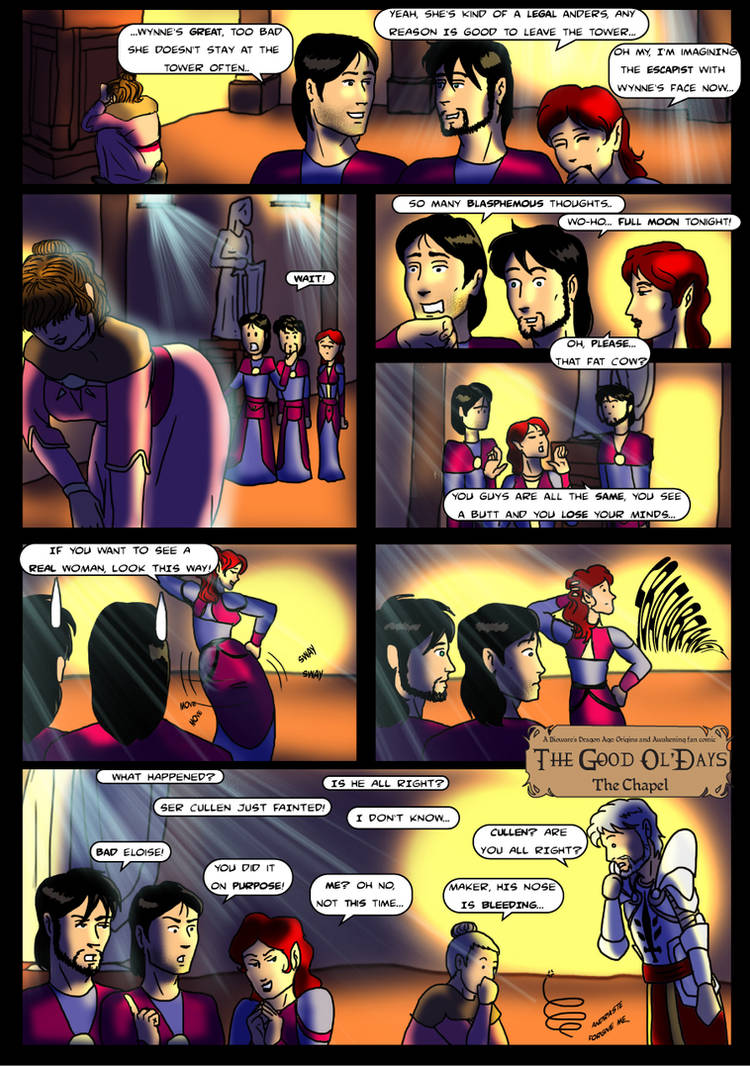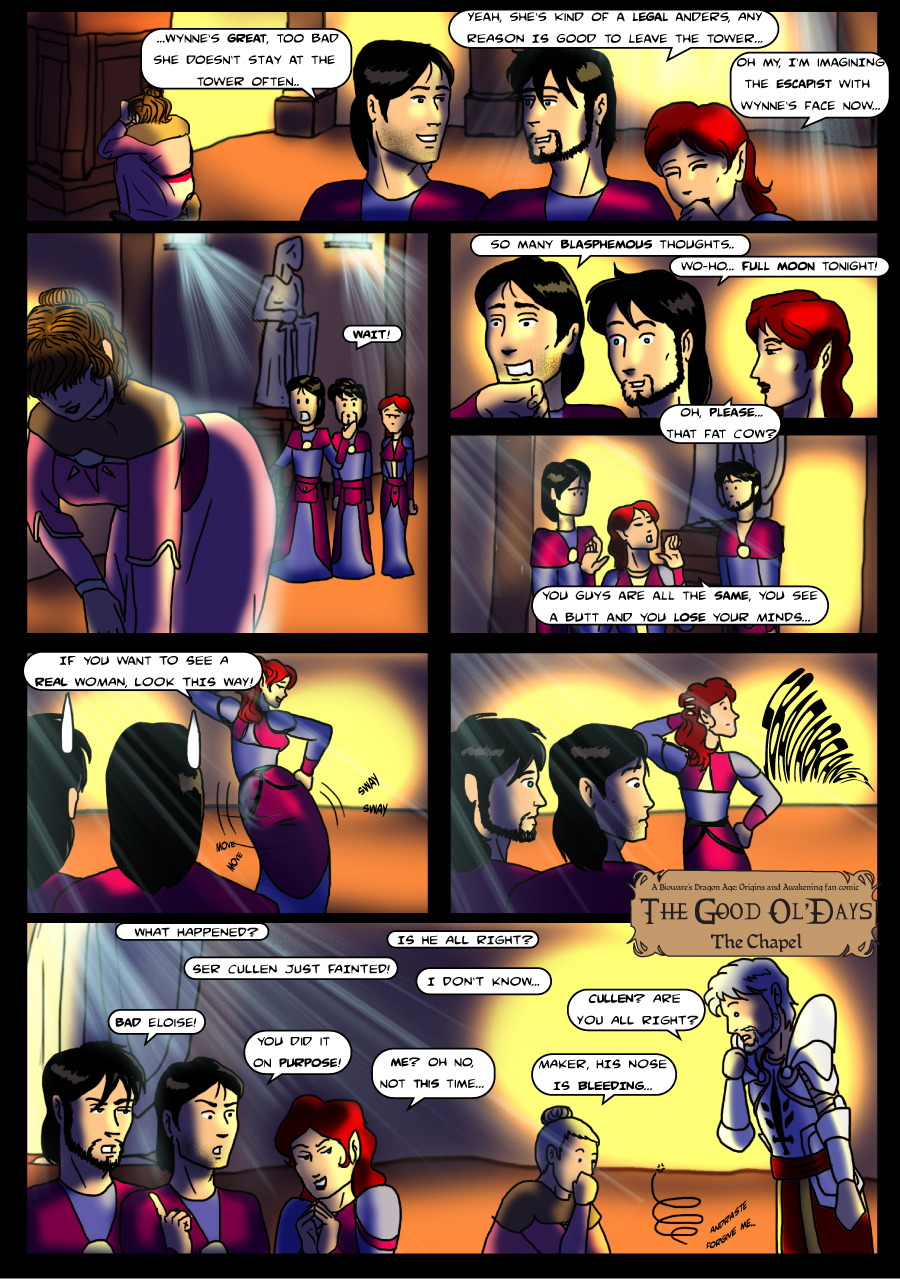 Watch
First short comic for the "The Good Ol'Days series. Set in the "In Peace Vigilance" storyline, I wanted do draw all the scenes I imagined or had cut out of the final scripts about the past of Ewan and his friends. Starting from the Tower and his past with his best friends back then: Jowan and Eloise.
Also, this is my first attempt at drawing Knight Commander Greagoir. He's fun to draw, for me, as he looks like an older version of Ewan... and NO, he's not his father (Ewan≠Isthalla

), Ewan just thought his style was cool for a templar...

Other "The Good Ol'Days" comics:
The Shore
(feat
SoniaCarreras
)
Promotions
(written by
Rowlina
)
The Warden
(feat
TheOneKnight
)
The Arcane Warrior
The Queen:
(feat.
emedeme
)
The Crow
The Spirit:
(feat.
Galagraphia
)
Heroes:
(feat.
Lilithblack
)