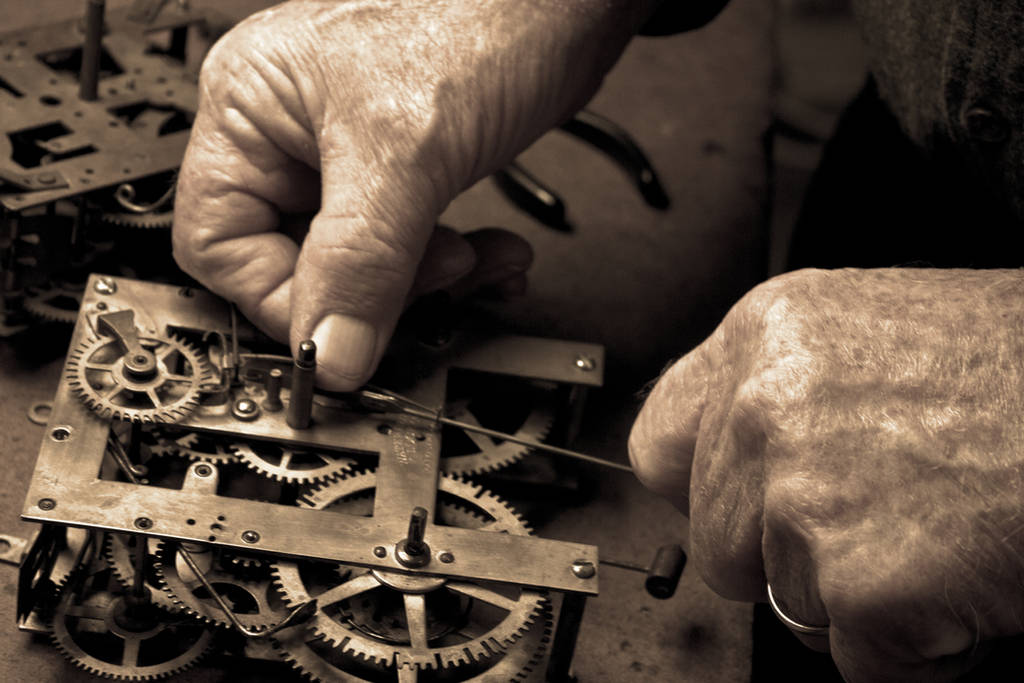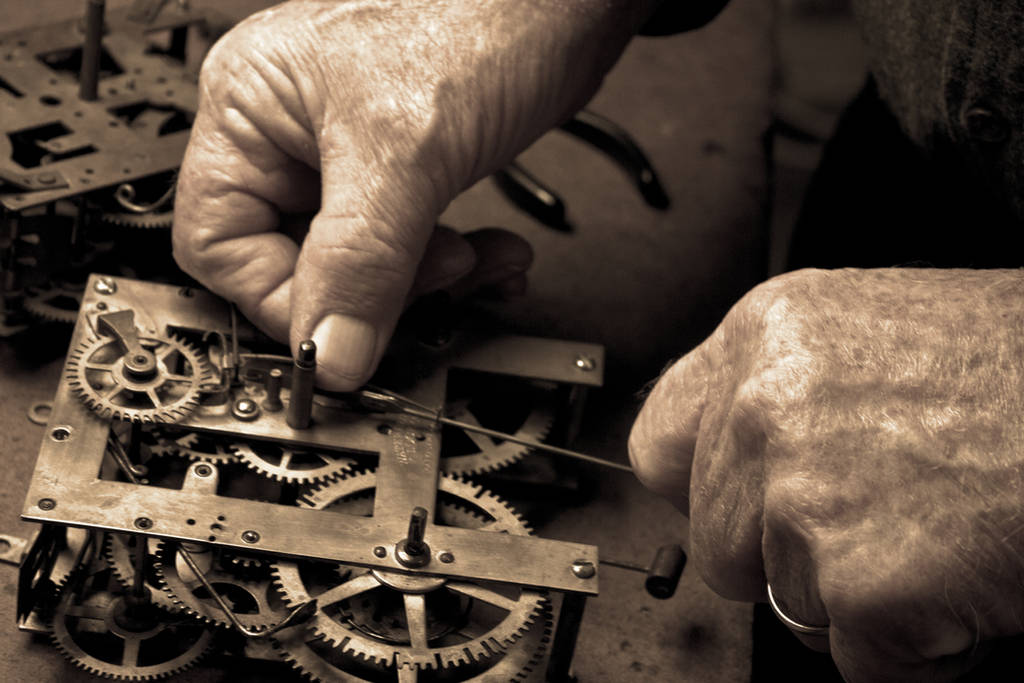 Watch
In a pair of wrinkled, liver-spotted hands sat the smooth, golden workings of intricate machinery. The device was impressive all the more for the fact that these same wrinkled hands were the ones that had assembled it. A clock is at its most beautiful when its guts are hanging out, a rare phenomenon in human creation. With a face hiding its inner workings, it is only a clock, and it's function is taken for granted. But when you can see its bones and muscles, its precisely overlapping web of delicate cogs, and the care and craftsmanship that must have went into getting them exactly where they need to be in order to function, it is a human marvel. It is no wonder why clockwork is the standard by which the efficiency of other human operations is judged.
"I wish I had never built that thing." said Walt scornfully. Man-boy said nothing, he was too busy staring in awe at the thing Walt wished he had never built. Any other man would literally have killed for such a device as this, and, come to think of it, why hadn't anyone taken a stab at Walt for it yet? At any rate, why hadn't Walt made billions off of the thing?
"I don't like the idea of it all," Walt reiterated, but he knew he was without an audience. He continued regardless, "There are things man shouldn't mess with. Why I thought I should, I'll never know."
"Are you going to let me use it or not, Walt?"
"Y-yes." He said, with a tangible amount of reluctance in his voice, though with an equal amount of reassurance.
"So... How does it work?"
Walt looked at him, as if to say, "You know." And he did know, so he didn't ask again.
After a few seconds, "Why me?"
"Don't make me change my mind," said Walt grumpily, "I've wanted rid of that stupid thing for years. It's too much of a burden, to be frank with you, having that kind of power. I don't have the heart to destroy it though, and I don't trust it in someone else's hands."
"And you trust me?"
Walt thought about the question. "Yes. I do."
He smiled.
"I'm not happy about it, though." He immediately said in defense. "That thing should be buried deep in the ground where no one can get to it. But I know you. I know you a lot better than you think, maybe better than you do. I can't say whether or not your motivations are noble, but I can see that they are at least honest. I don't know why I haven't done it myself, really. Too afraid, I suppose. Of course, for all I know, maybe I have. For all I know, I could be the result of a you in some alternate future that I'll never meet. Gah, it messes with your mind, this nonsense. I swear-"
And he didn't swear anything. His sentence dissolved into tcks, and one long, final silence ensued between the two.