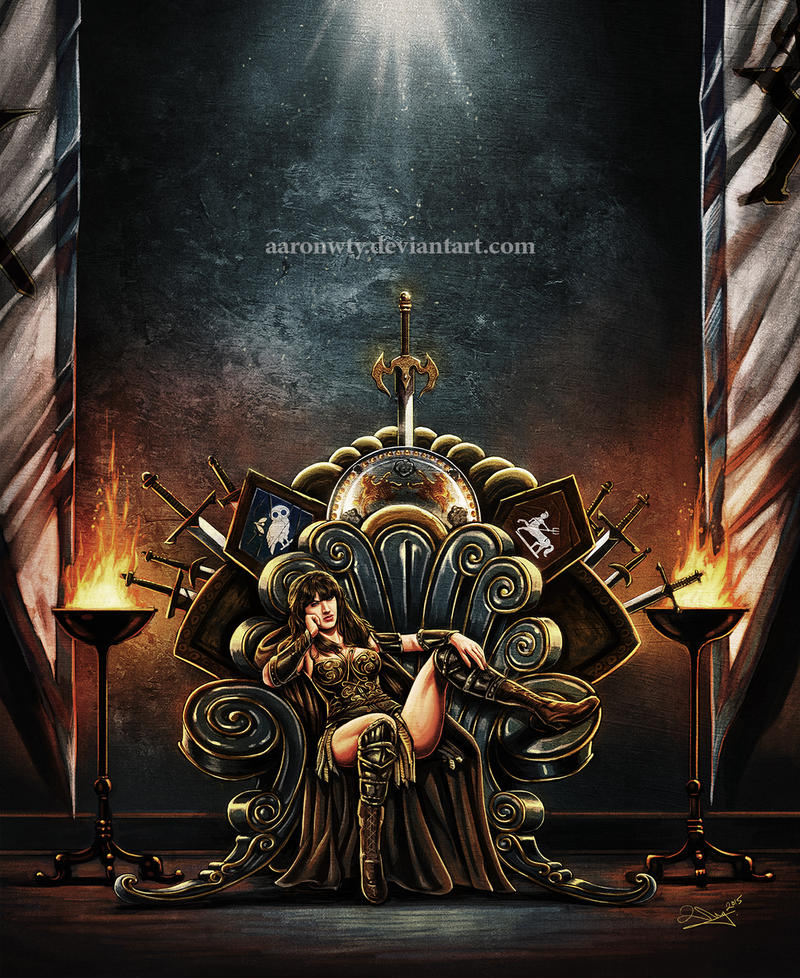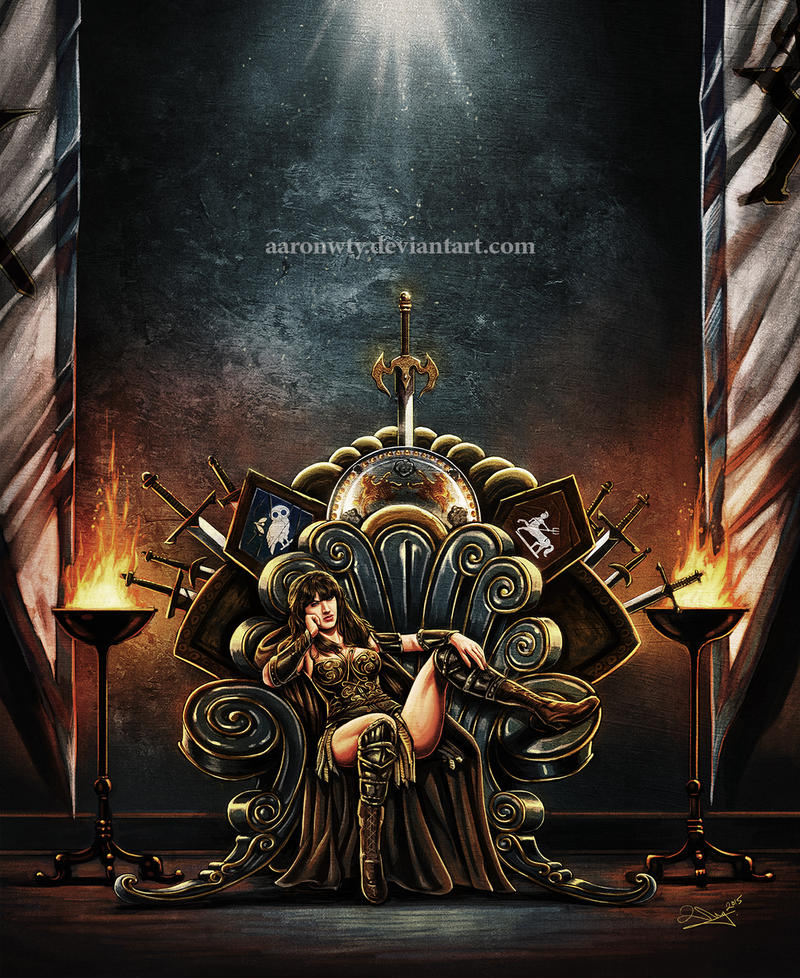 Watch
The 2nd piece of commission work done for Xena the Conqueror, written by talent writer, Schawnyboi. Painted in Photoshop.

The 3rd piece is coming soon. Stay tuned!

All Hail .. the Warrior Queen
Reply

She looks extremely hot in that pose on the throne!
Reply

Bad-ass! If you look up bad-ass in the dictionary, one hould find a picture of Xena there! >: D
Reply

Reply

Love it! Any chance you'll have it available as a 12x18 art print?
Reply
Hi, thanks a lot

Let me try to upload a high quality image and sort that out.
Reply

Reply