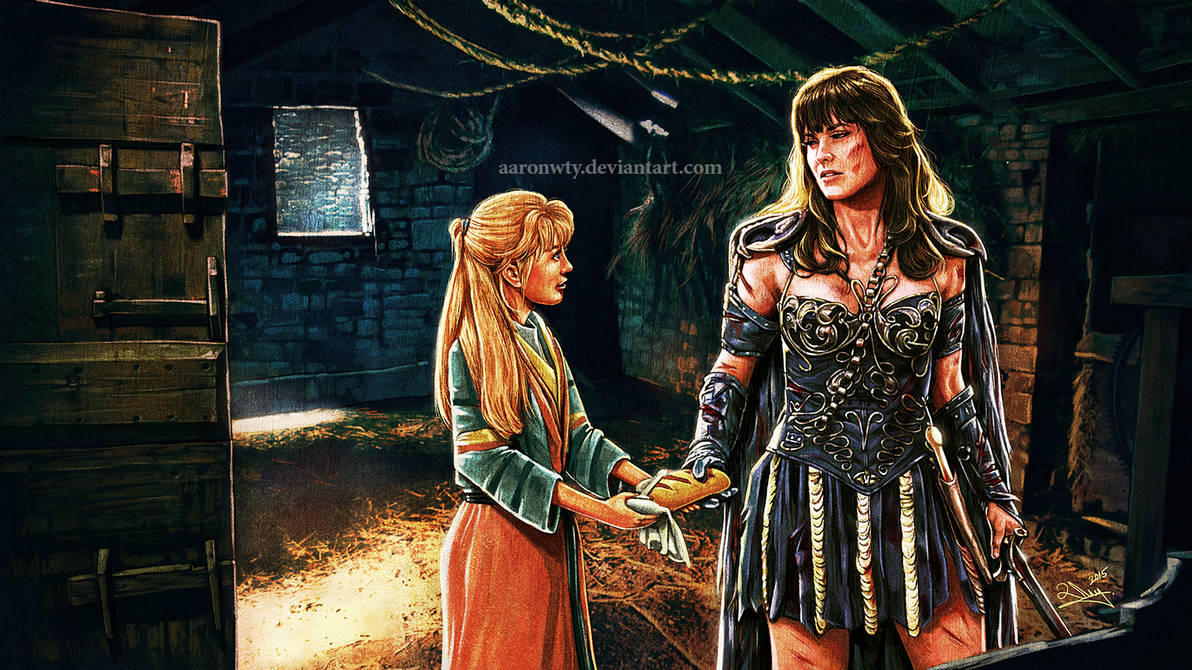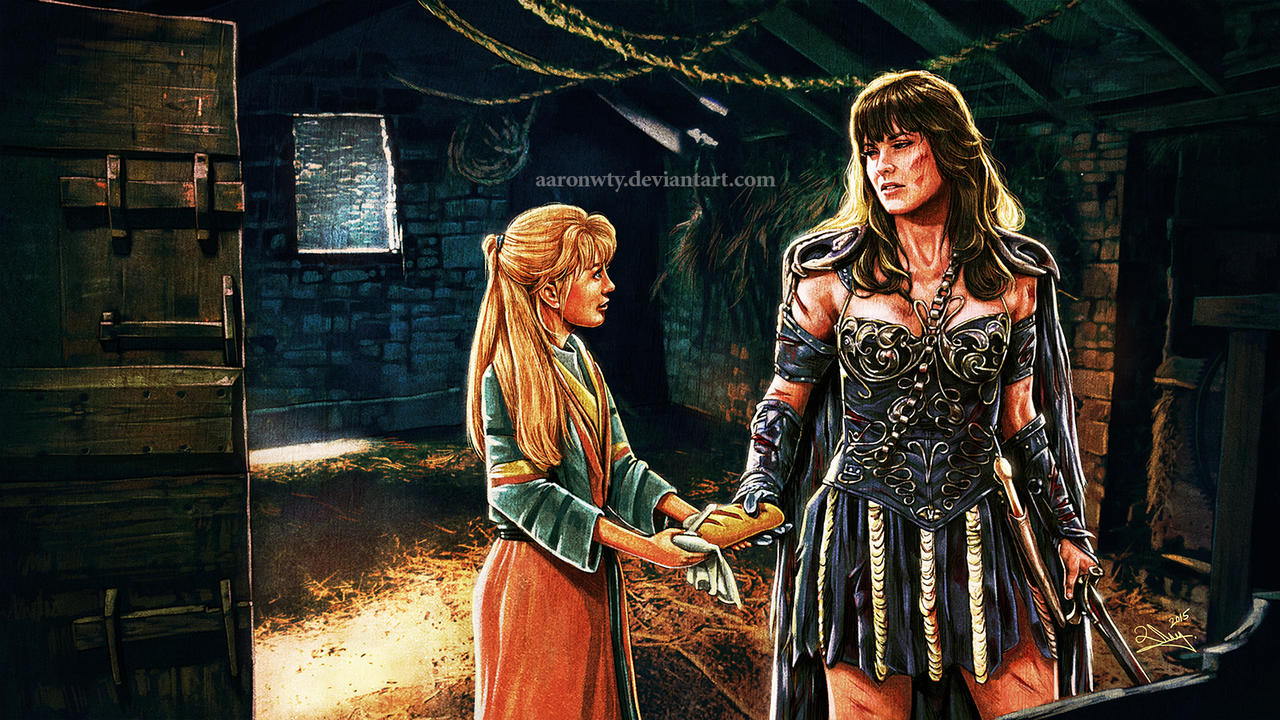 Watch
3rd piece of the series for Xena. Commission work for talented writer, Schawnyboi.

This is a scene where Xena and Gabrielle first met in a barn in a winter. Xena has just been through a rough fight with her armor torn and cuts on her body. Gabrielle is kind and offers Xena a piece bun.

Painted in Photoshop.
Reply

Reply

This image I like very much. In Xena I would fall in love immediately.
Very touching: The tough warrior is quite soft at the girl Gabrielle.
Reply

Love Xenas hair do in here! Very wavy and in layers, very refreshing/different from her black straight hair (love that most as Xena but this looks very nice too

) Gabrielle looks so cute in here :3
Reply
Thanks a lot

Xena's supposed to look like she was in a mess here after a rough fight

Reply

You're welcome^^ She does look like that now you mention it.. Her hair messy, she looks a bit tired and those cuts on her body

Reply

Reply

Reply

Reply