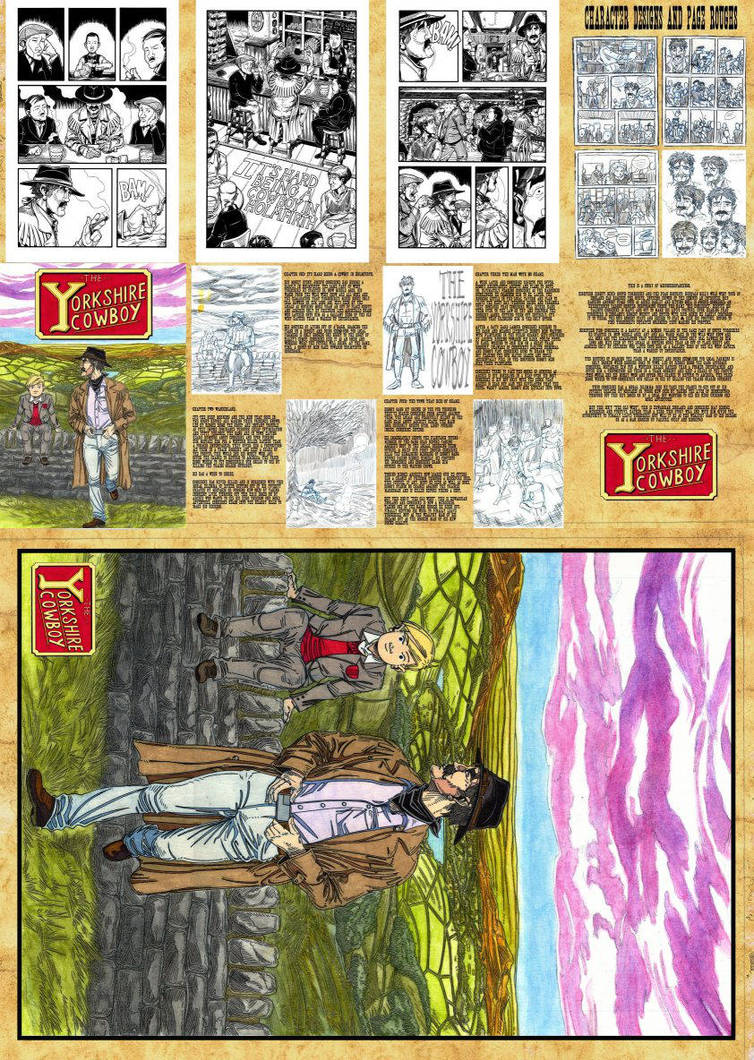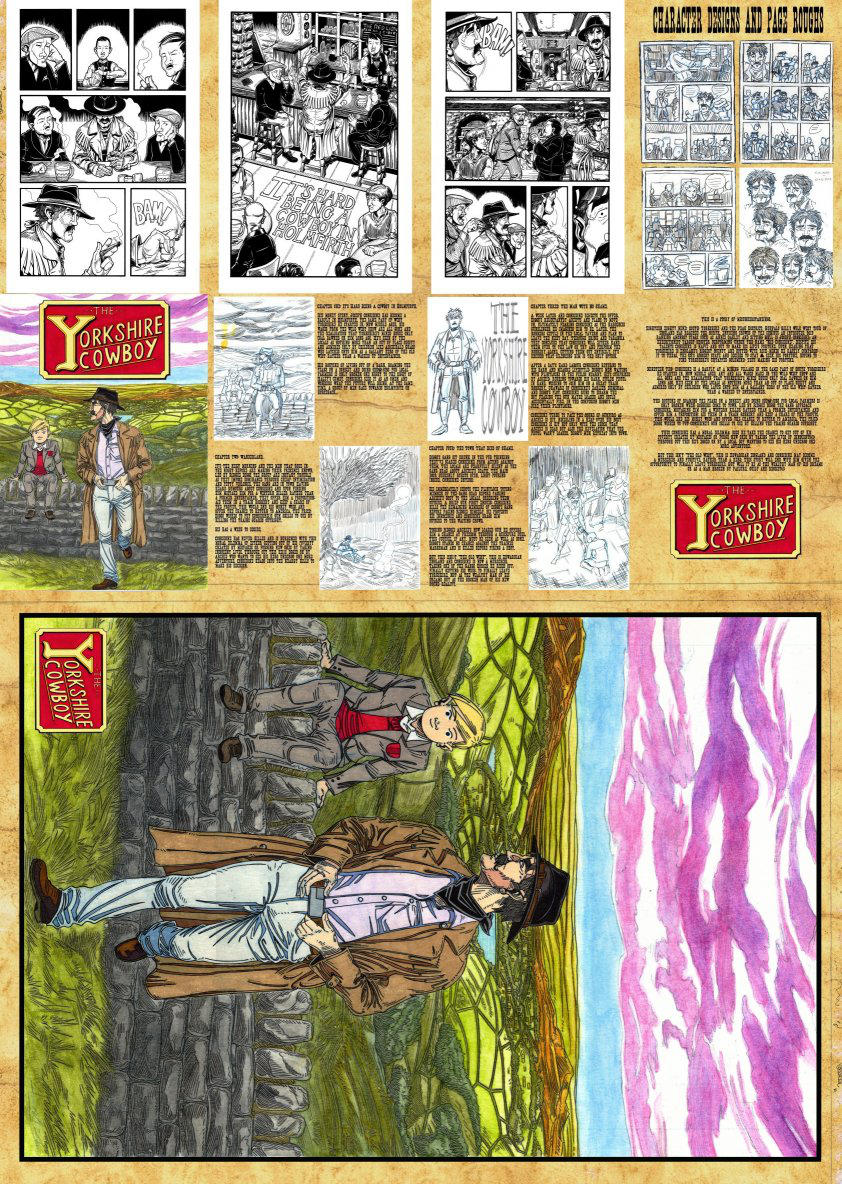 Watch
Dummy for an double sided A2 poster comic I'll be selling at conventions to promote The Yorkshire Cowboy. It folds down into an A5 comic with page samples, chapter breakdowns and design roughs. Side 1's the comics side, side 2 at the bottom is the giant poster side.

I completely robbed the folding out idea from the listings guides that the Quad, my local indie cinema, puts out.

I'll be selling these at £2 a pop and break even on everyone of them.