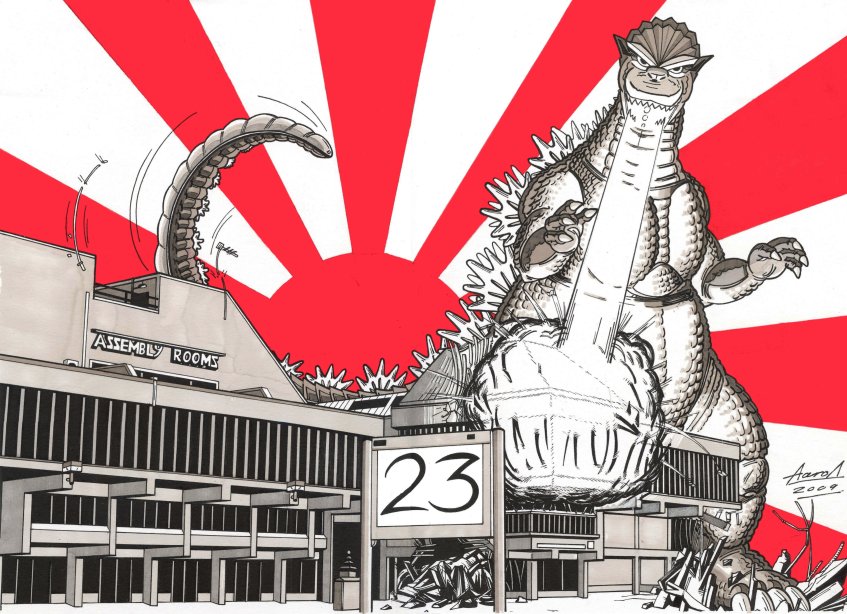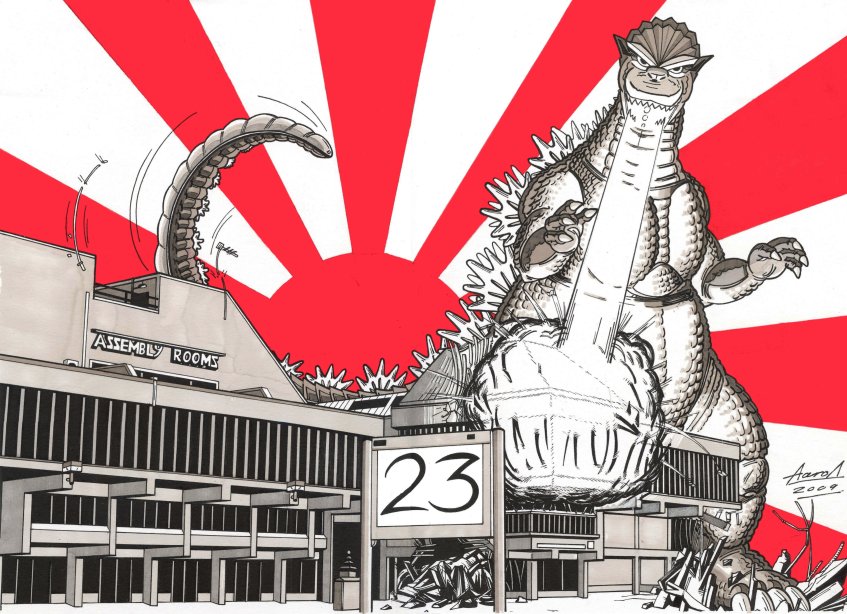 Watch
So Wil, manager of Tokyo Otaku, offers me the chance to design the poster for this years J-Culture Con(
[link]
) which is the follow up festival to last years Chibi Con. Taking him up on the offer in exchange for a bit of cash (which mostly went on new pens and printers bills) and a free table ended up with this:
Godzilla smashing up the venue and Derby landmark - the Assembly Rooms. The aim is to pull in Japanese film fans with 'Zilla and strike interest in the residents of Derbyshire by using a recognisable building.
This basically involved lots of photo referencing and learning how to draw the anatomy of Godzilla (who apparentally comes in 3 broad variants with sub categorisations within each of them). Not only that but Godzilla is supposedly based on 3 different reptiles taped together according to wikipedia.
Done on A3 with pigment inks, promarkers and the wonders of Art Rage 2.