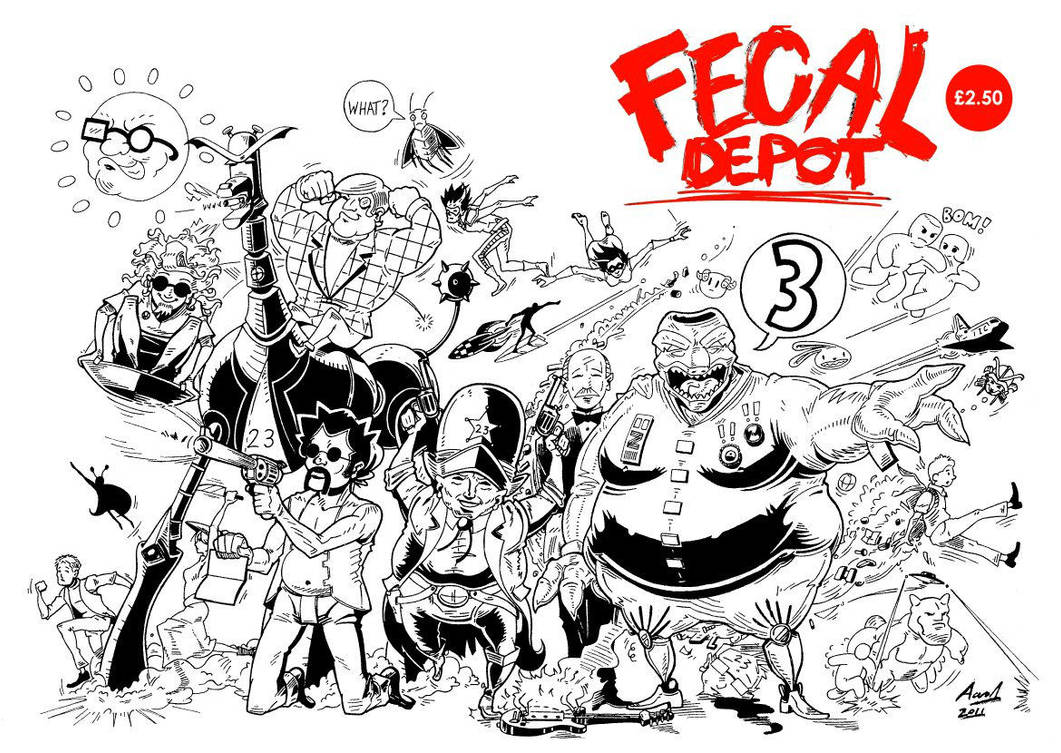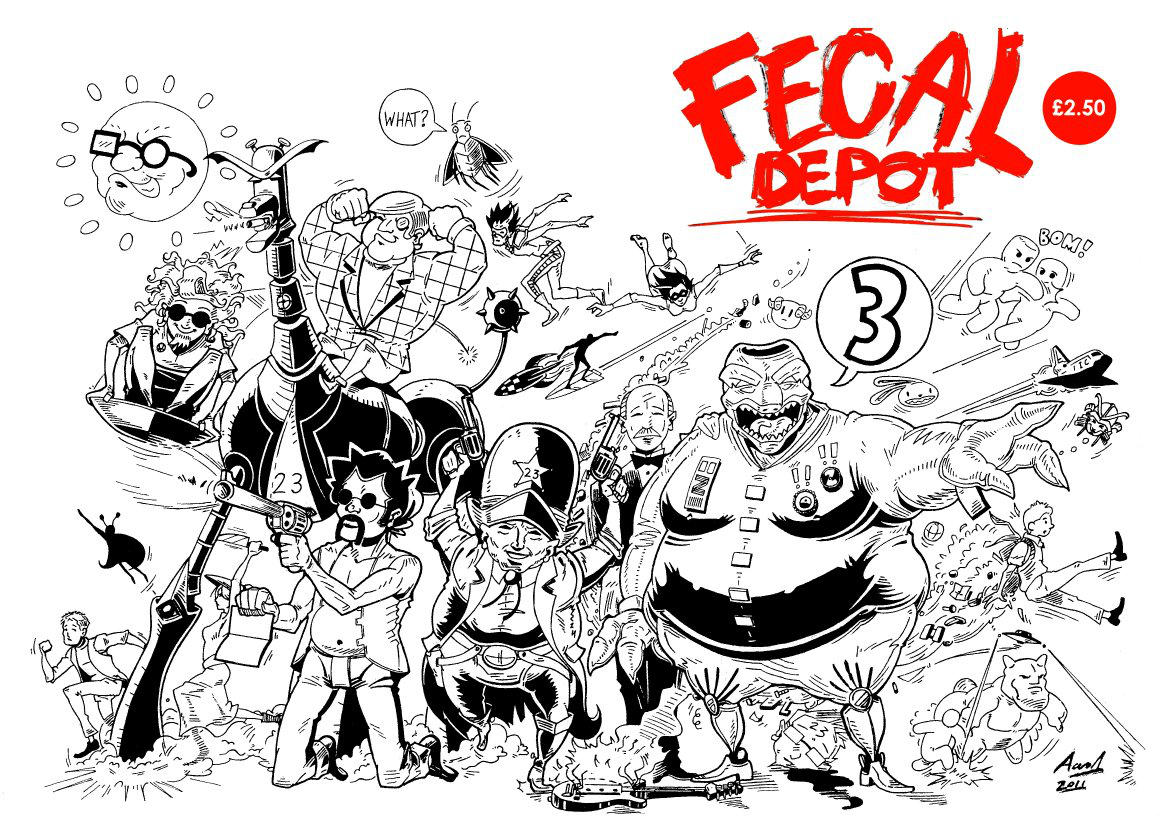 Watch
The cover for Fecal Depot 3 which finally goes to print this year. It was originally meant to be a full colour piece drawn at A3 but ended up being at just over A4 and b/w. Not drawing "1 up" meant the mistakes and poor inking are harder to disguise and this was purely done due to time constraints.
I really wanted to do a wrap around cover and when the printer I use said it was feasable I went to work. The main aim was a return to the explosion of characters composition that I used for the Fecal Depot 1 cover.
Where possible I tried to cram every character that's ever featured in Fecal Depot (including this issue). In some cases that includes other people's creation's such as Susan Cook's Mecha Giraffe's
[link]
, George Beedham's Cheezar and Wrath
[link]
and Richy K Chandler's Zardok's
[link]
The list of characters is too long to type up right now (and some never had names to begin with) but if pushed I'll compile it.
Anyway, pre-orders for issue 3 are now (finally) being taken.