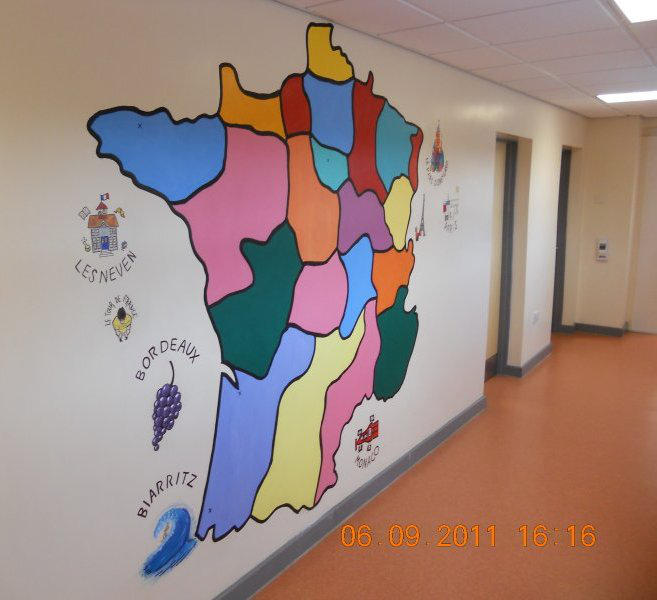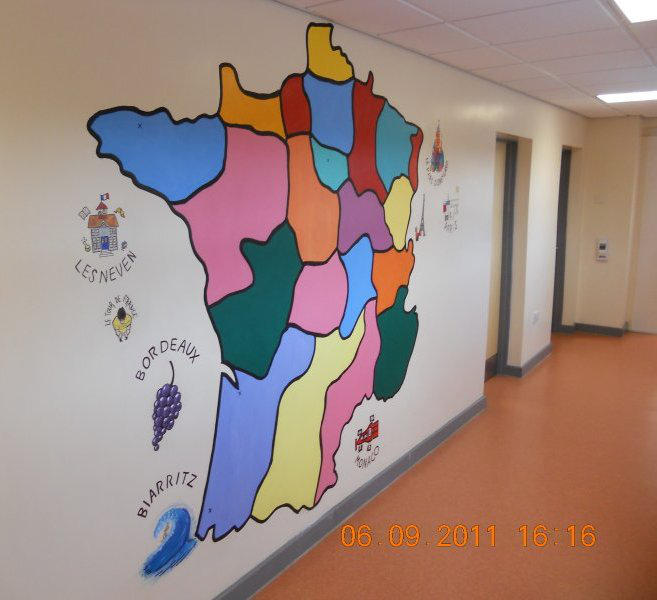 Watch
Part of a three day workshop I ran for 12-14 year olds at my old school back in July (but I did'nt get around to taking photo's until September).

The brief was painting on walls and tying it into languages and art movements of their respective countries. Day two was meant to be ligne claire style French comics but that got nixed by the staff due to time constraints.

Instead the group helped me make a ligne claire map with symbols for all the key landmarks.

There was a day 3 on Spain but that was individual work and locked up when I returned to take photo's.