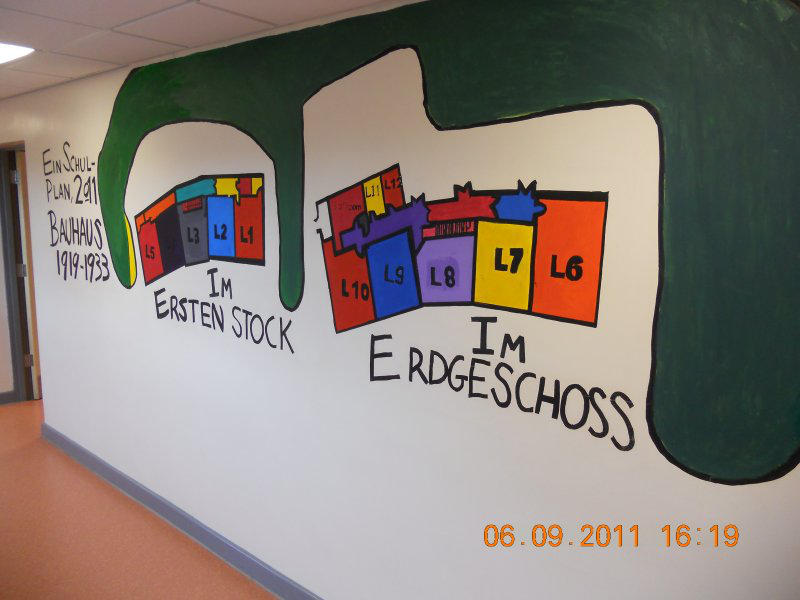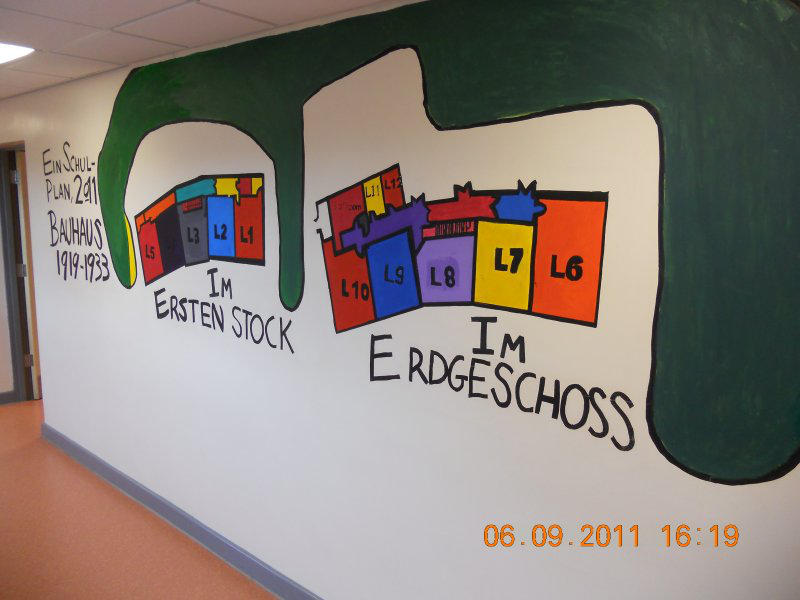 Watch
Part of a three day workshop I ran at my old school. The brief was to teach kids how to paint on walls in groups and to have a theme linked by Languages and art movements.

This was day 1's project. A map of the Languages block in the style of the Bauhaus. The logic being the Bauhaus thought all art should be practical and a map is just that.

About a dozen 12-14 year olds worked with me on this. I can't remember any of their names!