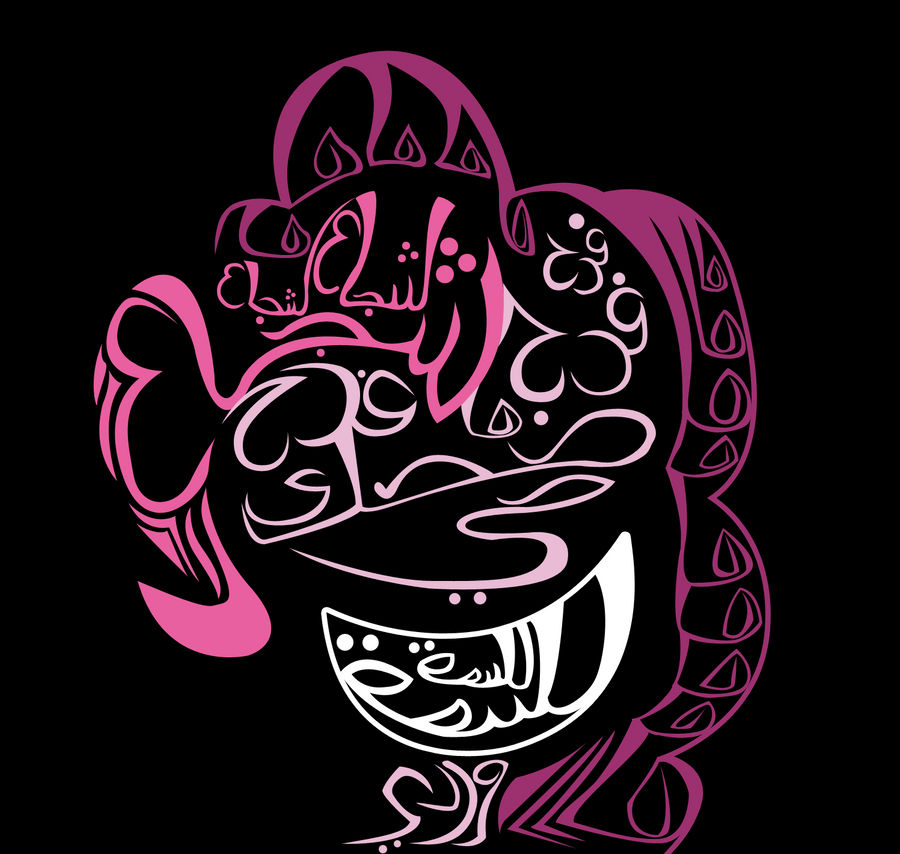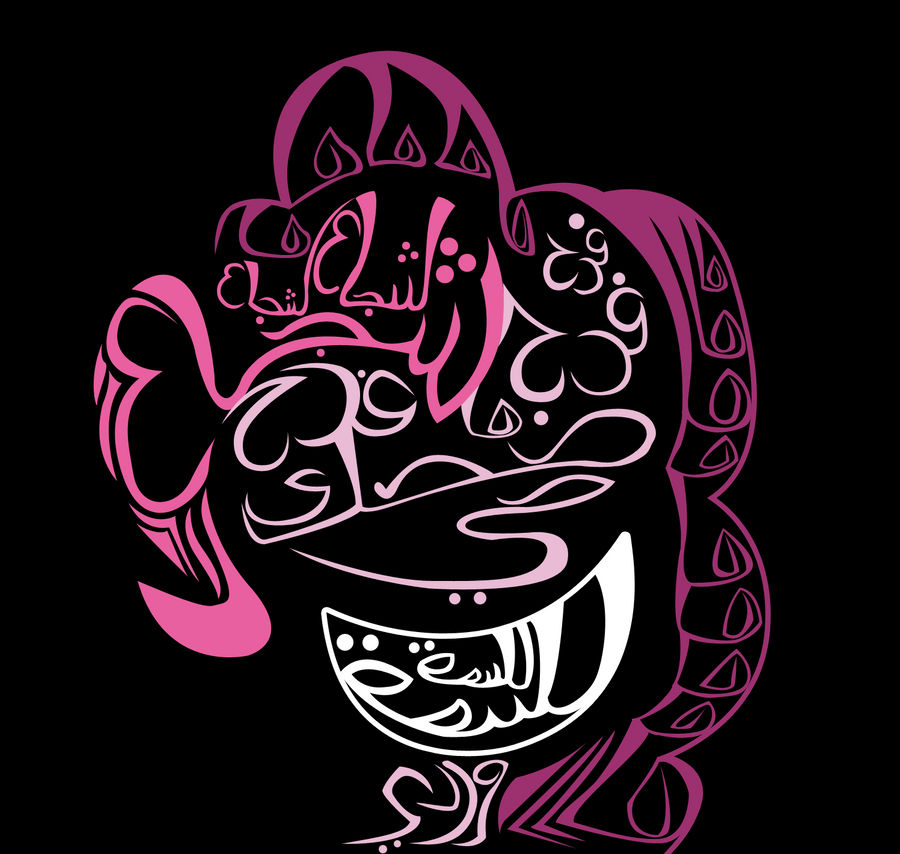 A redo of an earlier version:
[link]
Anyways, Pinkie Pie done up in Arabic caligraphy. Translation, or intended translation, is as follows:
Mane (front, light pink):
Shuja - Brave
Face (from top down):
Farahh - Joy
Da'hak - Laugh
Ha'ya - Live (this is possibly the funnest thing I could have written)
Mouth:
Basma - Smile
Neck:
Wr'adya - Pink
Mane (back part, dark):
Ha ha ha ha ha ha!
At least, that's as I intended. As the usual, some letters will be distorted and there's a bit of filler (mostly added lines) to help bring out the shape.

Wow. This is extremely clever. I love it!
Reply

Reply

shit just got real

awesome work
Reply

Again, an excellent work. Basma needs a dot underneath the first letter but I think you left it out for aesthetic purposes

Reply

you sir or madame deserve a favorite nice job!
Reply

Reply

Now this really is different. Truly an original and very clever piece of art. My hat's off to you, sir!
Reply

Very creative, good work :3
Reply

Reply