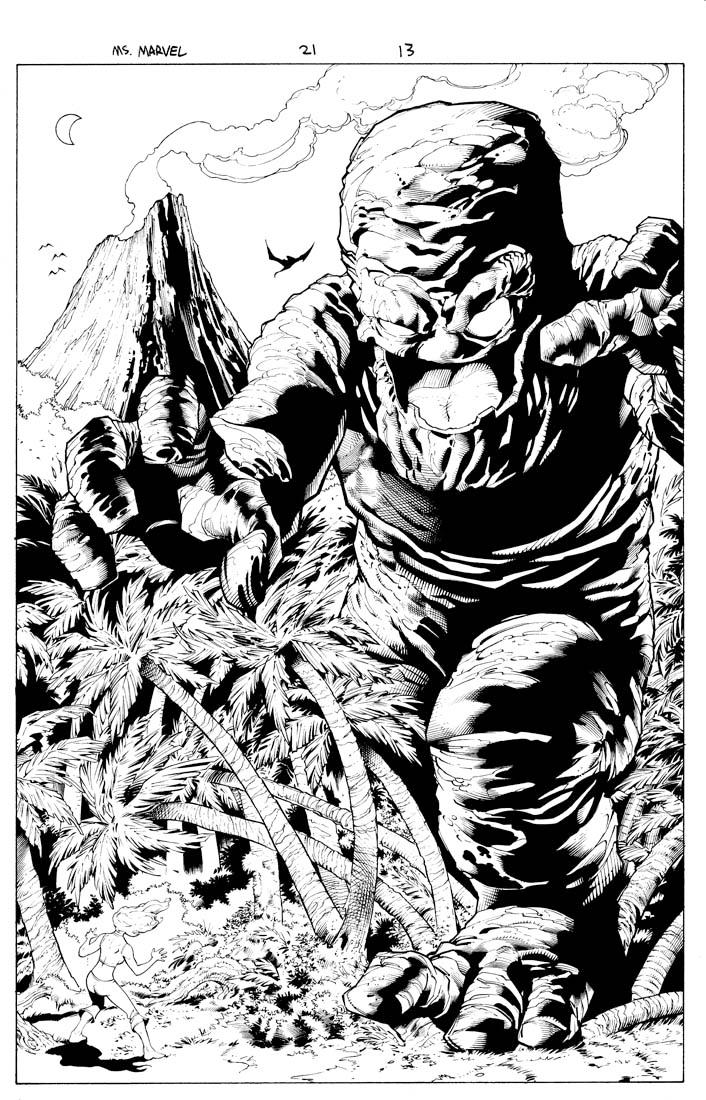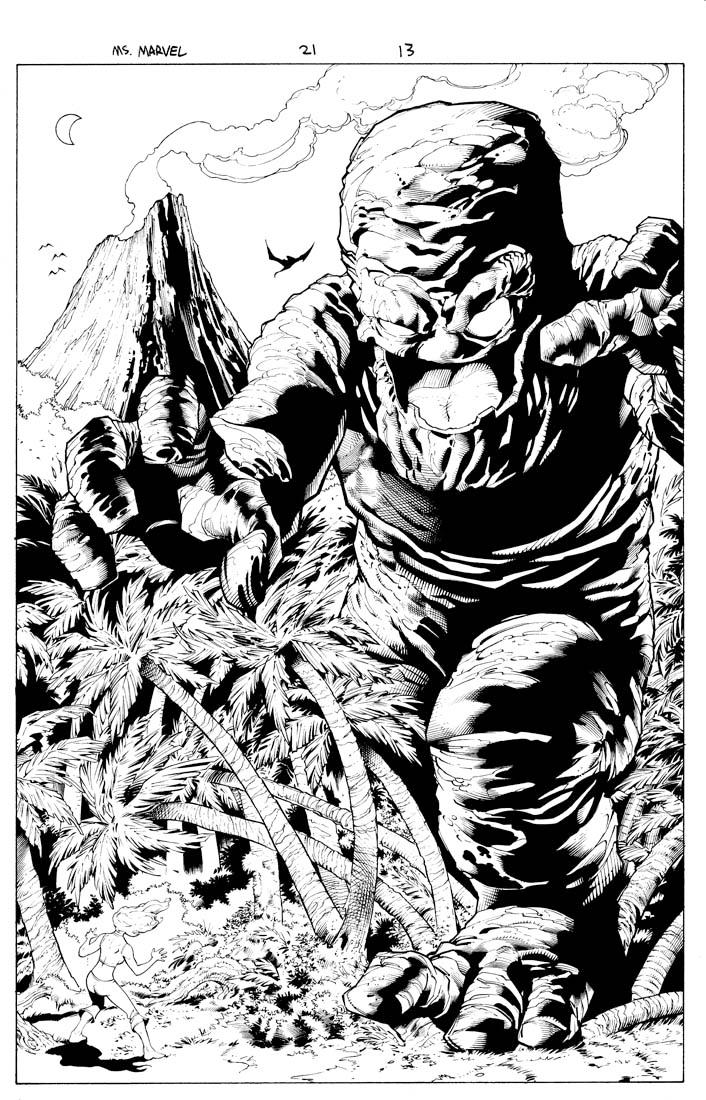 Watch
I love giant Kirby monsters from the 60's and I was able to work one of my favorites into an issue of Ms. Marvel a few years ago. This is one of those pages you keep forever.

Reply

THIS should have been the big reveal on LOST!
Reply

This would have been a better ending. I watched that show for 6 years! What a convoluted disappointment! Oh, don't get me started....
Reply

Very cool . . . now I have to go find the issue!!
Reply