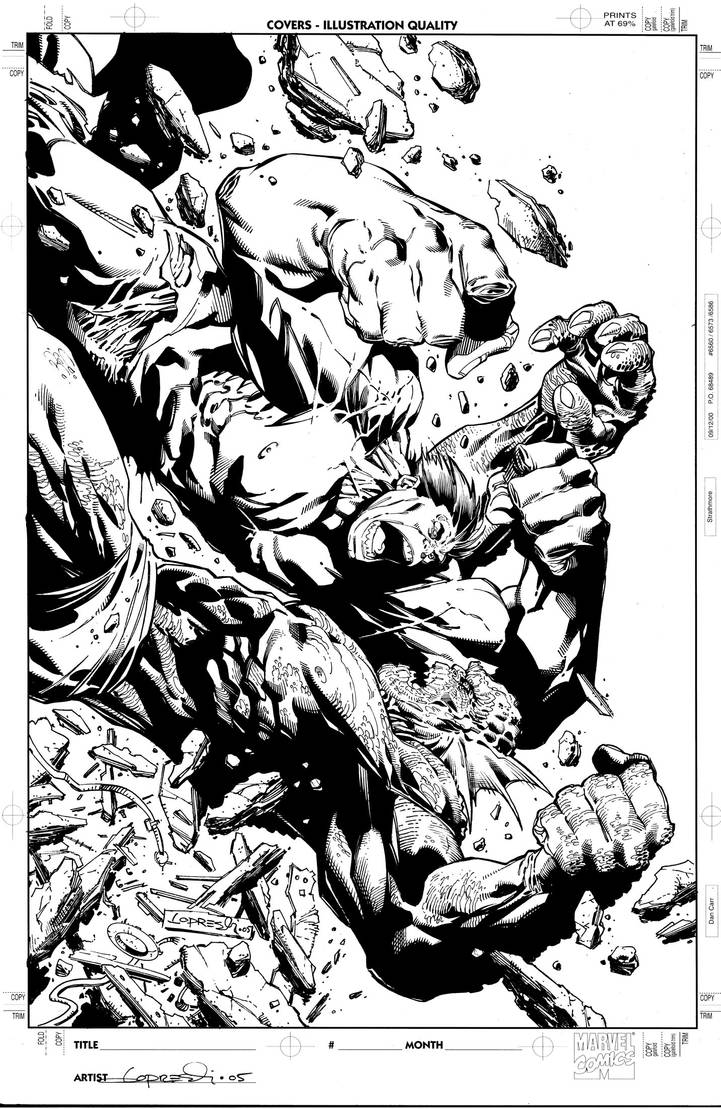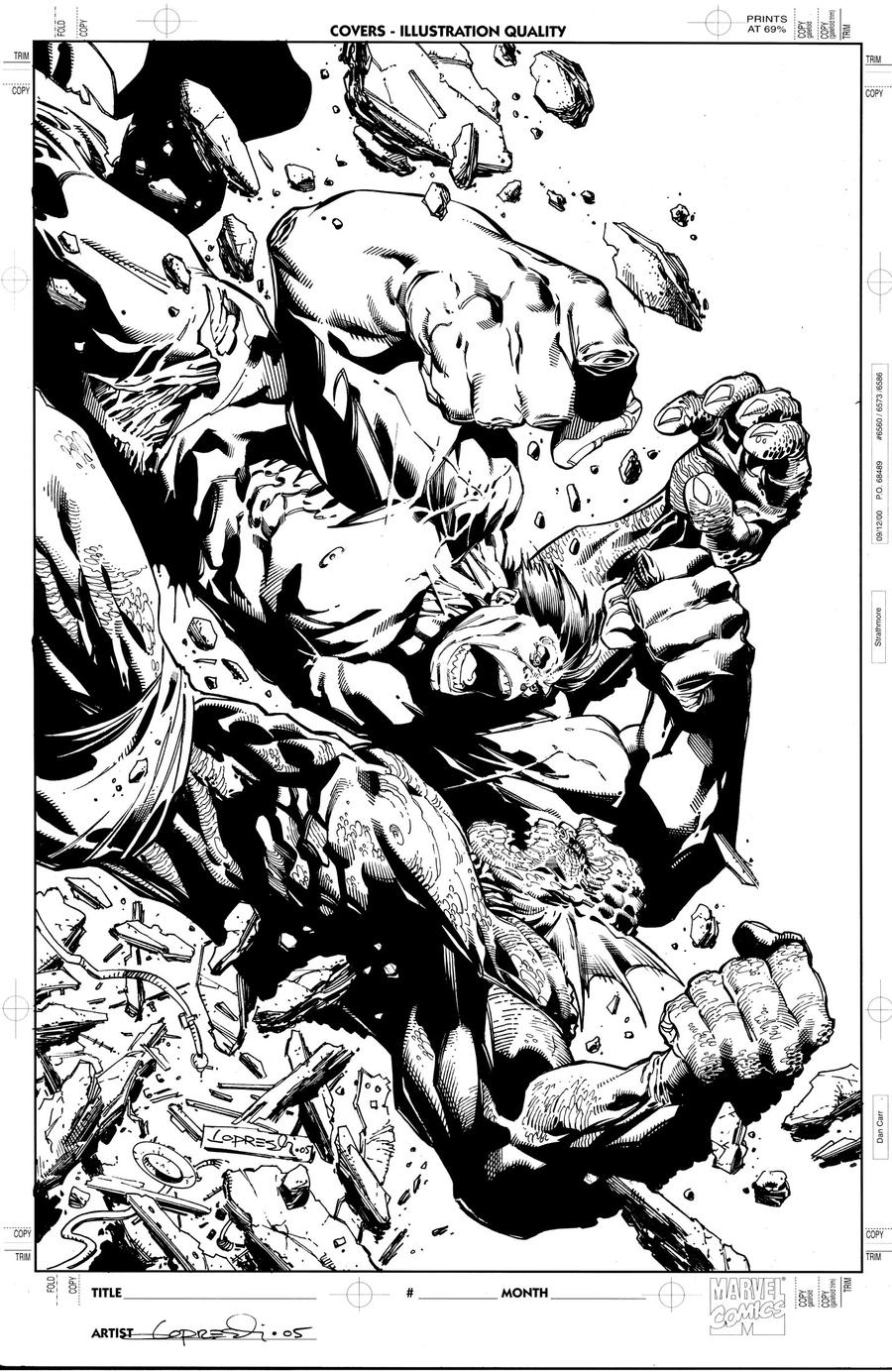 Watch
This is one of my all time favorite covers that I have ever done. Ironically, it was brought to my attention after this piece was published that Mike Zeck had done a Hulk Annual cover that is almost identical with the exact same characters. I was stunned how my cover was so much like Zeck's without ever having seen it. If you can find the Zeck cover, check it out. You will get laugh.
This is Brush, Pen and Ink on Marvel cover board.

Revisiting this great cover! While not nearly as similar as the Zeck comparison, the Kubert cover to Hulk 454 also comes to mind when I look at these to covers. Great stuff Aaron.
Reply

Thank you. The Hulk 454 cover is the one where he is fighting Wolverine and they are similarly fallen down a rocky cliff/slope? If I remember correctly the idea for doing a plummeting off a cliff cover at this angle came from a Michael Golden cover. I can't remember which one. It might have been a Captain America cover or there was a pin-up he did of Sgt. Rock toppling off a cliff fighting a couple of Nazi soldiers. Anyway, it is a dynamic cover design which would explain why a lot of people have used it.
Reply

I remember this one! NICE!
Reply

Reply

LOL I saw that Zeck cover.
Reply

How about this cover by Andy Kubert?
[link]
OK, not as close, and different characters, but as soon as I saw this one, I remembered that one. I am not surprised, though with thousands upon thousands of covers and pages drawn on every character, the strange thing would be if there were no similarities to anything before.
Anyway, I love this awesome cover.
Cheers!
Reply

LOVED these books! This would have been a blast to ink!

Reply

I'm sure you would've inked it better than me! I am hopeful that at some point I will get to do more Hulk.
Reply

Lol! I realized how that comment might have sounded a second after I posted it. Of course you know what I meant.

You ink brilliantly....a fact of which Im none too happy about.
Yes! You need to do more Hulk! I want to ink the covers!!!!!!!!!
Reply

Great piece Aaron. Very cool. Zeck is a master so take it as a compliment that you guys thought alike on this one.

~BoS
Reply

I love Zeck's Captain America covers and the covers he did for that Spiderman/Kraven story arc. Much like Gil Kane, his design sense is so strong.
Reply

Yeah, you're right -- Mike's cover is the same! Great work to both of you

Reply