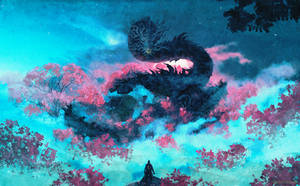 You can support me if you love my work
Just a way to support my work :)
---

Description
I was commissioned by DeviantArt for Blizzard's Diablo 3 - Week of the Necromancer program. I am a fan of Diablo 3 and had a lot of fun interpreting these characters in my own style.
www.deviantart.com/d3necromancer
Image size
3425x2283px 5.88 MB
Necromance power has no effect on Diablo as he is a Demon and not an undead. Conjure up all the skeletons you want but the lord of hell will just stand there laughing at you. Awesome picture however.
( Obviously Im just talking about a typical necromancer and not our Nephalym characters so please dont start losing your sht folks.)