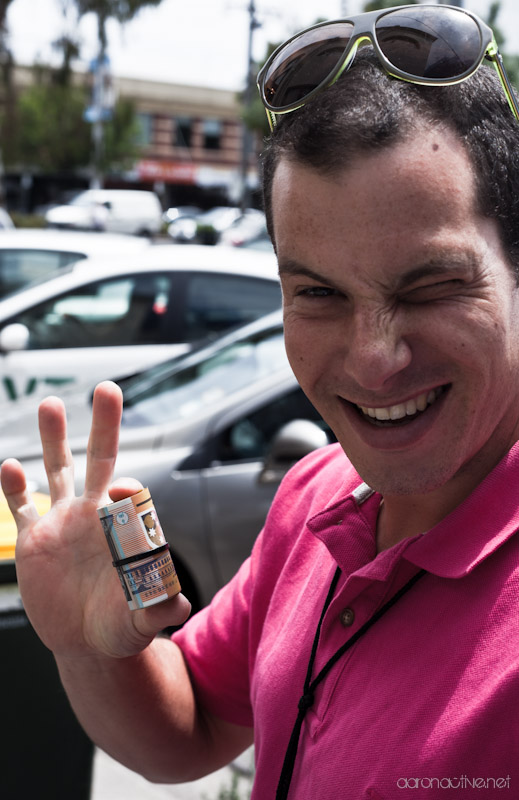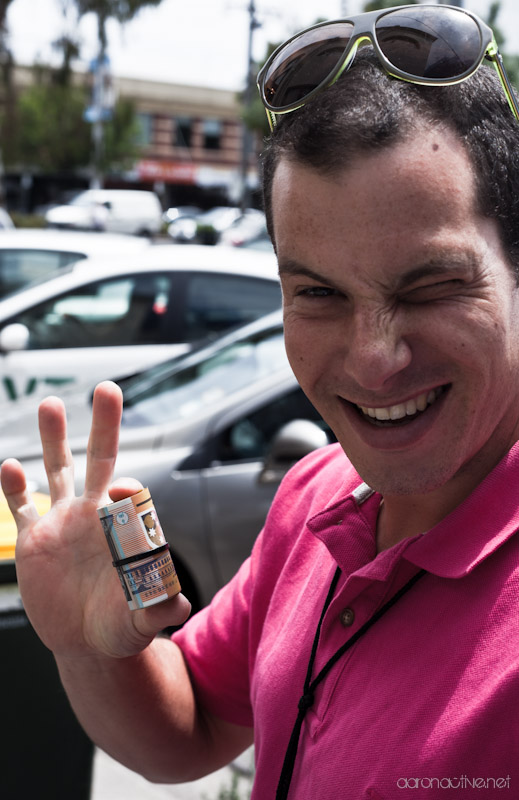 Watch
Back to work! Went out for lunch down Bay St in Port Melbounre - Nick had some CASHMONEY to deposit at the ANZ down the road.
A wad of 50 dollar bills held together with a cable tie. Where would we be without cable ties??
It was either this shot, or a photo of my steak, cheese and bacon pie. Which, frankly, isn't very interesting at all....or is it?
Part of my 365+1 Project. Keep an eye out on my website for more updates.
[link]
If you like what you see,
check me out on Facebook
and
follow me on Twitter
for updates!