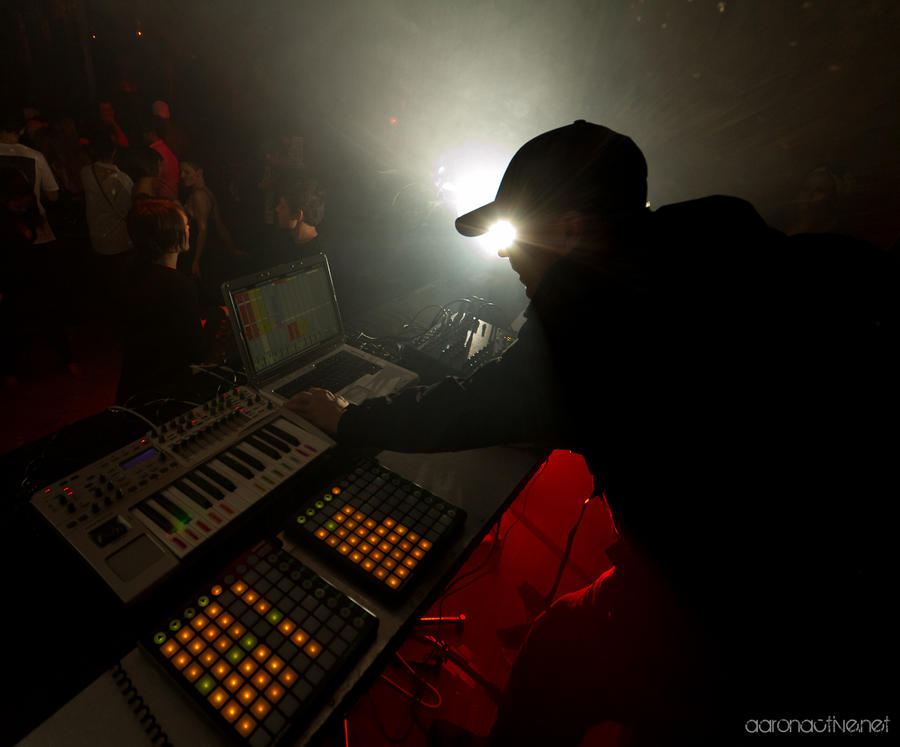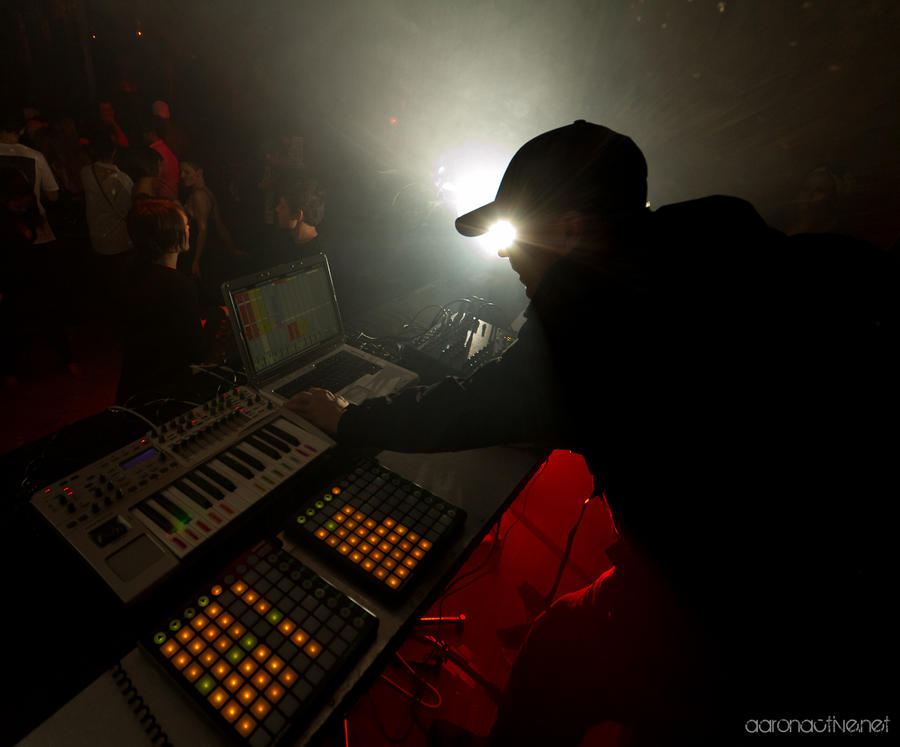 Watch
Tim Ward aka Aerobiotic playing a set at The Lounge on the Queens Birthday Weekend just past in Melbourne.
I used some remote flashes here to create some funky light mixed with the smoke machine giving me some interesting rays of light.
This one happened to pop and give a nice laserbeam-eye-highlight.
Become a Facebook Fan
Follow me on Twitter