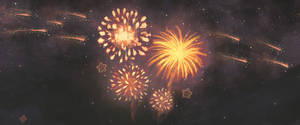 Commissions Information and prices
Accepted payment Worldwide: Paypal Only
From Chile: Cuenta Rut / Mach.

If you are interested you can PM me or in:
alexander.andulce@gmail.com
Spanish version:
Comisiones INFO 2021 [Abiertas]
I can draw:
-Sceneries, buildings, cities and backgrounds.
- Magical and surreal worlds.
- Characters in different scenarios.
- Cute things in general.
I'm not drawing:
- NSFW
- Mechas
- Gore
- Furry
📋INFO:
This normally takes me around 3 days to 1 week (If the commission is too complicated, it could be more.)

, and I will show you an update of the progress within those days, you can give me feedback and request changes in that period.
I will show you the rough sketch first, if you agree the design and concept, I'll start the coloring process after you have made the payment.
After the commission is completed you can request me to change the colors if it's necessary,

you can do this 2 times max.
It would be great if you can send me references for what you want for the commission, I prefer references in image form but I can work

via descriptions.
If you are going to use the commission for commercial purposes, let me know via PM/Mail.
Is a good idea to tell me what size the commission is going to be. If you are not sure, I'm going to work on A4 format per default (or squared if it is snow globe style illustration.)
Character with BG ($75 - 100):
This apply on half body.
Being full body would cost $ 100 since it would take me more time to create in full detail.
Complex Background ($60 - 80):

This can include pets and animals.
This also can include buildings and cities.
Snow globe style illustration ($50 - 70):

The format is always squared.
This can include pets, animals and characters.
I have a series of works with this style, examples:
Silence at night
⭐️
Luces de una noche serena
⭐️
Today's show
⭐️
Submerge
If you have more questions about the commissions you can comment this journal or DM/Mail me ✨.
More of my work: