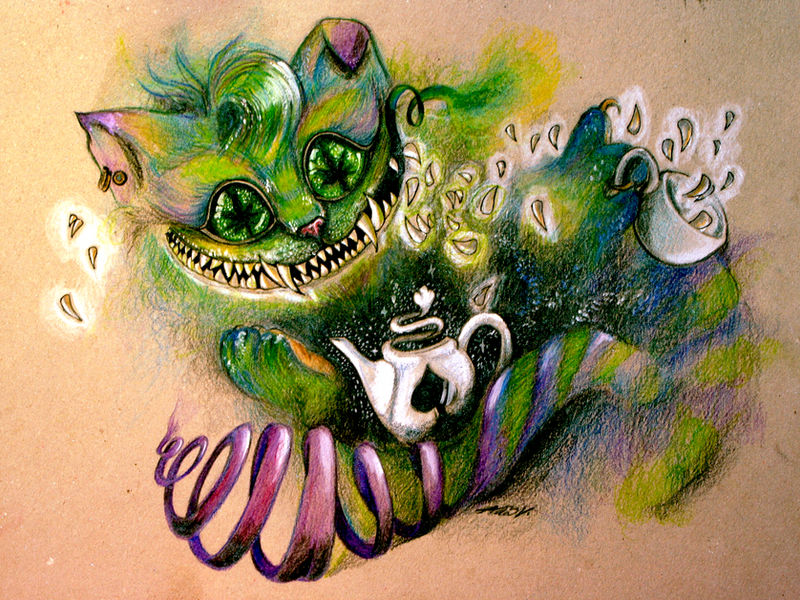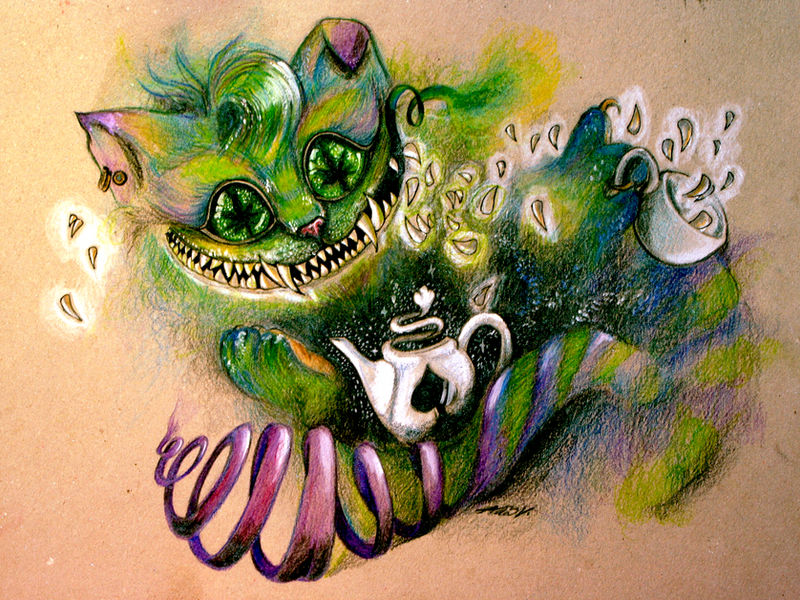 Watch
Over-all, this is probably one of the coolest Chesire Cat drawings I've ever seen. Its crazy. I can't really tell if his teeth are falling into the cup, or out of it. I don't really understand the random group of teeth to the left, but that's art I suppose. I think the spiral to the tail adds a unique "twist" to the picture, even if the tail is placed a little awkwardly. His eyes are really neat, his pupils almost look like weed leaves if you look close enough. However, if you are just glancing they look like stars, and either way it's really interesting. Also the spade on the tea kettle, and the earring are a nice touch. Lastly, I love how your signature just kind of blends in, and you framed the drawing with pencils.
The Artist thought this was FAIR
11 out of 13 deviants thought this was fair.
when i saw this it made me chuckle inside, that cat just seemed so cute to me, like its trying to come from the page but stuck.

anyway your blending of colour is beautiful the texture on the cats fur is beautiful.
the only things i can say is darken the those edges like where the cats paw is and the bending of its to really make it pop. also you don't have to make the eyes bigger to make it look big again with a cat like that darken the outside of the eyes a bit like the eye lids to make the cats eyeballs pop out more.

last thing is be careful with the highlights do go highlight crazy less is more, that said you did a beautiful job.
The Artist thought this was FAIR
6 out of 7 deviants thought this was fair.