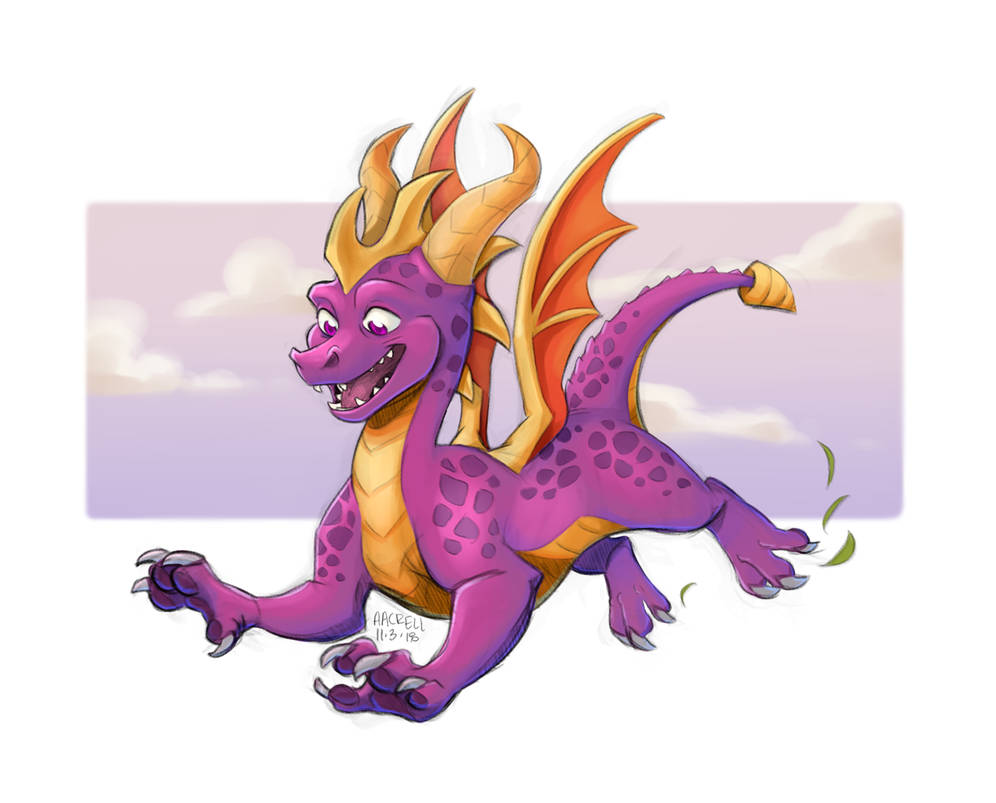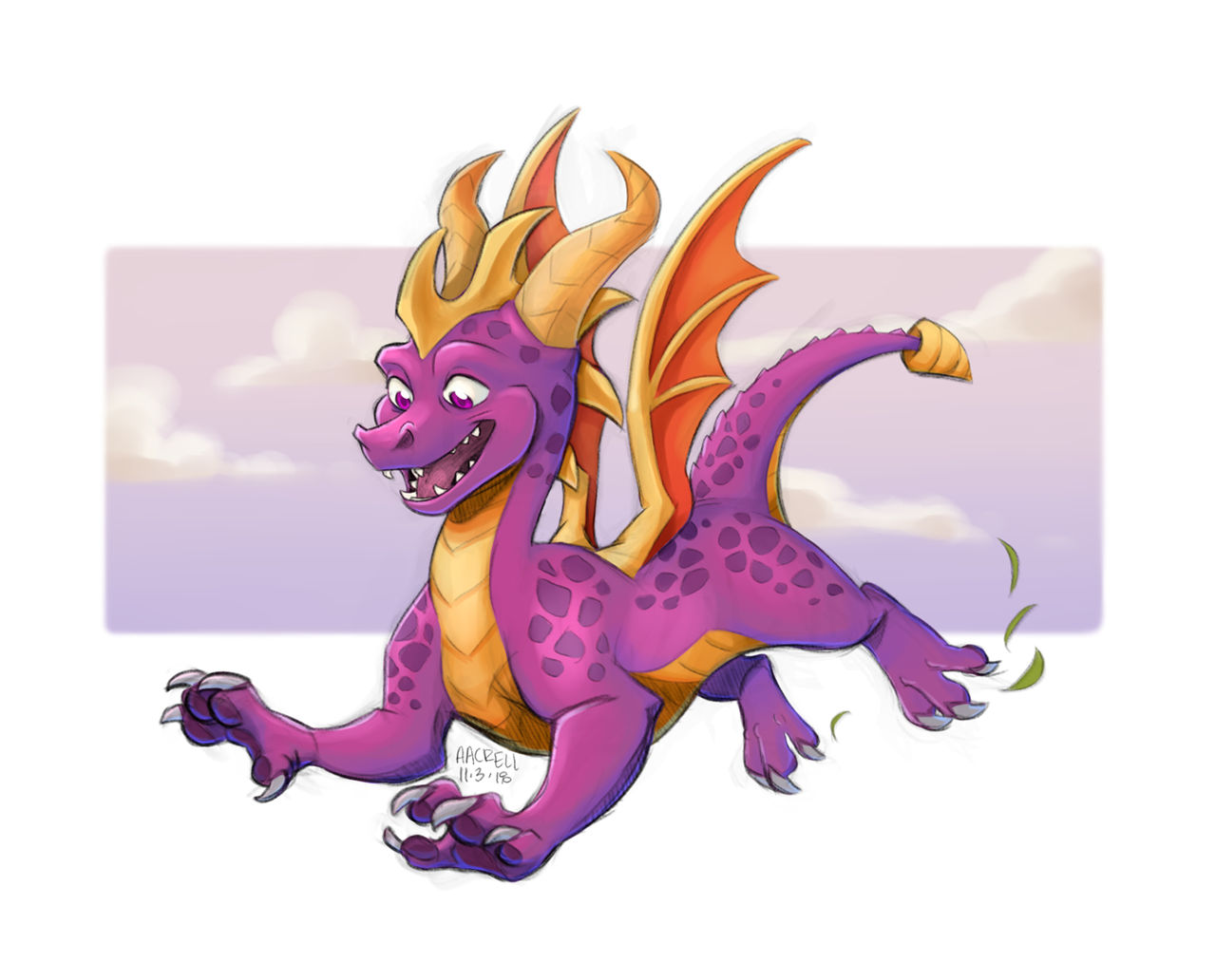 LESS THAN 10 DAYS TILL RELEASE Y"ALL.
Took a break from schoolwork and commissions to draw a little something for fun ;w; seeing all this Spyro fanart popping up as we get close to release is pretty inspiring! So here's the lil guy tromping around like he always does. :"D
Please do not use this image without my permission!
Sketched in Corel Paint 2018, Finished in SAI