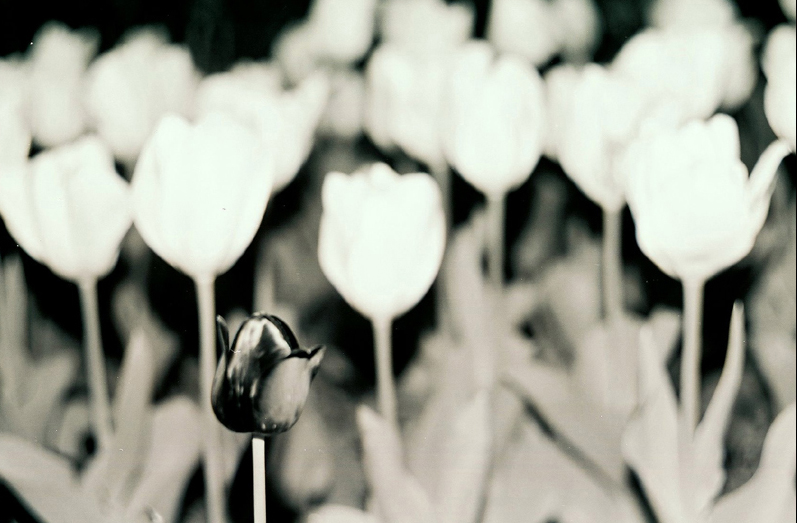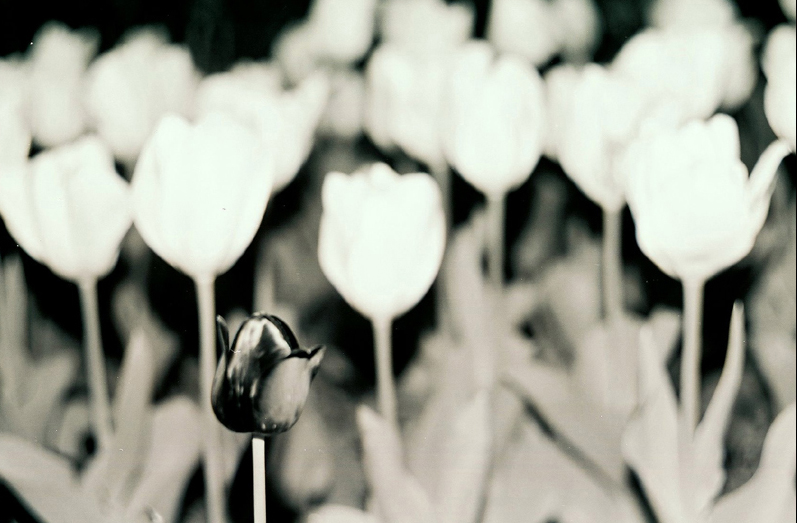 intr-un desert de glasuri...
Made with:
Zenit
11
K o d a k
film B&W 400
"I can go where no one else can go
I know what no one else knows
Here I am just drownin' in the rain
With a ticket for a runaway train
"
Soul Asylum
--
Runaway Train
__________________________________________________________
©
All rights reserved

My work can not be used for personal or commercial purposes. This may not be reproduced, copied, edited, published, transmitted or uploaded in any way without my written permission.
Please respect copyrights.

___________________________________________________________
Anomaly is a one of the keystones of 2 dimensional design, and here we see a great example of it. The one black bud stands out in sharp contrast to the other flowers. Standing alone in the foreground it maintains a solitary defiance in the face of the the majority. This peice maintains a confident command of lighting and focus. The flowers in the background have a oversaturated "washed out" lightness which lends to a sort of blur. While the solitary dark flower in the foreground is well lit and sharply focused enhancing the sharp contrast between the subjects. This peice is very well thought out and executed. A very well done capture...
The Artist thought this was FAIR
9 out of 9 deviants thought this was fair.
A critique from

When there is one odd factor it stands out. We are fascinated by it and find it beautiful because it is different. This image has nicely captured that aspect. There is a nice depth in the white washed flowers in the back, in that they seem to fade giving the image depth. I like the balance of light and the dark in this image it carries the viewers eye through the image. However, I feel that perhaps that the lack of variation between the blacks and the whites has been pushed too far and that more variation would add a great deal more depth to this image.
The Artist thought this was FAIR
3 out of 3 deviants thought this was fair.