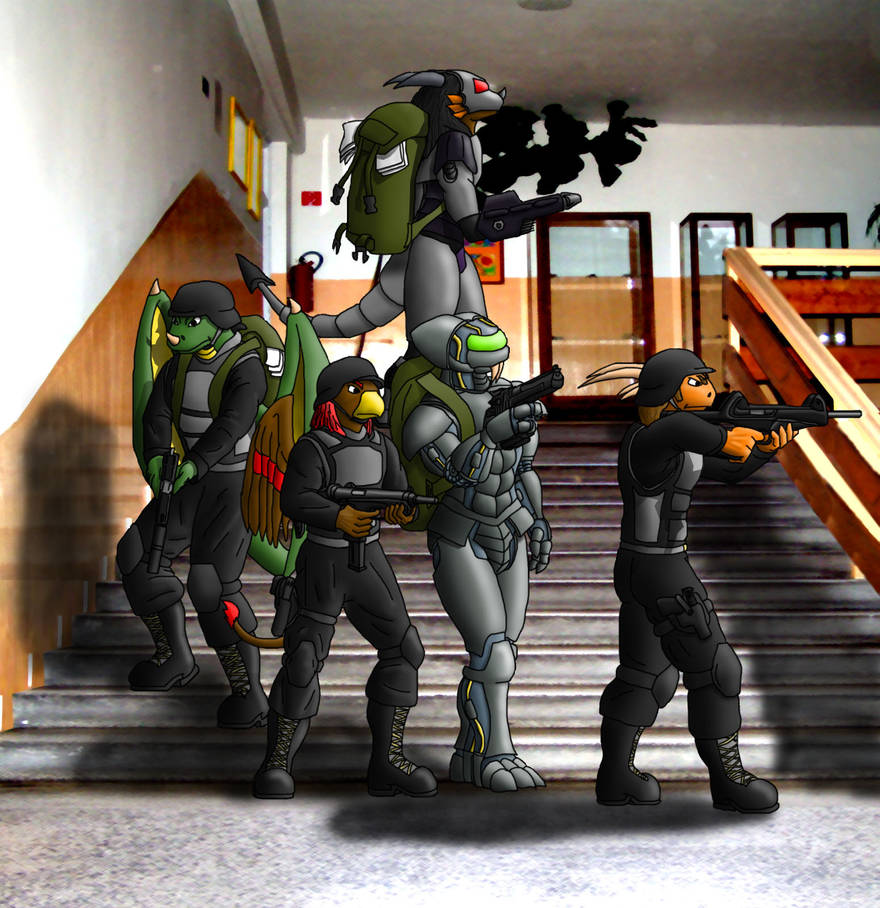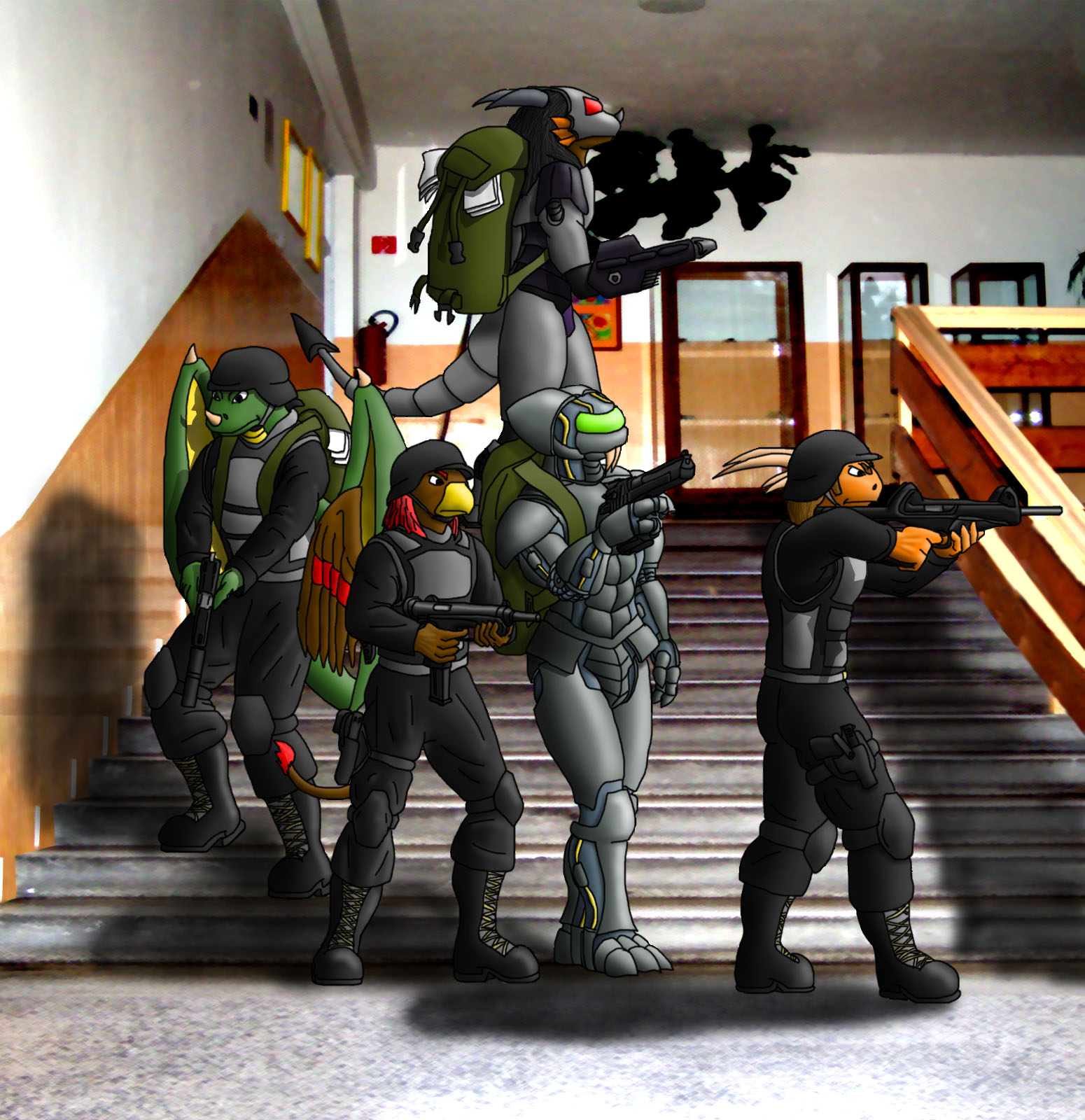 Watch
After several weeks of drawing this one i finally finished it! Some time ago we were taking lots of papers to our school... well, after an hour on MSN the idea was formed, and i started drawing. The shadows suck A BIT, cause i wanted to finish it... and i was really fed up with it in the end

The photo is from my real school, its made from two photos (first flat, and the stairs on second flat)
Poseidon Simons, Babe Cleave and James Elias ŠPoseidon Simons http:\\poseidonsimons.deviantart.com
Wolfgang Wolf and Abdul Teivos ŠA-Teivos (Me

)

And you're right

Reply

what's your favorite Czech Firearm?
Mine's the SA vz. 25 series, vz.58,52 & the ZB-26 machine gun
Reply

well, technically, all of those are Czechoslovak firearms, as during that time the country was Czechoslovakia. Other thing is that most of the weapon production was situated in the Czech part of the country

But otherwise I have to agree with the ZB-26 lmg

Reply

i have a sentence. Czech weapons are good weapons!

Are there any weapons from czechoslovak era made in Slovak part?
Reply

Yes, there are, but not handguns. We designed and produced e.g. the "ShKH vz. 77 Dana" what is a self-propelled cannon howitzer. It's still used both in Czech republic and Slovakia now

Reply

oops sorry for the mistake
Reply

Wow! Great work!

Reply

dost tucne kamo 8) ten orandzovy tipek vpravo ma skvelu pozu, parada! aj ja chcem take vediet

btw. tie postavy si si vymyslel sam? ak hej tak

Reply

Diky

Ten typek napravo je moj avatar, tak si to moze dovolit

Ak mozem poradit, tak napriklad ja som zacal kreslenim poz z counter-striku a inych "military" hier, kde su celkom fajn panaci.
Postavy, no Teivos je moj avatar, ako som uz povedal, Wolfganga som tiez vymyslel ja, no a zvysni su postavy tohoto chlapíka s menom Poseidon Simons
[link]
Reply

Awesome detail. I like playing SWAT 3 and maybe I might get the 4th one too.

Reply

NEAT!!!!

--
"Andrew your face looks funny" Mochsen mahalati
Reply