Journal Entry:
Mon Feb 2, 2015, 3:20 AM

Batsceba Hardy

writer and photographer
Member of dA for 7 years.
Admin of 7 groups.

batscebahardy.com





Batsceba quoted:



I've stopped thinking. and i'm dumb waiting for the Great Mystery hug.
I've been looking for it wandering about the streets in a city that doesn't belong to me, I've been looking for it letting water drop on me to shut my pain up.
yet i've just met the other's rage and i've been annihilated. like i was annihilated as a child before someone raising their voice, a slap in the face i didn't understand.
i'm not cut out for life. i don't have nails. i always expect understanding, explanations, love.
but i can't change. and i'll keep on roaming with my disability to live, listening to the distant echo of the Great Mystery which will ease my pain.


i don't know how to live but i know how to love. and i'll keep on walking trying not to to tread on the ant crossing my path.
«even if i understand this sehnsucht - longing for longing – which devours me, my suffering endures. i found, "something else" does exist, and i can't let it die.
but now, this "something else" has no verification, and therefore it is just in me.» B.H

'Cause I'm not a real street photographer: yesterday, as I was waiting for someone, with my nikon hanging around my neck, I started to take a look around.
And that's how I got it. I'm a photographer of the wait. I don't look for shots. I find them in the pauses.
That's why I love to take pictures in the subway, in bars: because I wait for the right shot, I don't look for it.
All in all, it perfectly fits with my being. I'm motionless, it's life that changes my colour, my age. -Batsceba Hardy
From her website:

I've found out I'm one and trine
The first me is dead
The second me is living
The third me is... watching
But I'm not God. I'm just myself
REWARDED WITH A DAILY DEVIATION: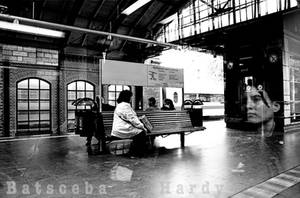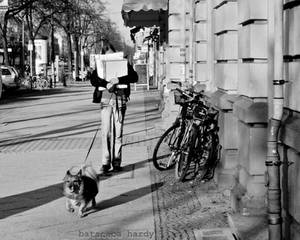 Batsceba, thanks for what you do for your buddies at dA. It is a privilege to be one of your friends.




***
Please, pay her gallery and website a visit.

It's really worthwhile; enjoy her art and don't forget to 'fave'

***

Batsceba is:

Founder of candidnesses

Co Founder of Progressive-Street The-Yard-Collective ThePUB UrbanExploration Decisive-Impression Art-Of-Imperfection



Journal made by; A-teinna

Watch

Thank you for this wonderful journal!

Reply

Excellence!

Reply




...
speechless...
Reply

Reply

Great tribute to a great artist, by a great artist! Thanks for sharing.

Reply